The context inputs provide an simple way to filtering down your search field.
The context inputs offer an easy way to filter down your search field using the main properties available. By default, the properties document type, publication date, and country are shown. As more properties become available (like the category property), you can add those as custom properties by clicking on the plus button.
To remove a value from a filter, deselect it in the dropdown. For custom properties you can also click on the "X" next to it.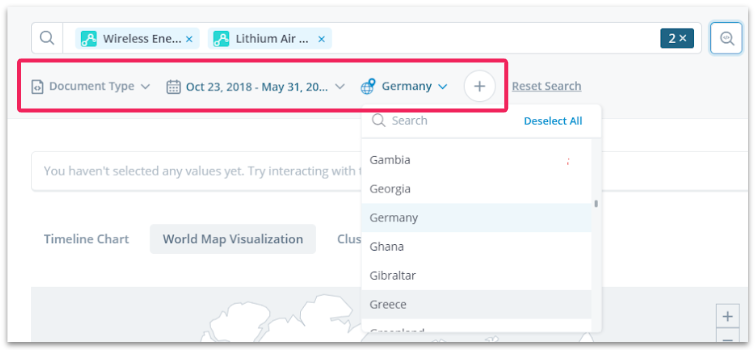 Published Date
In the context dropdown for the published date you can now choose both a fixed range of time and a relative range, e.g. the last 7 days.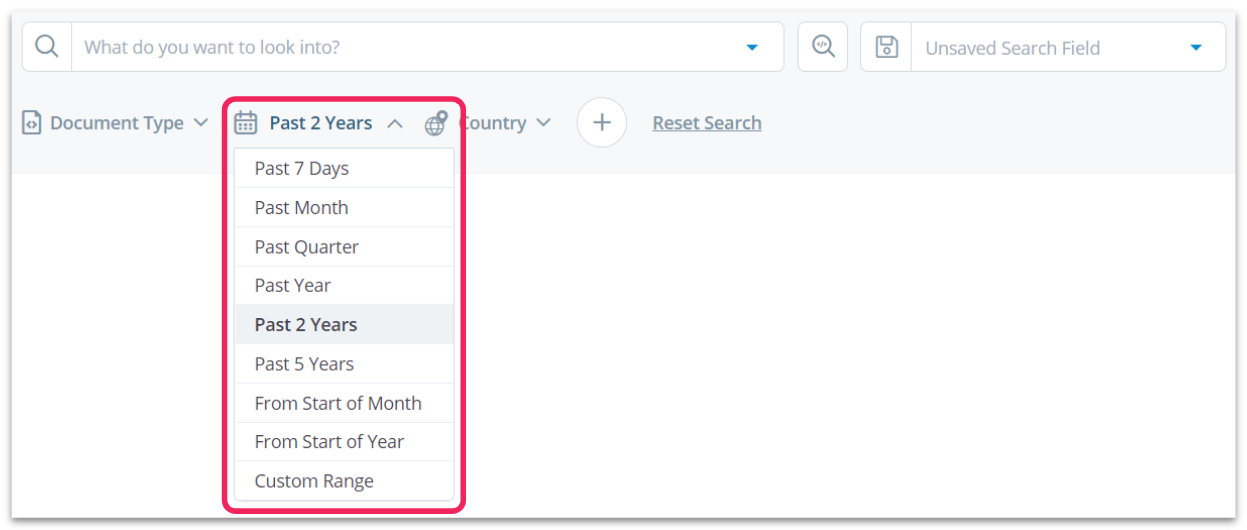 Saving the search field with a relative date range will preserve that information for later. Meaning that if you open the same search field again at a later point in time, the time window will have shifted accordingly.
Interplay with the Power Search
⚠️ Note that you can filter on the same property at the same time using the according context input and the power search. As the different parts of the query each narrow the search field down, only the intersection between the two filters will make it all the way to the view.
Example 1:
Choosing Germany in the Country-dropdown with the following power query...
country = "US"
... will produce no results, as a Signal can currently only be published in one country and not both in the US and Germany.
Example 2:
Choosing Germany and United States in the Country-dropdown with the following power query...
country IN ["US", "FR"]
... will produce Signals that have been published in the US as this is the common value.