The Insights interface consists of four main components: Search, List of Signals, Filters tab, and Visualize tab.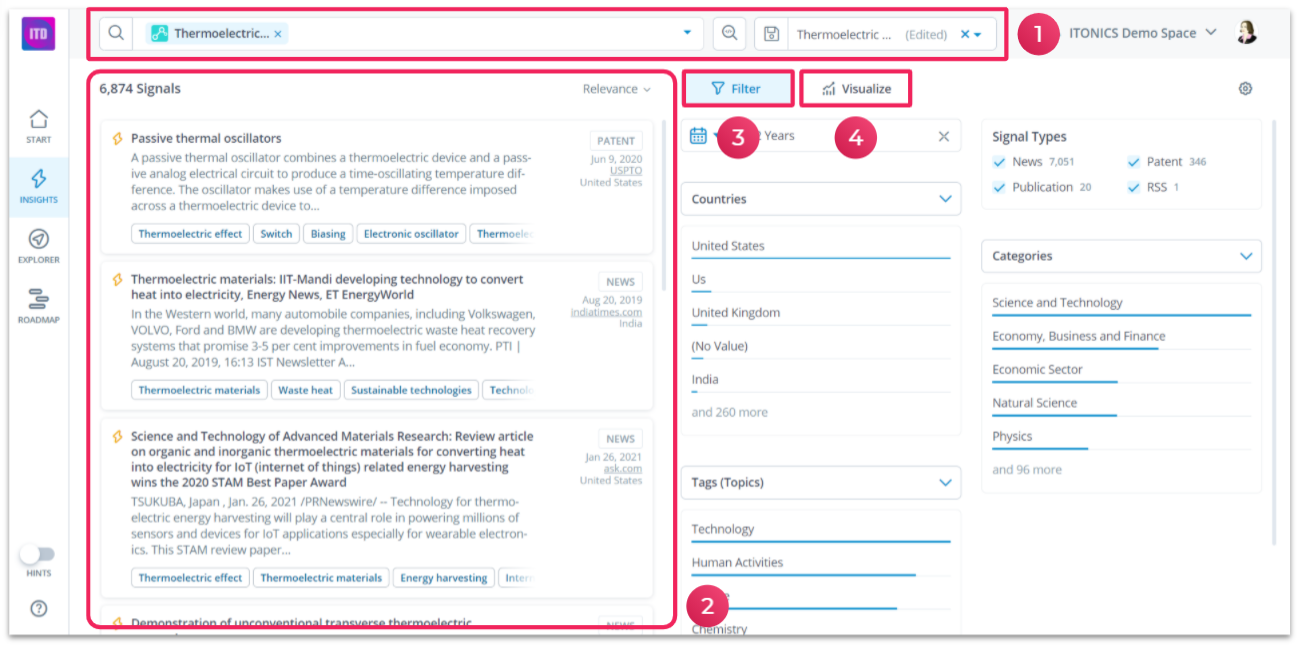 The interface reflects how we envision the search and discovery process to be done with Insights in the following ways:
Define a broad search field using the Casual Search, and in more detail using the Power Search functionality.
Filter down the results further using the Filter tab to help you narrow down your search.
Visualize and refine the search interactively using the Visualize tab.
Simultaneously you can use the Signals list to monitor the quality of results and discover the most relevant Signals.