60-MIN LIVE WEBINAR WITH DEMO
Navigating your innovation portfolio with ITONICS
Understand the value of strategic portfolio management to turn innovation into tangible business value
Learn how to focus and prioritize innovation initiatives with the most potential
Explore how innovation leaders streamline strategy execution by structuring and aggregating portfolio data on a single point of truth
Discover how to align and adapt your portfolio for future growth using the ITONICS feature set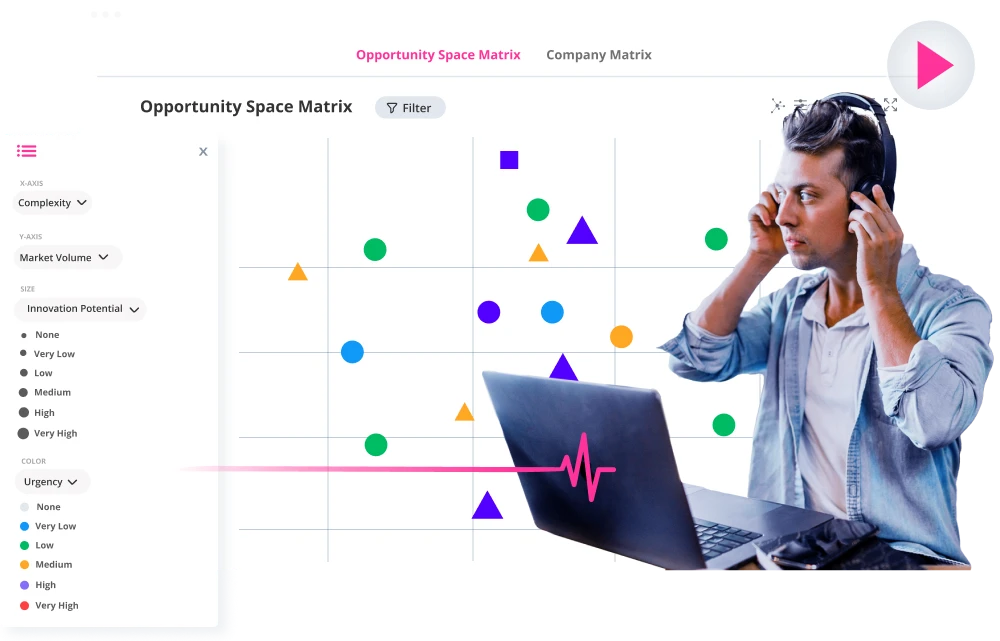 Register now:
June 29, 2023 - 11:00 AM (CEST)
Details
Join us for a 60-minute live webinar as we explore the importance of integrating portfolio management into the strategy process. Gain valuable practical insights, expert tips and tricks for effectively controlling, managing and maximizing the potential of your innovation portfolio using ITONICS.
Who should join
Executives and experts who are responsible for:
Managing the portfolio of strategic initiatives and innovation projects
Defining and monitoring transformation and growth strategies
Implementing R&D programs
Overseeing the development and launch of new products or services
Analyzing data and giving recommendations for strategic planning and C-level decision-making
Register now even if you cannot attend; you'll get the recording after the event.