The Search Field defines the area of interest you want to look at and acts as a filter on the large set of Signals.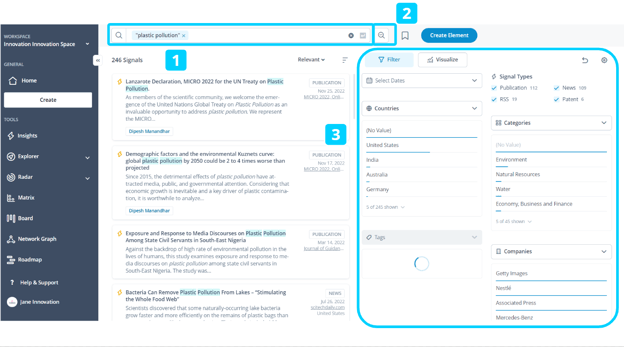 There are three possible parts to use to refine your search. These can be used separately, or in combination:
Casual search: The casual search takes one or more inputs such as Explorer elements and intelligently aims to find Signals that are similar.
Power search: If you feel comfortable with boolean queries, use the power search to refine your search field very precisely.
Filters: You can also use the Filter tab as well as the interactive visualization filters in the Visualize tab to further refine your search field.
Any of these three parts of the search will cause the result set to be narrowed down further (they are connected by a logical AND operator).
The combined information from these three parts can be saved and revisited later as Insights Presets.
Reset search field: If you wish to quickly reset your entire search field, you can use "Reset Filters" located at the top right of the screen, next to the gear-icon. This action is available only when a filter is active.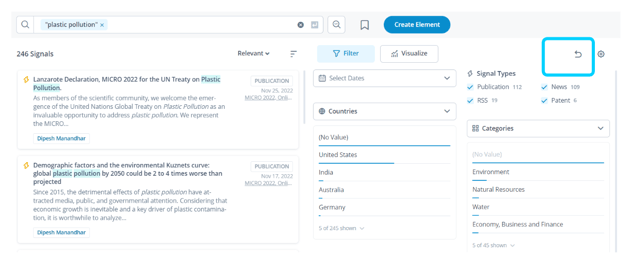 Performing reset action does not remove the saved preset.