You can update picture and organization name via General settings.
Click on the cog icon beside the organization name. You will land to below page: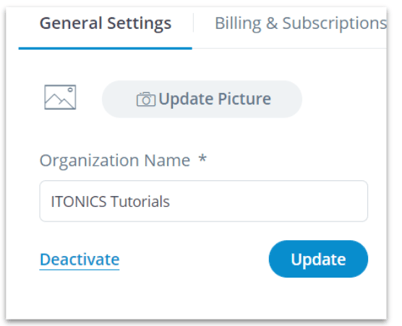 Change the picture/logo of your organization
1. Click on the button "Update picture" to open a dialog.
2. Choose one of the following worksteps to save a picture:
a) drag-and-drop an image file onto the dialog
b) click "Select file" and choose an image file from your device
c) paste an image file from your clipboard
Note that changing the logo of your organization will display that logo in a square format in the list of Organizations (at id.itonics.io/organizations) as well as in the top of the left side navigation, see screenshot below!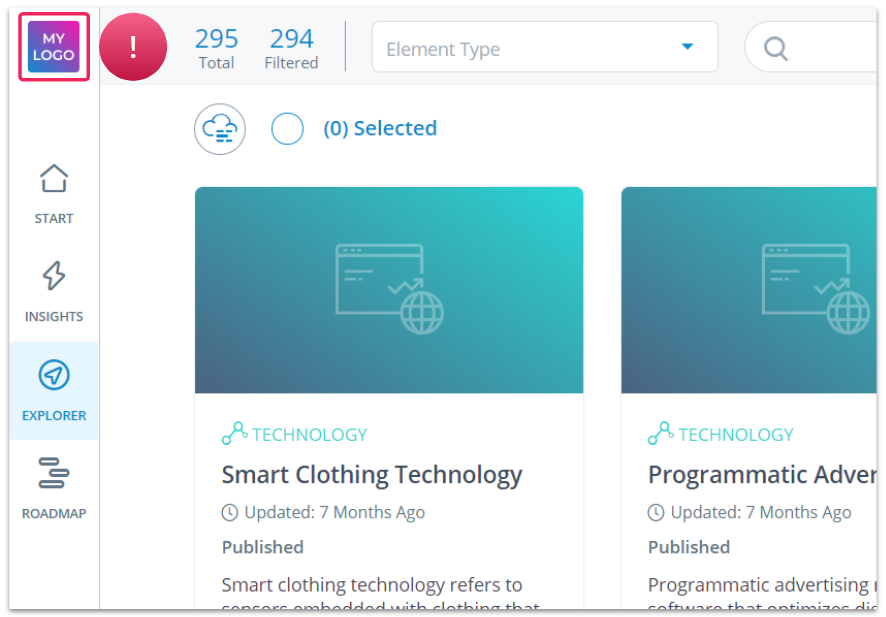 Change the organization name
An organization name must consist of a minimum of 3 characters. Confirm your changes with the "Update" button.

If you want to deactivate your Organization all users will be deactivated, and they will not be able to log into your organization's system anymore. Your data is kept for at least 60 days in case you change your mind.

Deactivation
Deactivate your Organization under "Deactivate" and confirm, see Organization Deactivation and Reactivation for more information.

Reactivation
Reactivate your Organization under "Reactivate" and confirm.
Only Billing Administrators can reactivate an Organization.
You can also visit Organization settings to know more.