This article will show you how to embed iFrames into rich text fields.
If you want to use 3rd party tools within the ITONICS platform, you can easily do so by embedding them with iframe in rich text fields.
Example: You want to use Miro to perform a brainstorming session with colleagues. (this of course works with every 3rd party tool that offers an <iframe> code)
Navigate to the detail page of an element, that has a rich text property.
Click on the rich text field to open the edit mode.
Click on the world icon in the toolbar of the rich text editor (1).
Copy the embed code into the input field (2).

Adjust the size of the iframe (see 3 below).
Select Interacting with iFrame (see 4 below) to adjust the content that will be displayed.
Save the changes.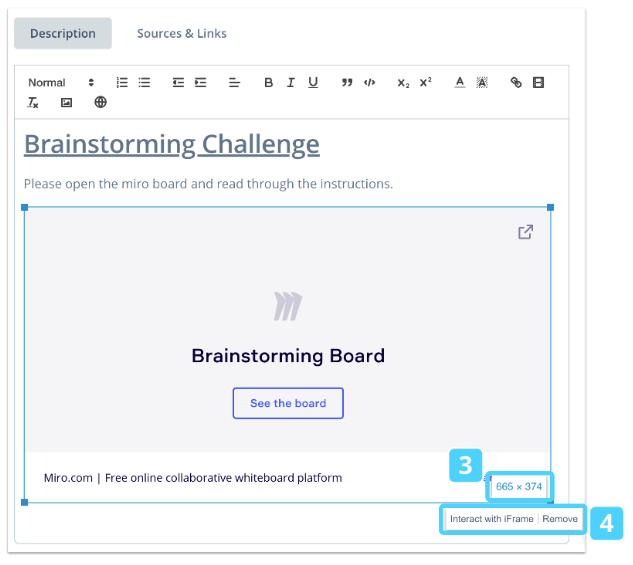 You can now interact with the iFrame and start with the brainstorming session.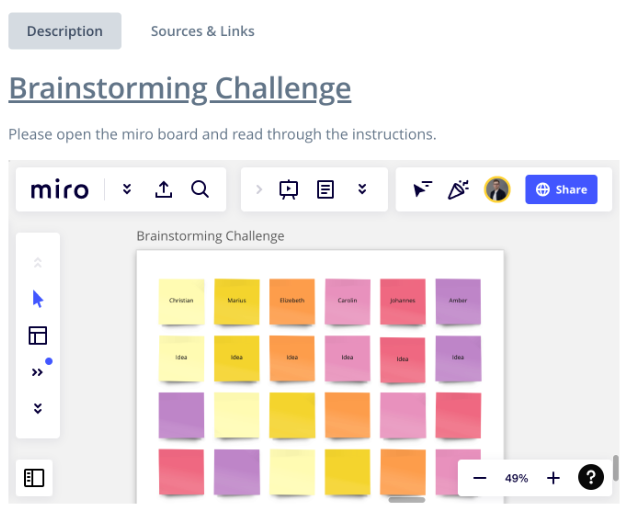 Potential 3rd party tools that you can embed via iframe:
Miro
Mural
ITONICS Radar
Youtube
Vimeo
Google Docs / Slides / Sheets / Forms
Microsoft Forms