Organization Deactivation and Reactivation
If you want to Deactivate your Organization, all users will be deactivated and they will not be able to access the Organization anymore.
Your data is kept for at least 60 days in case you change your mind. Deactivating an Organization will also cancel the subscription after the current billing period.

How to deactivate or reactivate your account:
Open the top right menu (Workspaces picker) and click on the settings cog next to the Organization name to get to the Organization settings.
Make sure you are in the "General Settings".
a) Deactivate your Organization under "General Settings"
b) Reactivate your Organization under "General Settings"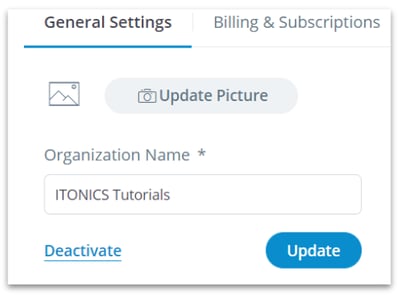 Note: Only Billing Administrators can deactivate & reactivate an Organization.