Import Content Into a New Workspace
You can import content to your Workspace from an existing Workspace.
After creating a Workspace and navigating to the Explorer application, you will see two buttons appear on the as yet empty page: One enabling you to create content, and a second one that allows you to import content from another Workspace.
Click on the "Import Content"-button! You will now be able to choose a Workspace to import the content from (e.g. the ITONICS Showroom) and what type of content you want to import.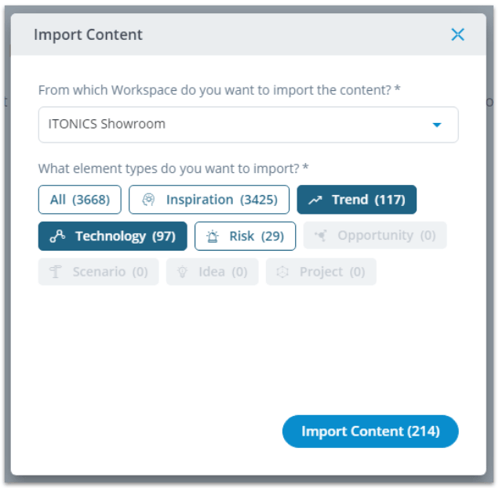 Depending on how much content you are importing, this might take a couple of seconds. Once the wait is over, you are ready to get started in your new Workspace!