Wie agil darf Strategie sein?:
Christopher Gerdes & Michael Eichelberger Mercedes-Benz AG
Wie agil darf Strategie sein?
"Du musst dich als Unternehmen im Vorfeld festlegen, welchen Weg du gehen möchtest und danach Deine Strategie ausrichten."
Das wusste schon der US-amerikanische Ökonom und Universitätsprofessor Michael Porter, als er sagte 'Strategy is Choice'.
In dieser Folge sprechen wir mit Christopher Gerdes und Michael Eichelberger über das Thema Strategy Intelligence & Development bei der Mercedes-Benz AG. Dabei erfahren wir nicht nur, wie Strategie bei dem Automobil-Riesen praktiziert wird, sondern auch, wie aus einem alljährlichen Hinterzimmer-Review-Prozess, ein offenes und kontinuierliches Konzept mit Mitgestaltungsverantwortung geworden ist.
---
Podcast Host & Gäste
Dr. Christian Mühlroth ist Host des Innovation Rockstars Podcasts und CEO von ITONICS. Christopher Gerdes ist Head of Strategy Development & Strategy Intelligence und Michael Eichelberger ist Senior Consultant Strategy and Innovation bei der Mercedes-Benz AG.
Der Innovation Rockstars Podcast ist eine Produktion von ITONICS, einem der führenden SaaS-Anbieter für systematisches Innovationsmanagement. Hast auch Du eine inspirierende Geschichte aus der Welt der Innovation, Foresight, Strategie oder Wachstum zu erzählen? Dann schreibe uns eine Nachricht!
---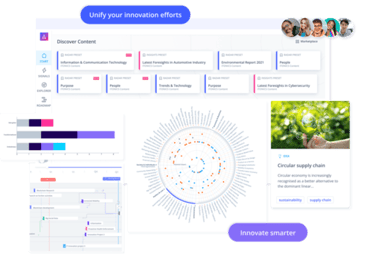 Das ITONICS Innovation OS in Aktion erleben
---