The World Economic Forum has recently published two reports:
Global Risks 2013 – Eighth Edition
We are very proud that our software solutions are supporting both projects. We have created the Supply Chain Risk Radar and the Data Explorer for the Global Risks Report.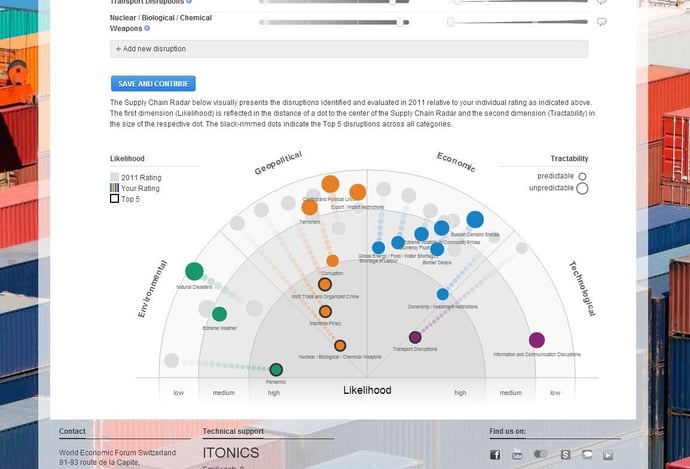 Check out the results and let us know your feedback!