FREE REPORT
Trend Report: Where to Play in 2021+
Discover relevant market trends and emerging technologies of 2021 and beyond!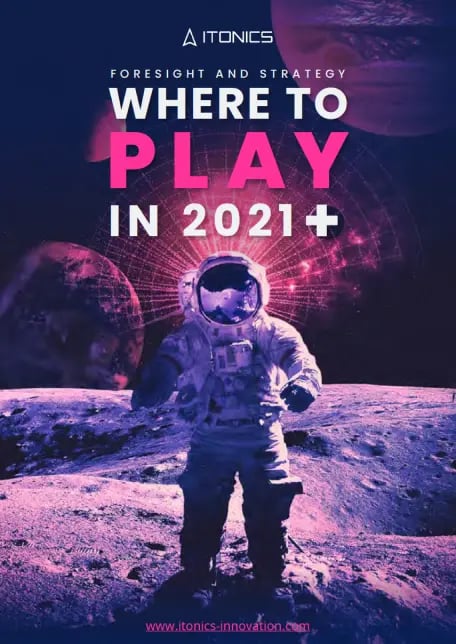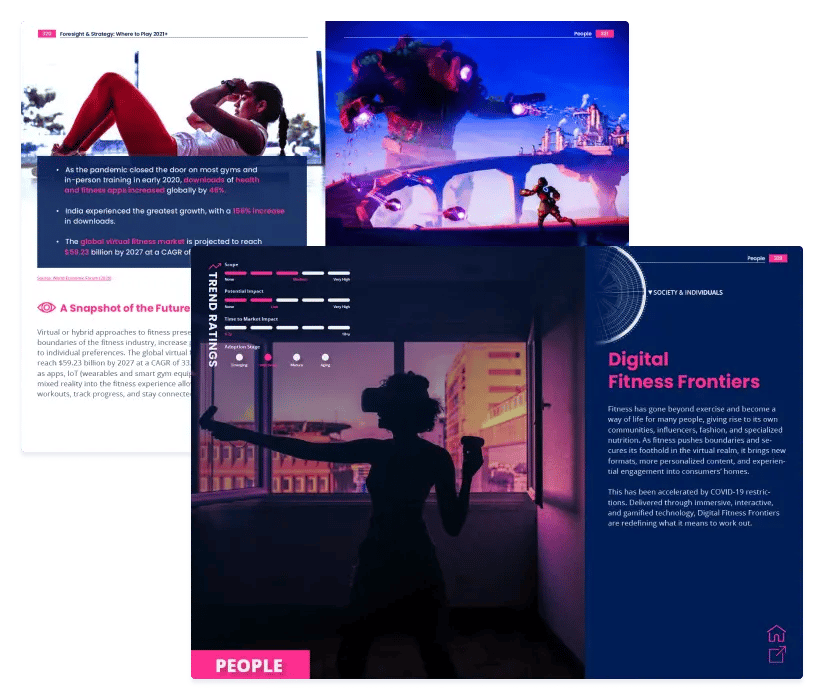 Overview
Navigate 175+ opportunity-rich trends and emerging technologies plus 6,000 real-life inspirations to discover what's NEW and what's NEXT!
This report aims to bring awareness of societal, political, economical, environmental, and technological shifts that will influence where and how you play in 2021+. By strengthening your futures awareness through this report, ITONICS anticipates that you will be better prepared to successfully and efficiently engage in innovation funnels that will position you for growth.
The aim of this report is to:
Create informed areas for contemplation, decision, and action
Equip innovation teams with the capabilities to thrive
Provide you with enough information to establish where there are gaps in your organization that might affect future growth
Alert you to potential growth opportunities