USE CASE > AEROSPACE
Explore new horizons in the aerospace industry
The aerospace industry has historically been a paragon of innovation. Aerospace inventions have paved the way for some of the most groundbreaking technologies we use on Earth today. Identify, shape, and plan new growth opportunities systematically with the ITONICS Innovation OS.
Identify the trends, technologies, and influential players driving change in the market
Understand which developments are most promising to monitor, evaluate or act upon
Discover new opportunities to stay ahead of the competition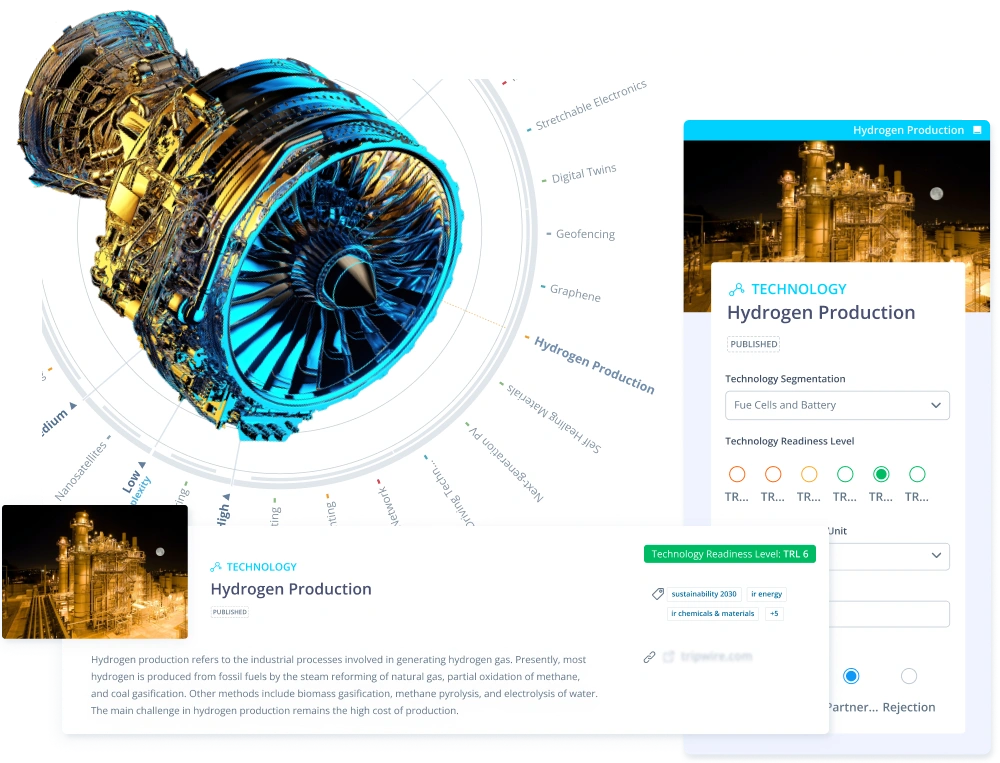 Trusted by global innovation leaders
Prepare your business for the future
For organizations to identify promising opportunities in the aerospace landscape, they will need to understand the forces shaping the future of the industry.
ITONICS Insights provides real-time monitoring of the latest market developments and entrants, allowing companies to arrive at data-driven insights faster. With AI-powered searches and access to millions of data points from patents, news, scientific publications, and reports, you can arrive at decisions faster and with less human effort.
ITONICS Radar helps you identify key trends, technologies, startups, and risks in the short, mid, and long term. By linking key drivers of change to your business strategy, you can stay ahead of the curve and drive decisions about future direction. With ITONICS, you will remain influential and relevant in a rapidly changing environment.
Develop agile technology and innovation portfolios
With the insights into the most relevant drivers of change, strategic portfolios of projects, innovations and technologies can be aligned and optimized. ITONICS Portfolio provides you with a comprehensive tool to connect goals to strategic portfolios, ensuring a balanced distribution along core, adjacent and disruptive horizons. Allocate resources, plan capacities, mitigate risk, and make informed decisions.
ITONICS Roadmap is designed to then help you execute those innovation projects and growth initiatives. Plan, map, and track progress to ensure you move in the right direction—across teams, business units or locations.
Elevate aerospace to new heights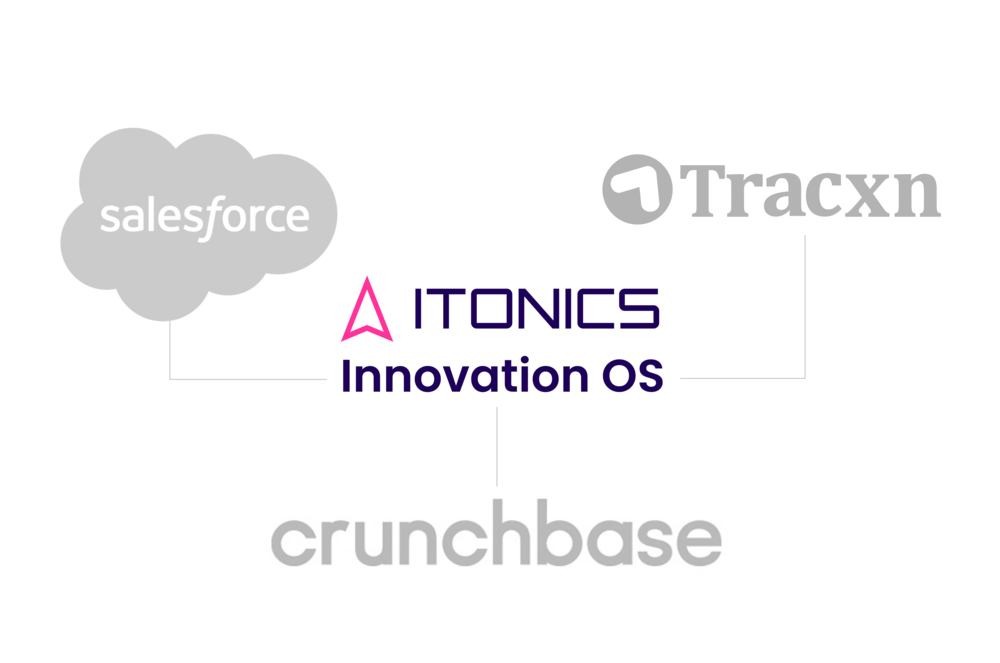 Seamlessly integrate ITONICS into your existing IT infrastructure and applications for an enriched and more connected approach.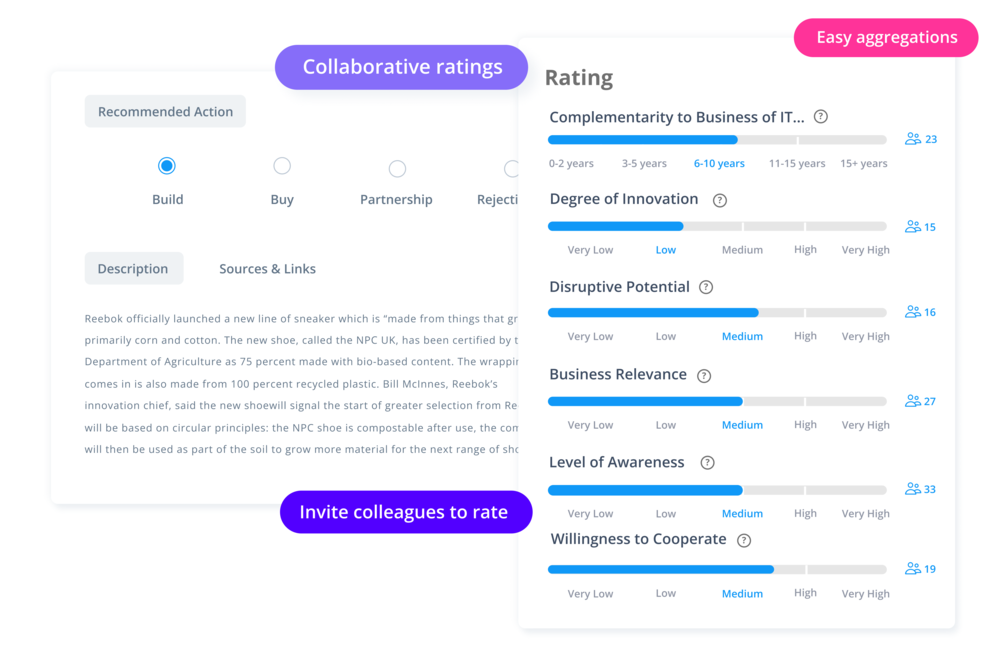 Customizable criteria enable team members and external experts to rate content in a way that combines collective knowledge.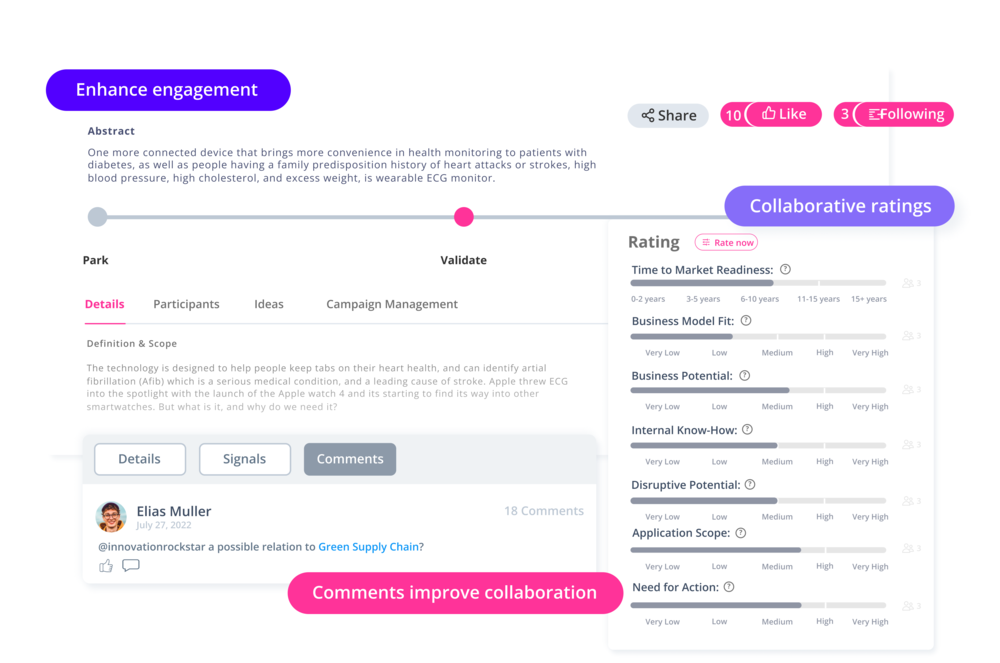 Encourage team and stakeholder involvement with easy content sharing, collaborative ratings, and engagement features.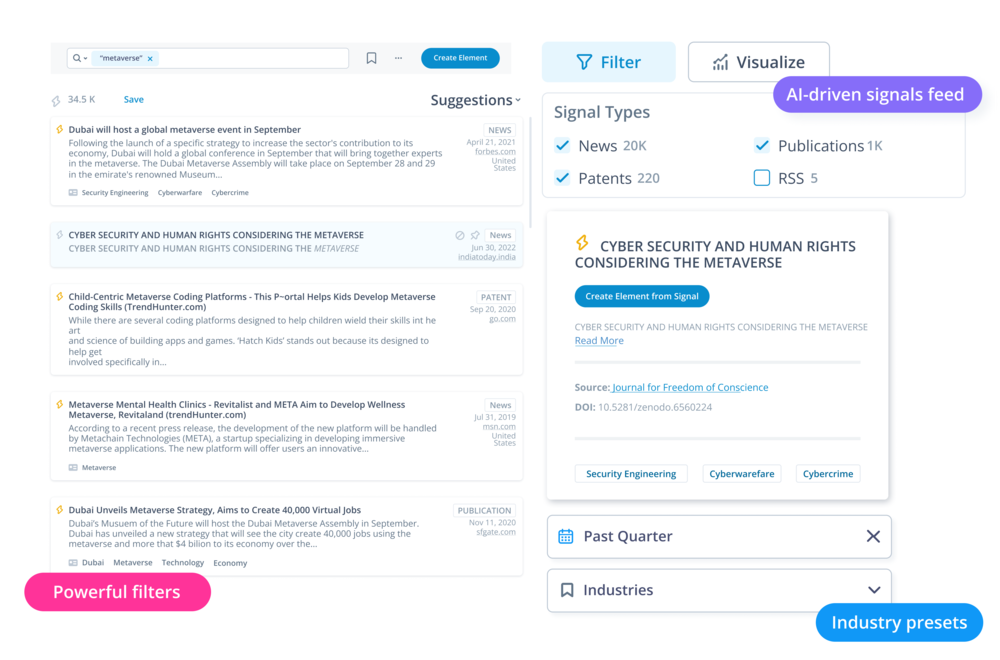 Save time with AI-enabled environmental scanning that sorts through masses of data so you can focus on what matters.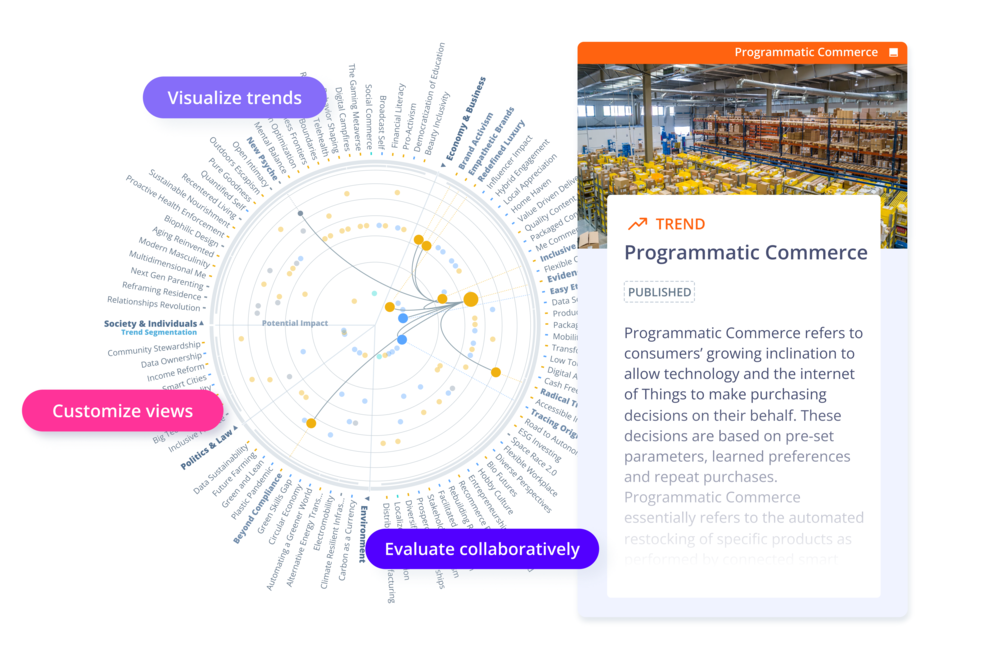 Explore trends and uncover new opportunities for growth using interactive radars.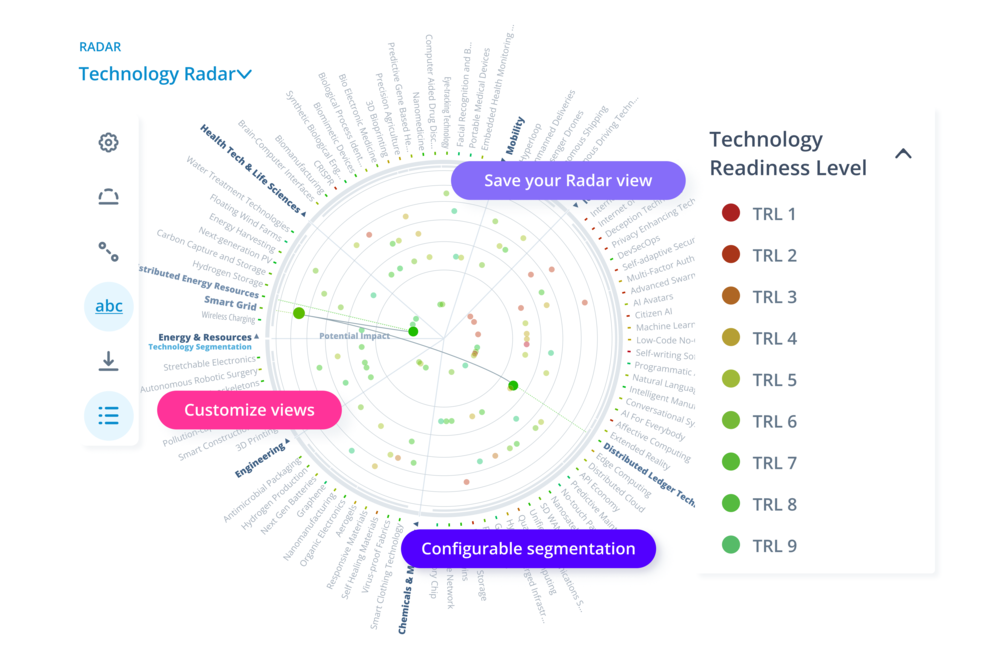 Visualize emerging tech and identify their relevance for your business. Today, tomorrow, and in 5 years' time.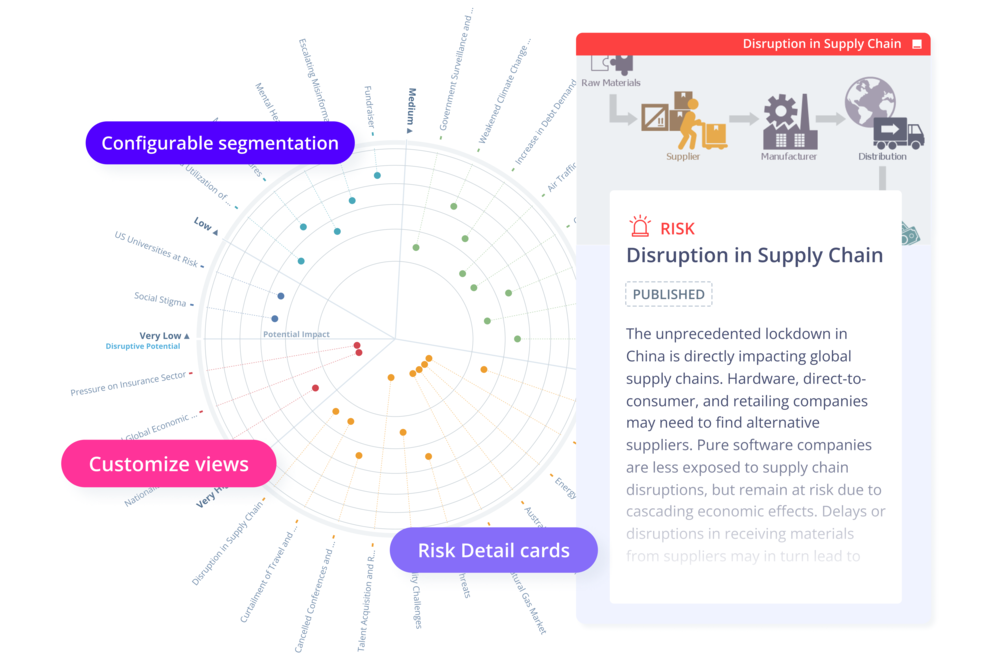 Establish an early-warning system with a risk radar to monitor threats to your company.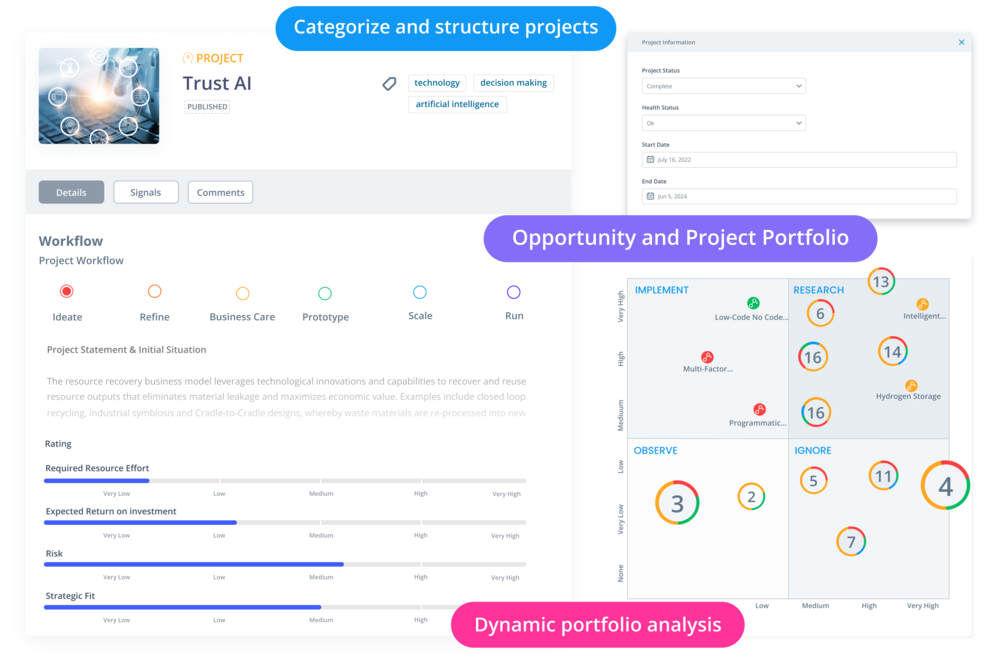 Connect portfolios with strategy and inform priorities through project workflows, boards, budget planning, and reporting.
Track innovation projects using interactive Kanban boards – at team, business unit, or corporate level.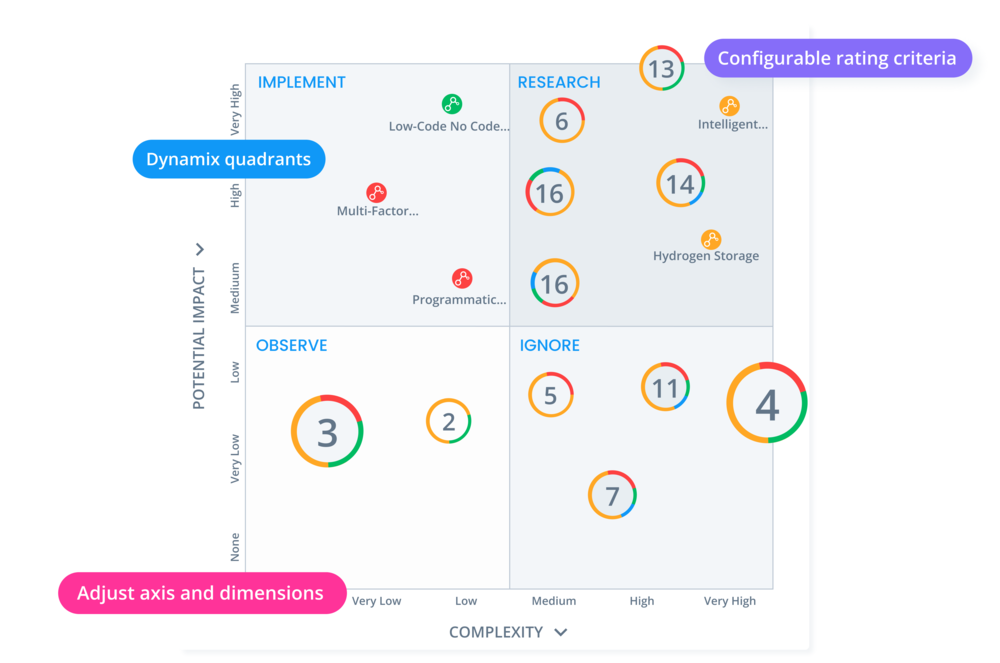 Accelerate time-to-market with multilayer roadmaps. Align the efforts of different business units and execute your strategy.
Use a single point of truth to identify and drive growth in aerospace
Read more on our unique, proven methodology that covers the following innovation questions: Where to Play, How to Win, and What to Execute.

Best-practice stories from true innovation rockstars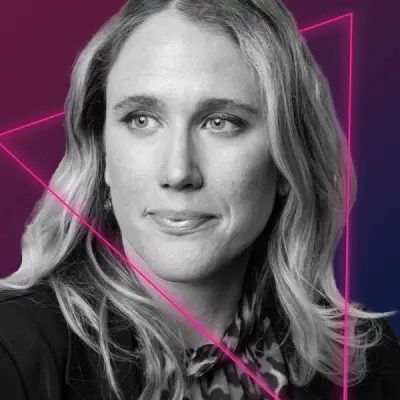 About continuous foresight at the Aerospace Corporation
In this podcast episode, we welcome Kara Cunzeman, Senior Project Lead for Strategic Foresight at the Aerospace Corporation's Center for Space Policy and Strategy. We learn about successful strategic foresight and the importance of dreaming and envisioning.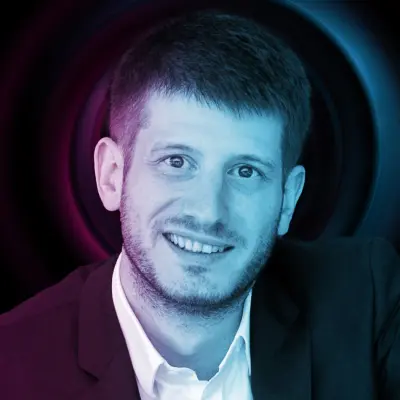 Sustainability and the future of aviation at Lufthansa Technik
What will the aviation of tomorrow look like? Are air cabs the new urban means of transportation of the future? And what role does global warming play in the development of new technologies? Together with Sven Taubert from Lufthansa Technik, we try to shed light on all these questions and get an insight into how Sven and his team work in the area of Corporate Foresight & Market Intelligence at Lufthansa Technik.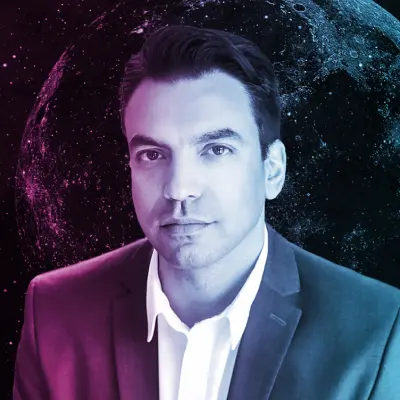 The golden age of strategic foresight
In this podcast episode, Lieutenant Colonel Jake Sotiriadis, Ph.D., gives us a glimpse into the Strategic Foresight activities at the U.S. Air Force. In addition, we'll explore why we are currently in the midst of the golden age of Strategic Foresight and why – in that context – it's high time to bring new job positions like a "Chief Futures Officer" to life.
Know what's hot in innovation before others do
The most impactful technologies for the aerospace industry in 2022 and beyond.
Download Report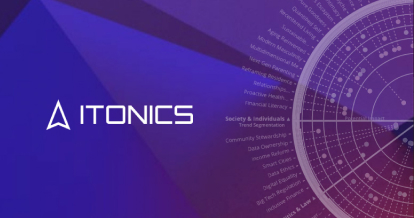 How to gain transparency, shape innovation and steer growth with the #1 Innovation OS.
Download Report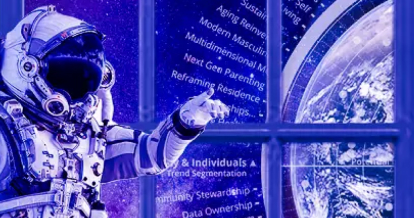 About our software tool for collaborative trend, technology, risk & startup scouting.
Download Product Fact Sheet