USE CASE > ENERGY
Move with the change in the energy sector
The energy sector is in the midst of a massive transition. The pressure to transform is mounting, propelled forward by the environmental crisis and looming net-zero deadlines for governments and corporates worldwide.
Understand how to meet shifting demands in the industry
Connect the dots between relevant drivers of change
Uncover innovation opportunities to play a role on the forefront of the energy transition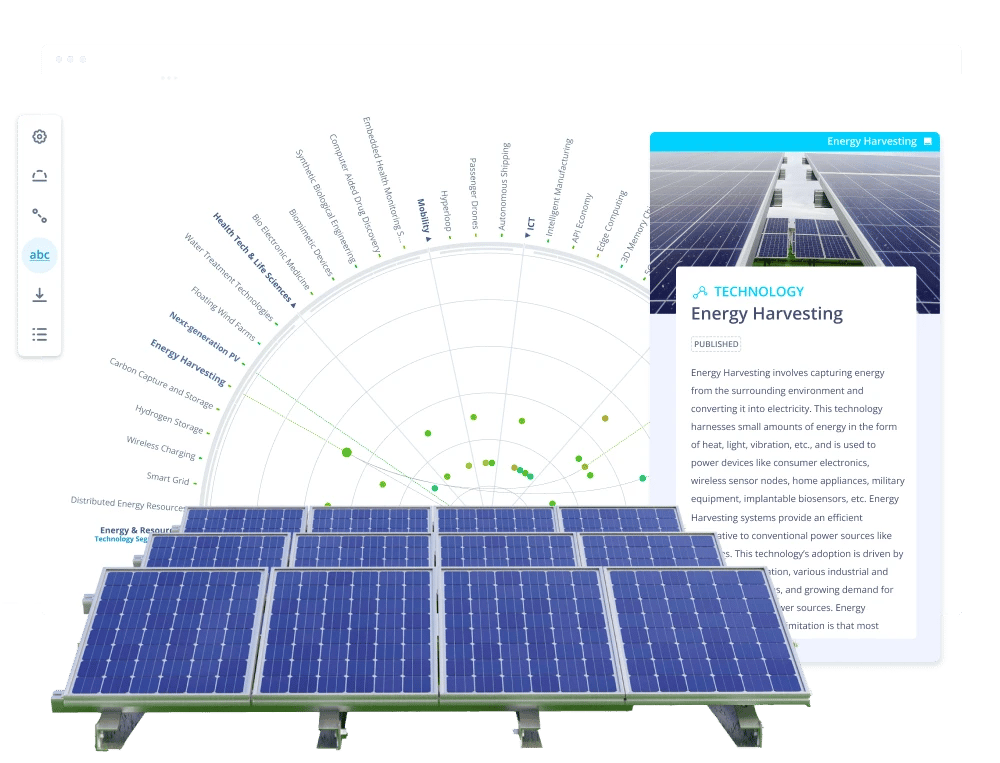 Trusted by global innovation leaders
Navigate the forces shaping the energy sector
Around the globe, driving forces are impacting the energy industry. Organizations that understand and build the capacity to navigate these forces will be well-positioned to meet rising energy demands and comply with the transition to renewable energy. Those that go beyond compliance and pioneer this transition through foresight and innovation will establish themselves as leaders in the industry.
ITONICS Radar, a foresight collaboration tool, acts as an early-warning system to help you discover and respond to emerging trends, technologies, and players in the market. Collaborate with your team to evaluate the short, medium, and long term impact of different drivers of change.
Accelerate and systematize the discovery of new innovation opportunities. Understand dependencies and uncover hidden disruptions. Use ITONICS to set up a unique view of the future and prepare your organization for the challenges ahead.
Stay up-to-date on latest developments
Data is the driving force of the future. Gain access to hundreds of trends, technologies, and real-world examples of innovation analyzed and packaged by our team of analysts, available on the platform.
Stay on top of the vast amount of information and emerging trends in the energy sector with ITONICS Insights. Our platform gives your global scouting network access to millions of data points from reliable sources and allows you to build a live feed of from patents, news, publications, and reports to fuel your trend and technology portfolios. With ITONICS, you can synchronize global trend and tech scouting in one place, and use this information to effectively direct your focus and resources.
ITONICS client Siemens Energy uses the Innovation OS, to accelerate the development of innovative technologies in the energy sector. The platform acts as a go-to space at Siemens Energy to collect and enrich all information on innovation, digitization, and cybersecurity.
Accelerate the energy transition
Use a single point of truth to identify and drive growth in the energy sector
Read more on our unique, proven methodology that covers the following innovation questions: Where to Play, How to Win, and What to Execute.

Best-practice stories from true innovation rockstars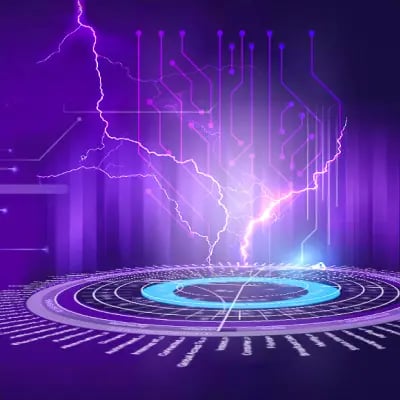 How Siemens Energy accelerates digitalization and innovation
As the digital backbone of all topics related to internal digitalization targeting the profitability increase, innovation, and cybersecurity, Siemens Energy's Orbit Ecosystem is designed to strengthen transparency and cross-organizational collaboration to future-proof the entire organization.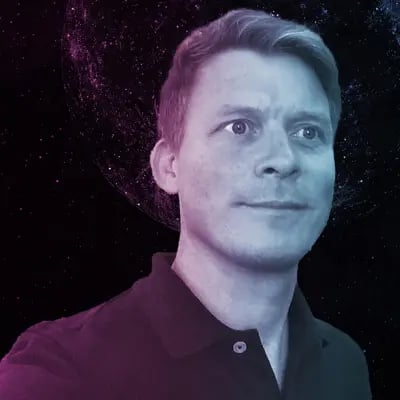 Driving global energy transition through foresight
In this Innovation Rockstars podcast episode, we talk about foresight at E.ON and how it can help accelerate the energy transition. In his role as Head of Foresight at E.ON, Thomas Boermans develops foresight based on trend and technology developments and provides strategic guidance to capture future opportunities and risks.
Know what's hot in innovation before others do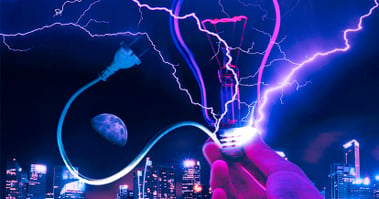 The most impactful technologies for the energy sector in 2022 and beyond.
Download Report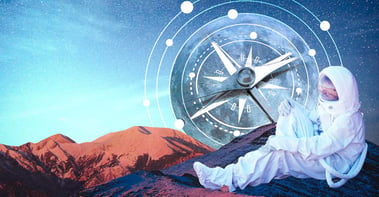 Discover how you can use ITONICS Insights to enhance your environmental scanning.
Download How-To Guide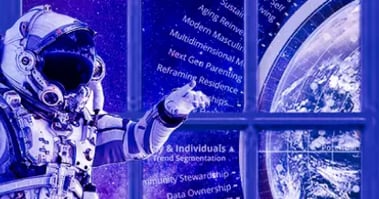 About our software tool for collaborative trend, technology, risk & startup scouting.
Download Product Fact Sheet