Discover and clip inspirations relevant to your business
Link inspirations directly to your trend scouting, technology management or idea campaigns.
Use any standard browser
Store content in your globally accessible database
Use tags to structure your inspirations
Prefilled with the header image, title, and a summary
Link inspirations to your trends, technologies or ideas
Complementary extension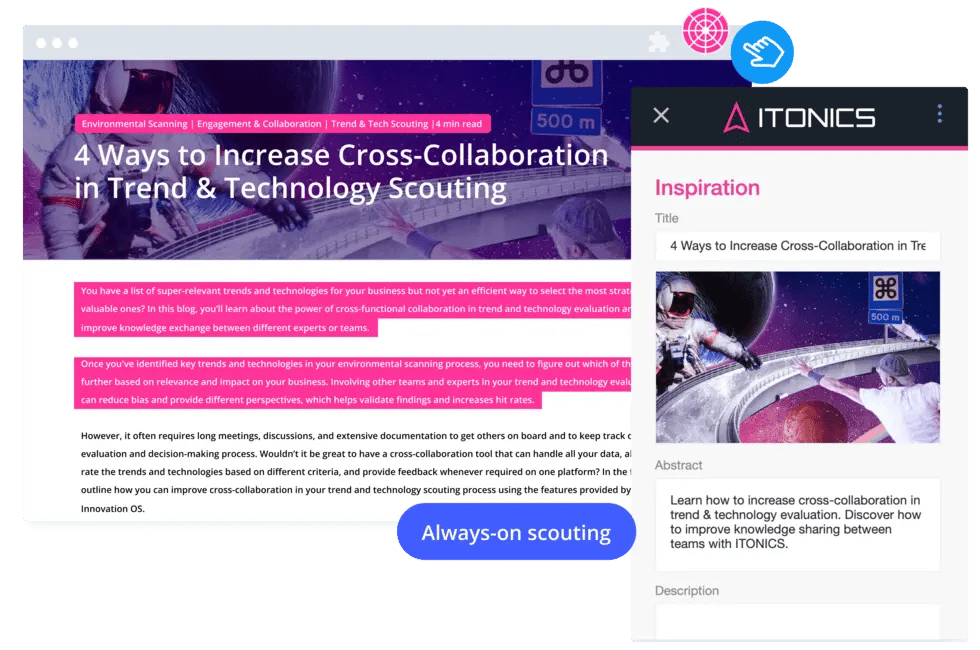 Feed your innovation database with the latest inspirations
You're browsing the web and something catches your eye? ITONICS Web Clipper is a browser extension that lets you discover and clip inspirations from the Internet. The plugin works with any ITONICS feature.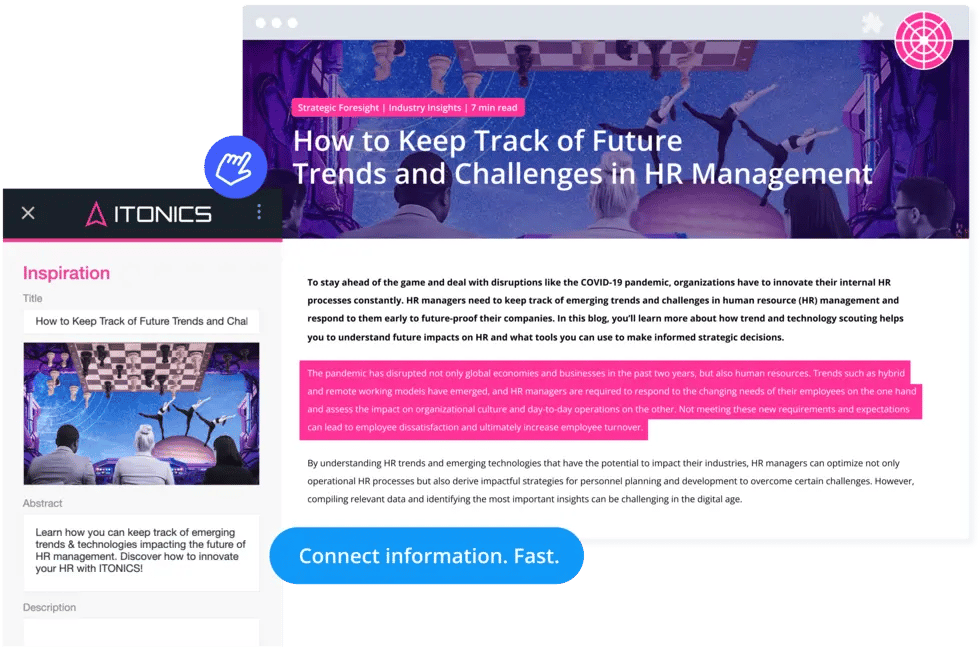 Enrich trends, technologies, and startup content
Get inspired by news articles or blog entries.
Click the clipper symbol on your browser.
A window appears in which title, description, and image of the page are automatically filled with content.
Edit the information if needed and off you go.
The inspiration is uploaded to your ITONICS platform and can be linked to other elements.
Here's what you need to get you started quickly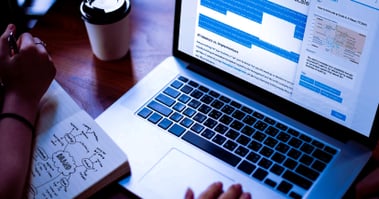 About our software tool to capture inspiration from the web.
Download Product Fact Sheet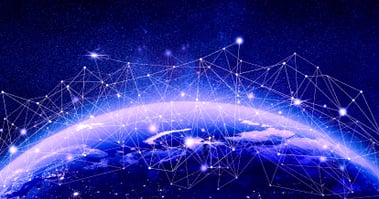 How Cisco is speeding up technology foresight with their global "Go-To Space" for technology management.
Download Success Story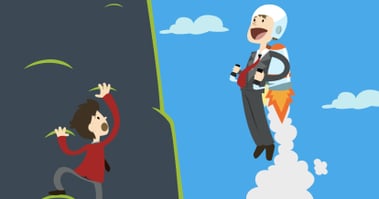 How to identify innovation opportunities and stay ahead of your game.
Download White Paper