USE CASE > TECHNOLOGY MANAGEMENT
Shape a winning technology strategy
Use the ITONICS Innovation OS to identify emerging technologies relevant to your business, reveal risks and opportunities, and manage your corporate technology portfolio.
Automate scouting of technologies and related patents
Pinpoint disruptive technologies and take action
Align teams and inspire management to focus on particular technologies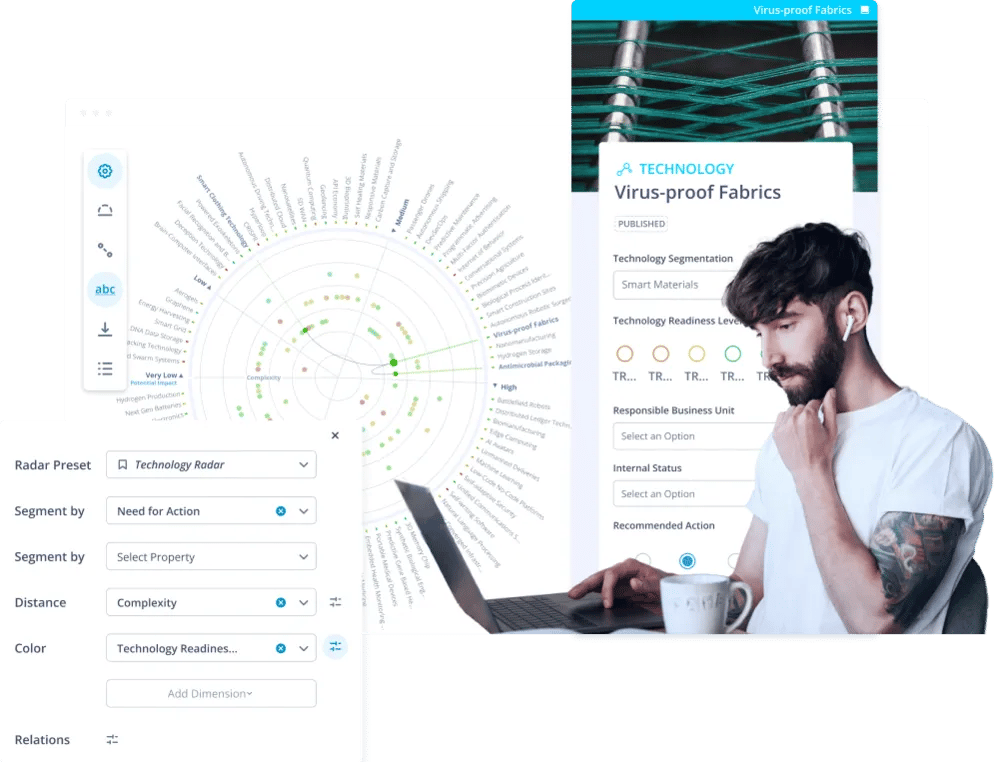 Trusted by global innovation leaders
Why is technology management important?
Use technology management to identify and monitor emerging technologies that may impact your business. Scout, scan and evaluate technologies collaboratively, track developments, and determine how to respond to opportunities and threats.
Prioritize the most lucrative R&D investments and keep up with progress and changing circumstances. Shape, coordinate, and implement technology strategies to drive growth. Make the most of the "technology push" driving change in your organization.
Augment technology scouting
Kickstart your technology scouting with ITONICS content and stay up to date with the latest developments. Augment and automate global technology scouting, scanning, and monitoring with AI-enabled signal feeds. Get real-time scientific and patent data on emerging technologies important to your industry.
Reduce the human effort required to spot and monitor relevant technological developments. Get filtered data that fit your search intent. Save time by allowing distributed teams to scout on the same system and build a cross-functional innovation ecosystem.
Identify technology companies and startups that have potential—short, mid, and long term—in your industry or geography.
Collaboratively evaluate your technology database
Collectively assess technologies or startups that may bring you closer to game-changing innovation. Get internal or external experts to rate on the ITONICS Radar and gain perspective with Radar visualizations based on the results. Different opinions help validate insights and strengthen your technology strategy.
The ITONICS Radar supports innovation leaders like Bosch, CISCO, and Siemens as a go-to platform for technology management. It has enabled the early identification of novel technologies and trends, supporting transparent and strategic decision-making.
ITONICS client Lear Innovation Ventures uses our Innovation OS to foster collaboration. Through collective intelligence, they identified more than 3,700 weak signals, 12 key trends, and technologies.
Prioritize the right projects and execute your tech strategy
Optimize your technology management and R&D processes. Prioritize which projects to execute with the ITONICS Matrix. Take the technologies, ideas, and startups that you identified from the "Where to Play" and "How to Win" phases and place them in a matrix view to determine the best strategic fit.
Manage your resources effectively and exploit internal capabilities. Use gap analysis and project monitoring to plan capacities and responsibilities in your company. Bring your technology portfolio to life by using interlinked and interactive technology roadmaps.
Empower teams to adapt in an agile manner. Report on progress easily with transparent views on the status of technology projects and tasks.
Drive innovation success with technology foresight
Shape your technology strategy on one single point of truth
Read more on our unique, proven methodology that covers the following innovation questions: Where to Play, How to Win, and What to Execute.

Best-practice stories from true innovation rockstars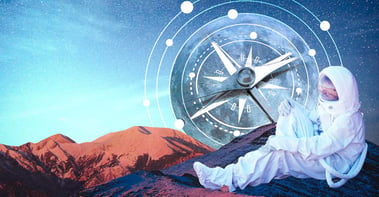 Discover how you can use ITONICS Insights to enhance your environmental scanning.
Download How-To Guide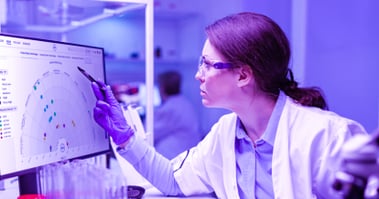 How Merz Therapeutics is expanding its product portfolio using a tech scouting platform.
Download Success Story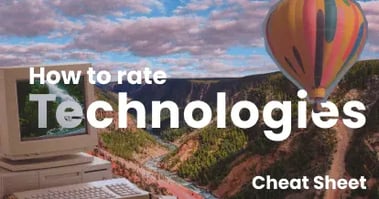 Your cheat sheet for evaluating and prioritizing technologies and other solution drivers within your business environment.
Download Cheat Sheet