USE CASE > SCENARIO PLANNING
Make data-driven decisions with scenario planning
Use the ITONICS Innovation OS to model future scenarios and navigate through uncertain environments.
Create possible futures and identify opportunities
Understand how drivers of change influence your business
Use roadmaps to integrate scenarios into strategy planning and execution
Trusted by global innovation leaders
Why use scenario planning?
Scenario planning is a structured process commonly used by key decision-makers, innovation leads, and strategists to identify a limited number of plausible futures.
By considering data trajectories based on key drivers of change influencing their environment, teams can anticipate exposure to changes and evaluate innovation opportunities to act at the right time.
Understand and contextualize drivers of change
Focus on the trends, emerging technologies, competitor activities, legal regulations, etc. that hold the greatest importance for your business. Use the ITONICS Radar to bring all drivers of change into a single view for quick comparison.
Assess and rate drivers of change together with your team or even external experts. Visualize their level of impact, probability, and reach, then identify those most critical and influential to your future. Narrow down to focus on the drivers of change that will give you the most valuable insight into the future.
Build a shared narrative of the future
Use ITONICS Matrix to plot possible futures. Determine the critical nature of each scenario based on potential impact. Use the Matrix view to visualize the priority level and highlight strategic focus areas for the business. Focus on the scenarios most critical to future success.
Map dependencies to understand where disruptions might arise. Develop robust strategies for different plausible scenarios. Understand and plan when the alternatives need to be put in place.
Visualize an action plan for alternative futures
Use ITONICS Roadmap to visualize potential futures by indicating key events along clear and realistic timelines. Use these pathways to identify the related actions to take to achieve the most desirable outcome. You could call this "Agile Backcasting" to identify the right time to take action.
Create a single source of truth for everyone in your organization. Detail possible strategies so everyone can access your action plan for various alternative futures.
Navigate your business through future disruptions. With confidence.
Save time with AI-enabled environmental scanning that sorts through masses of data so you can focus on what matters.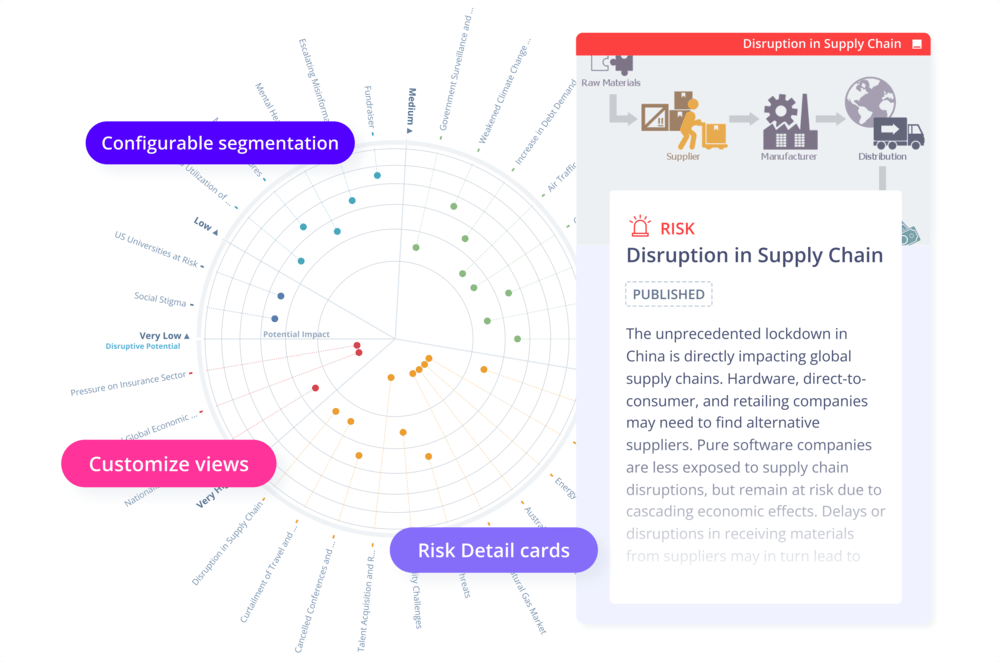 Establish an early-warning system with a risk radar to monitor threats to your company.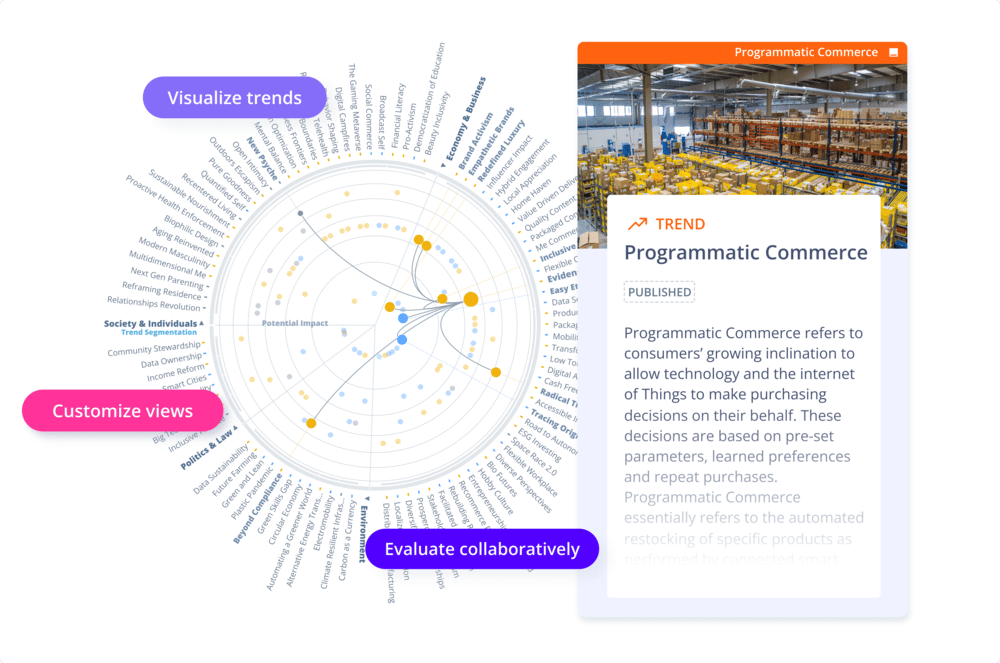 Explore trends and uncover new opportunities for growth using interactive radars.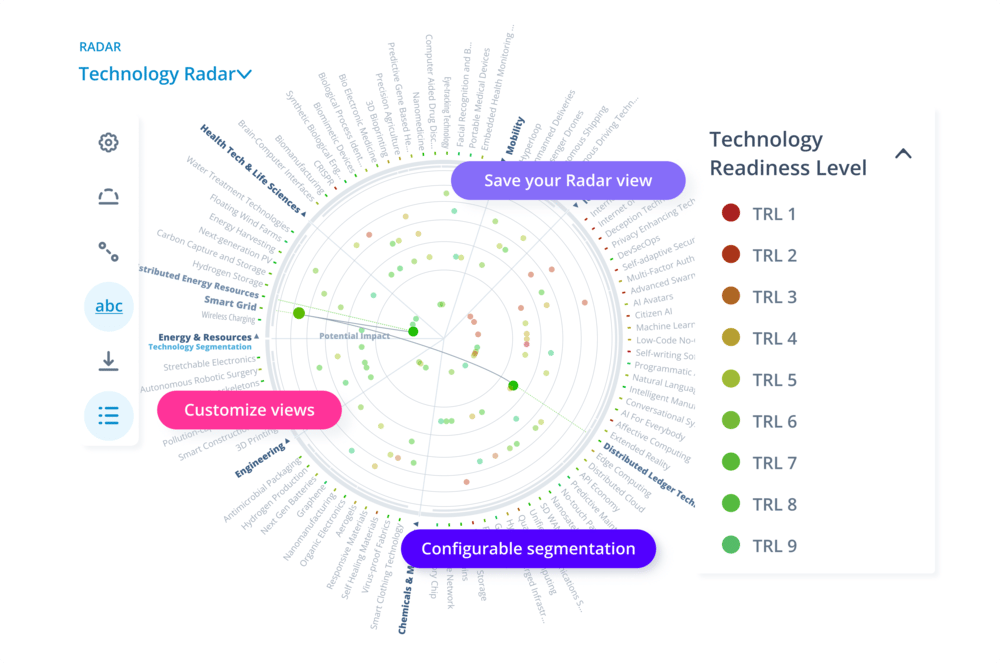 Visualize emerging tech and identify their relevance for your business. Today, tomorrow, and in 5 years' time.
Configure the Radar view to suit your use case and highlight what's important to your team.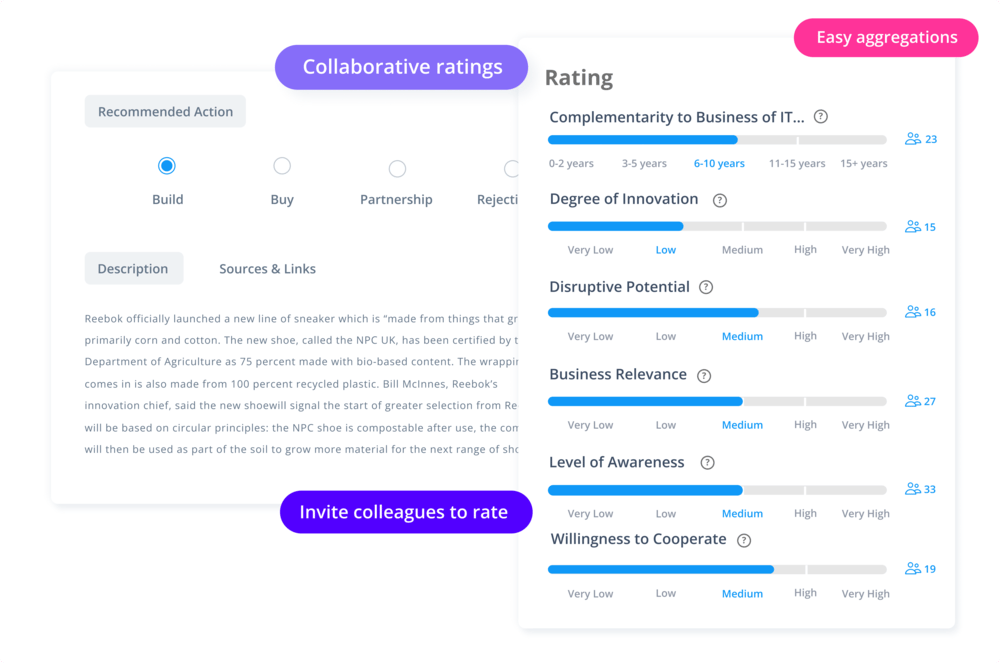 Customizable criteria enable team members and external experts to rate content in a way that combines collective knowledge.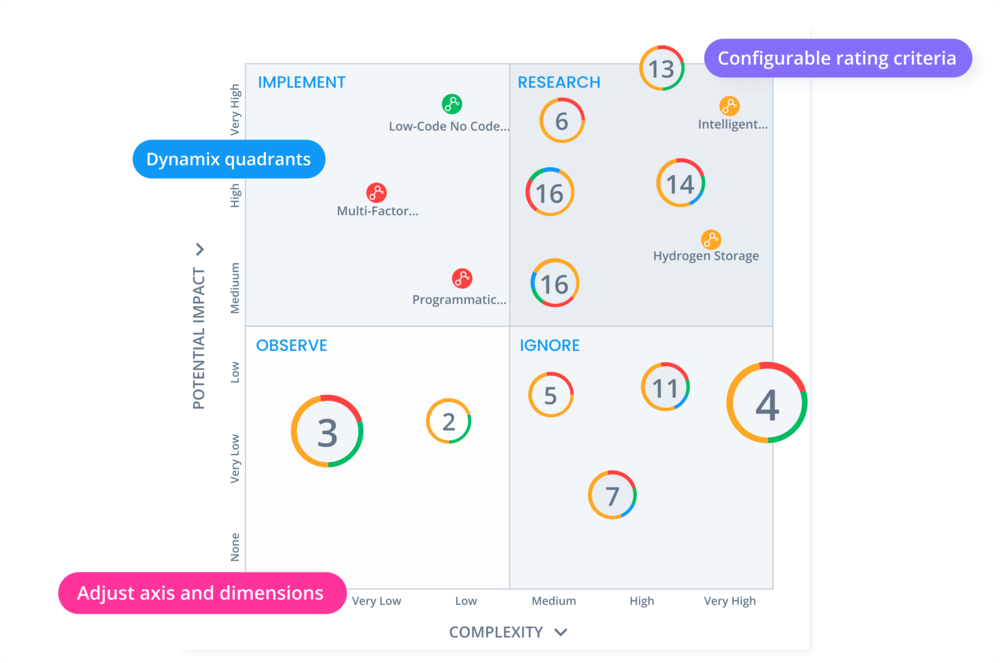 Analyze your innovation portfolio by evaluating risk and potential with matrix visualizations.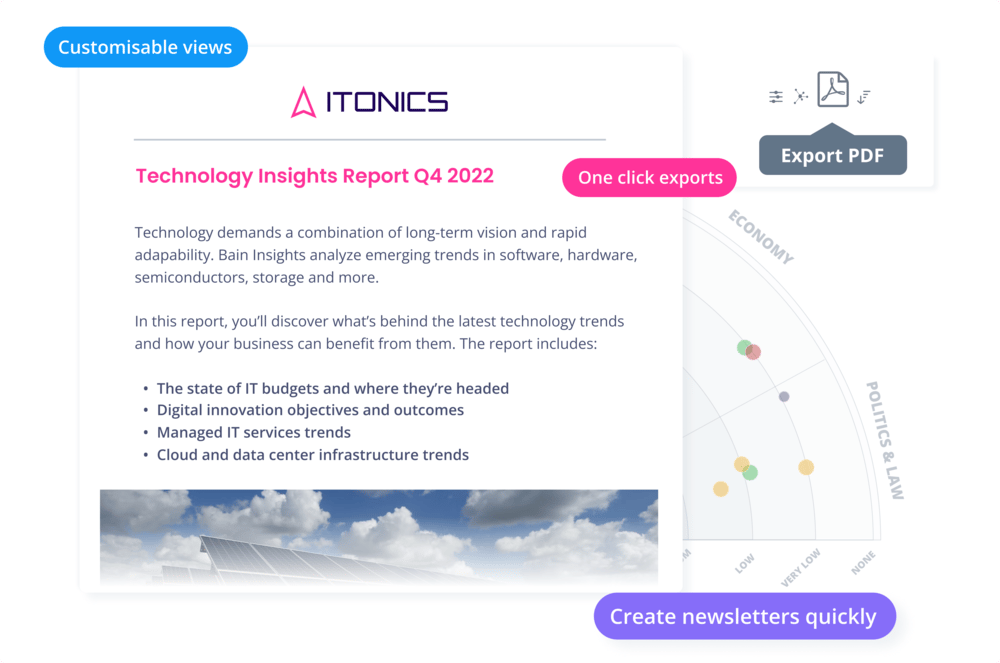 Easily export reports and results to keep everyone in the loop to enhance strategic decision-making.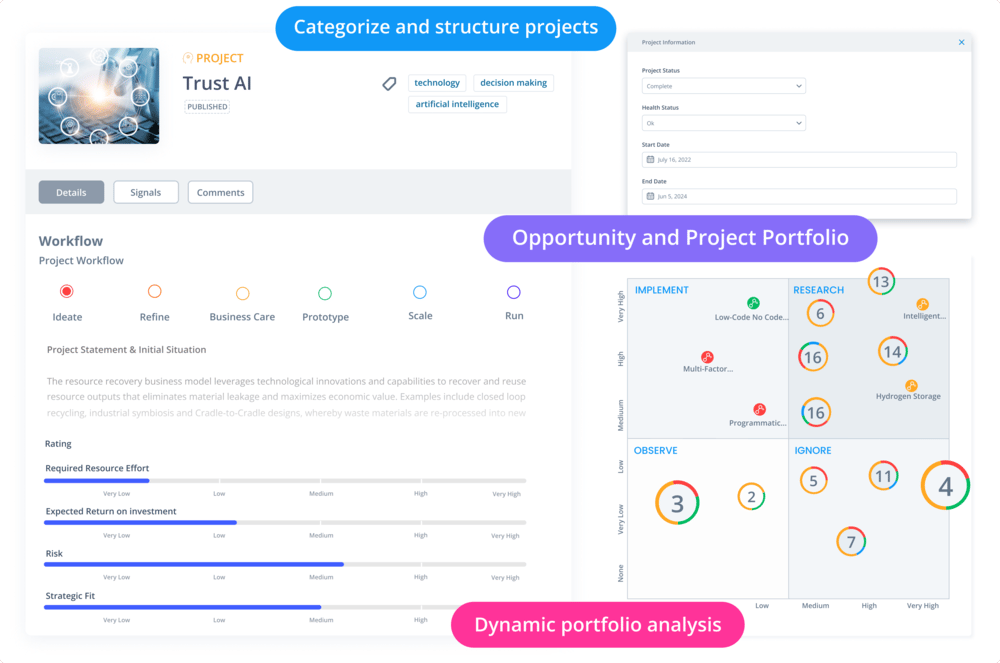 Connect portfolios with strategy and inform priorities through project workflows, boards, budget planning, and reporting.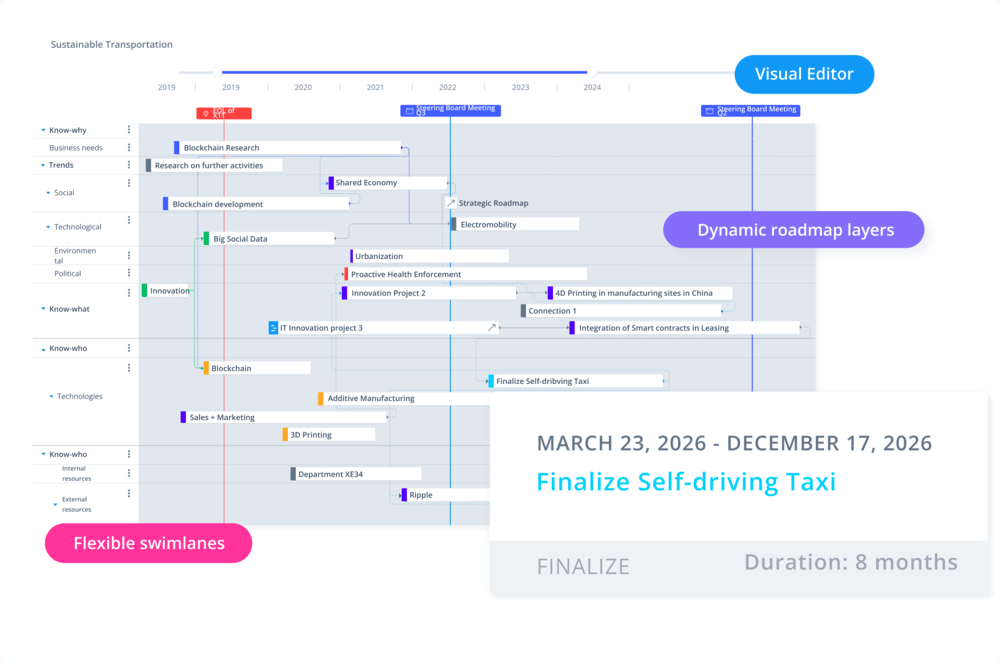 Accelerate time-to-market with multilayer roadmaps. Align the efforts of different business units and execute your strategy.
A single point of truth to power your scenario planning
Read more about our unique, proven methodology covering Where to Play, How to Win, and What to Execute within innovation. It's much more than ideas!

Best-practice stories from true innovation rockstars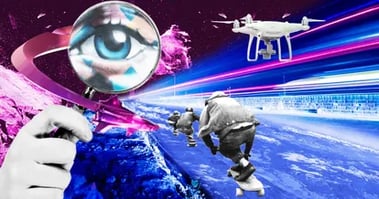 How to develop innovation capabilities and create a future competitive advantage.
Download White Paper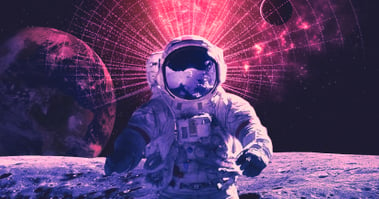 Your guide to turn trends into opportunities with strategic foresight.
Download Toolkit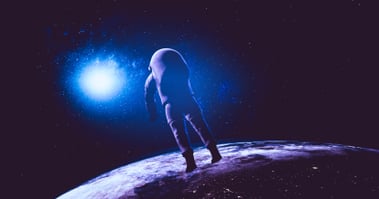 Tailor-made webinar & playbook on how to use scenario analysis and strategic roadmapping.
Watch Webinar