USE CASE > INSURANCE
Navigate through the waves of change in the insurance industry
Insurance companies are navigating a volatile world, competing to withstand economic uncertainty, political instability and new business, investment and regulatory conditions. Identify, shape, and plan growth opportunities in the insurance sector systematically with the ITONICS Innovation OS.
Understand changing expectations of insurance customers
Identify new market entrants that pose a threat to conventional insurance companies
Drive the development of new insurance products and delivery models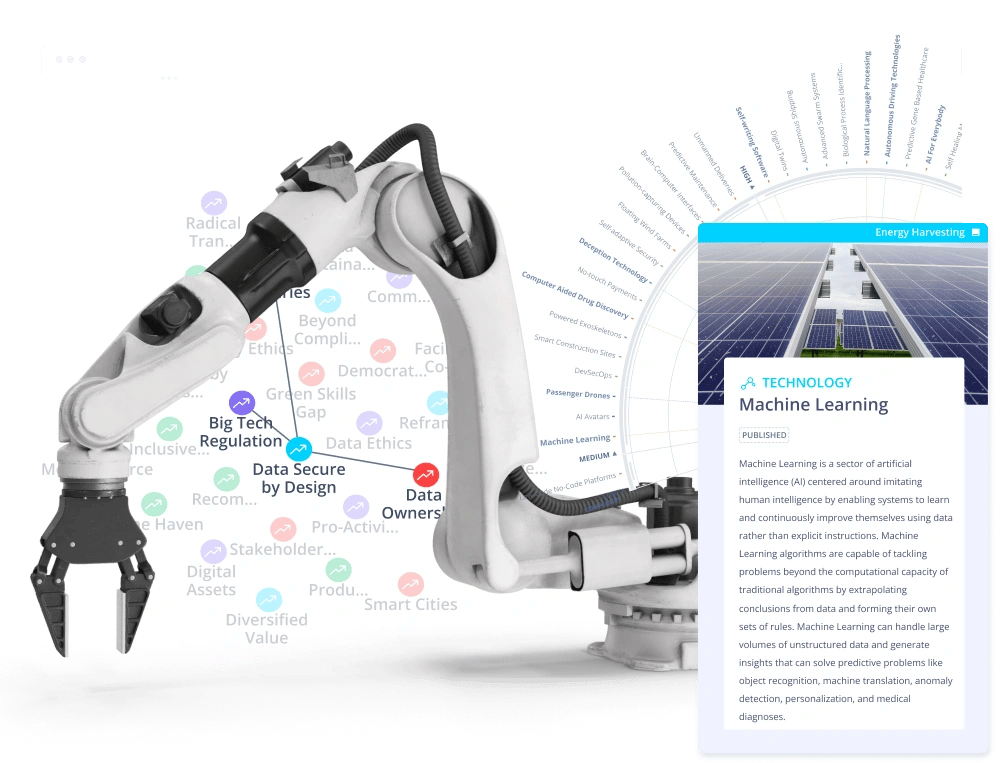 Trusted by global innovation leaders
Spot early signals of change
The changing expectations of insurance clients, particularly younger generations, are driving the development of new insurance products and delivery models.
With ITONICS Insights, insurance companies can access a wealth of information on market developments, consumer behavior, and regulatory changes, allowing them to identify emerging opportunities and potential threats early on. The platform's advanced analytics capabilities allow you to turn data into actionable insights, enabling you to make informed decisions and respond quickly to changing market conditions.
One of the largest insurance groups in Europe, ERGO, uses ITONICS Insights to stay ahead of rapidly evolving market factors and to keep a close eye on competitor activity. To maintain strategic coherence within the organization, ERGO employs expert evaluations to develop annual trend and technology radars in both insurance and HR. This approach not only helps ERGO stay relevant, but also guarantees the satisfaction of their employees.
Shape insurance in the digital age
Providing a comprehensive view of the trend and technology landscape, ITONICS Radar enables insurance companies to understand the drivers of change that are impacting their internal and external business environment. The tool also acts as an early-warning system by indicating the tipping point of emerging trends and technologies, and is essential in the strategic decision-making process.
ITONICS offers an up-to-date portfolio of over 170+ pre-rated market trends and technologies, including presets specific to the insurance industry. This portfolio serves as a starting point for insurance companies to discover and define growth opportunities for their business.
Champion the digital transformation in insurance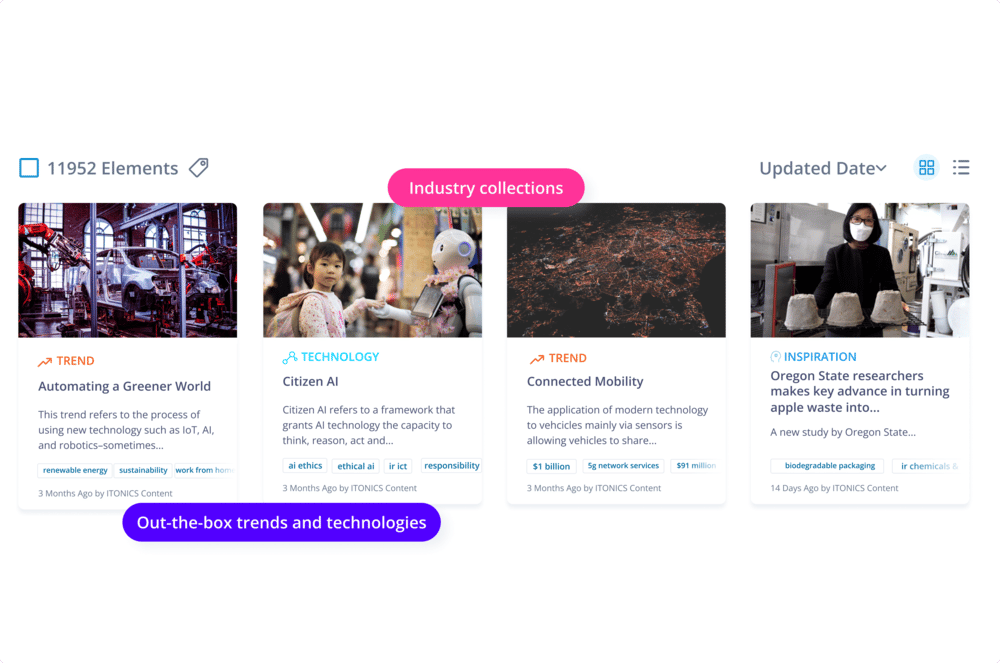 Kickstart your environmental scanning with ready-to-use trends and technologies compiled by our analysts.
Save time with AI-enabled environmental scanning that sorts through masses of data so you can focus on what matters.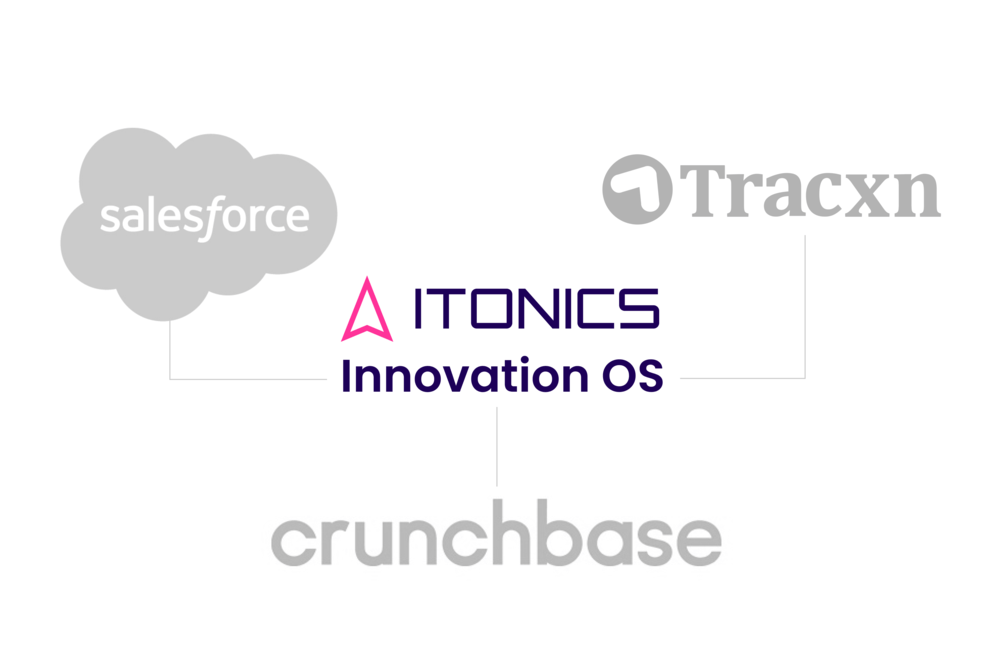 Seamlessly integrate ITONICS into your existing IT infrastructure and applications for an enriched and more connected approach.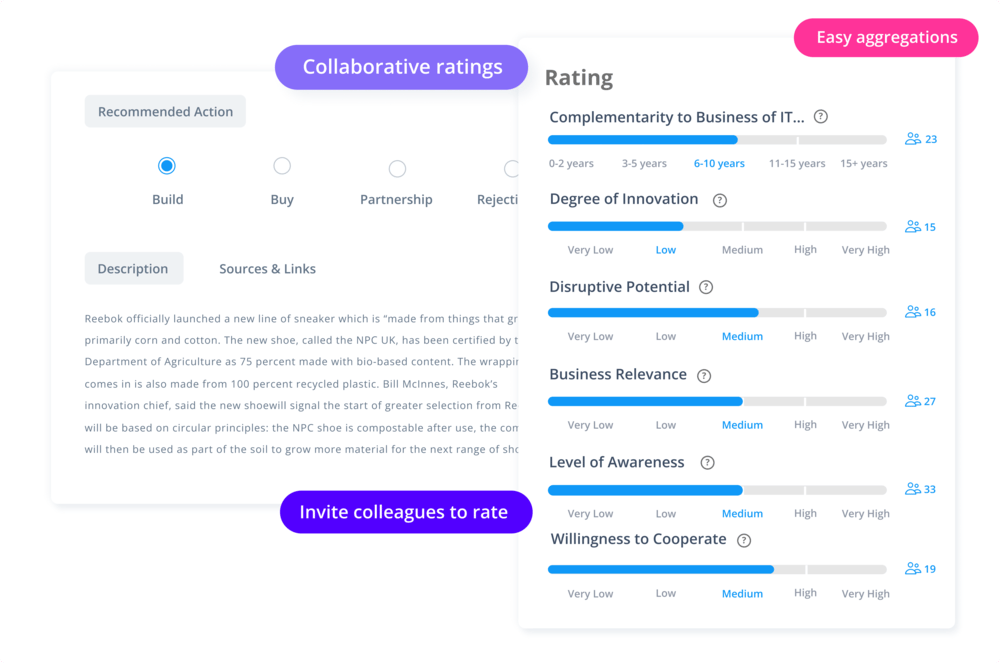 Customizable criteria enable team members and external experts to rate content in a way that combines collective knowledge.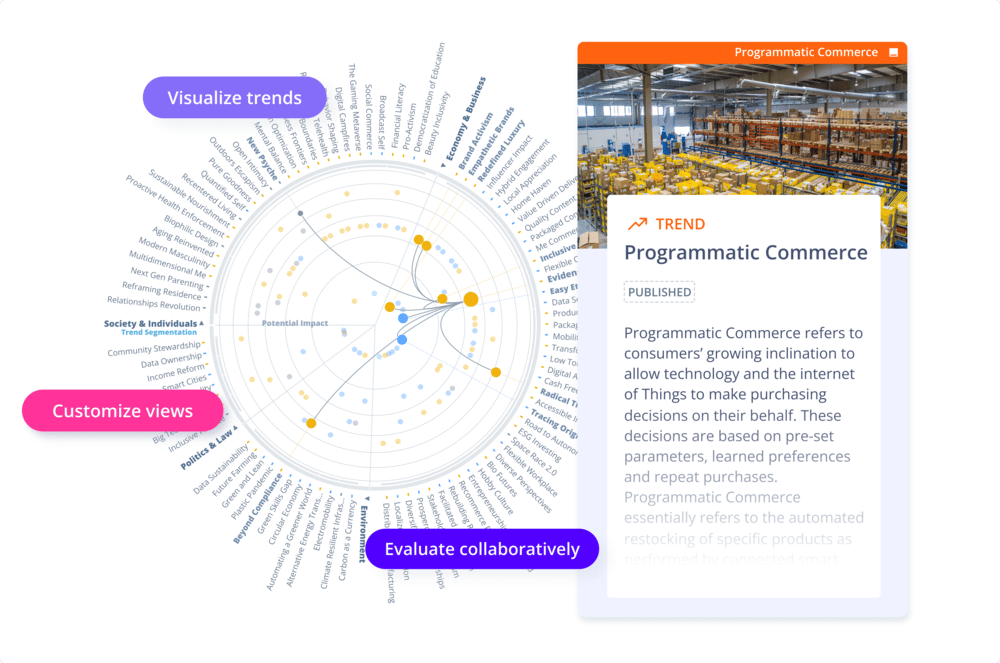 Explore trends and uncover new opportunities for growth using interactive radars.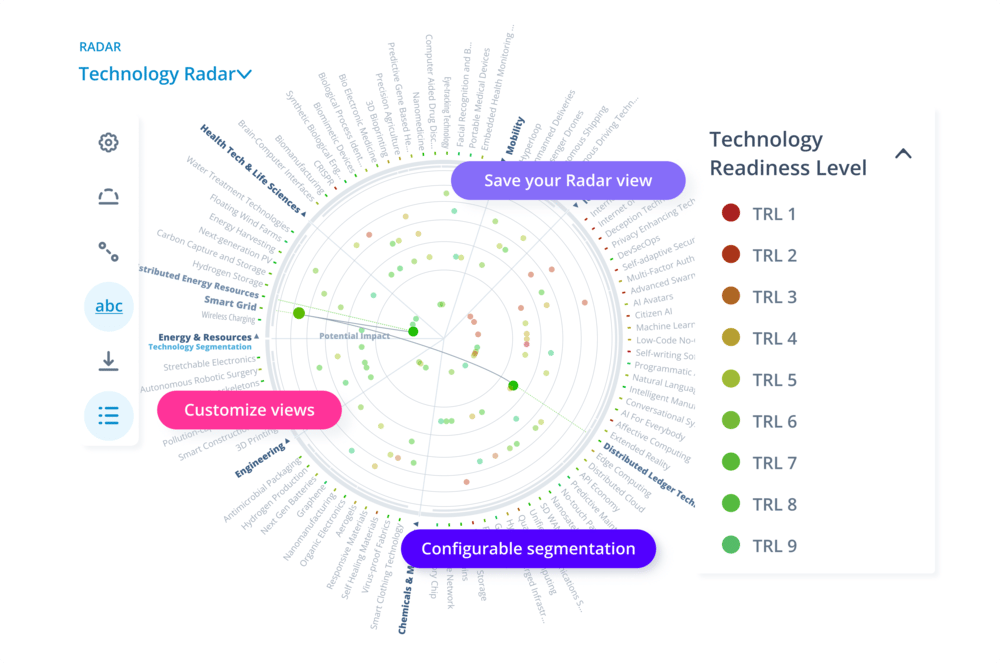 Visualize emerging tech and identify their relevance for your business. Today, tomorrow, and in 5 years' time.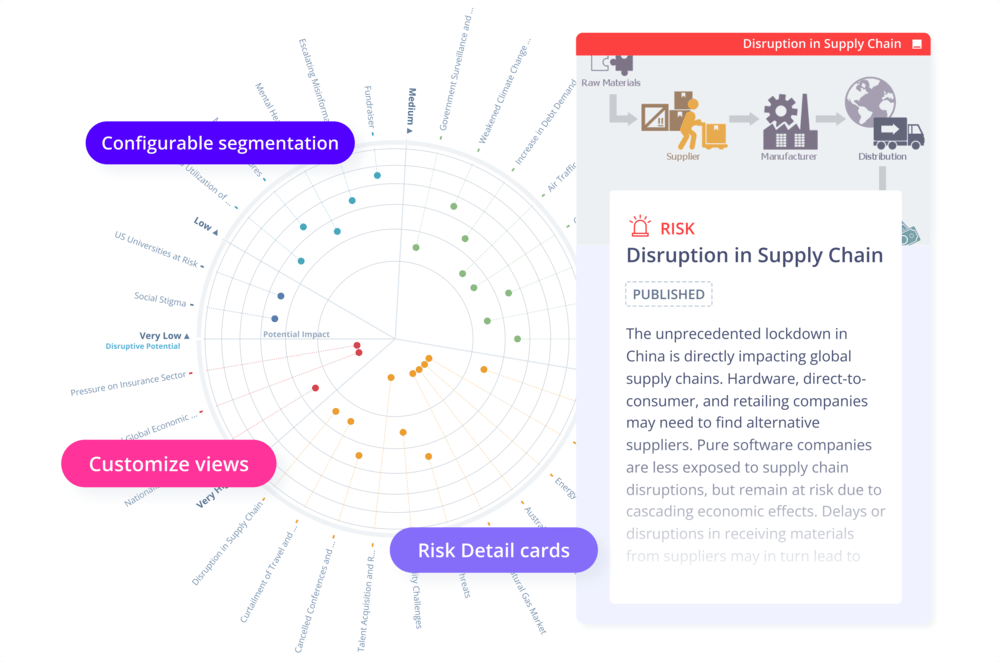 Establish an early-warning system with a risk radar to monitor threats to your company.
Configure the Radar view to suit your use case and highlight what's important to your team.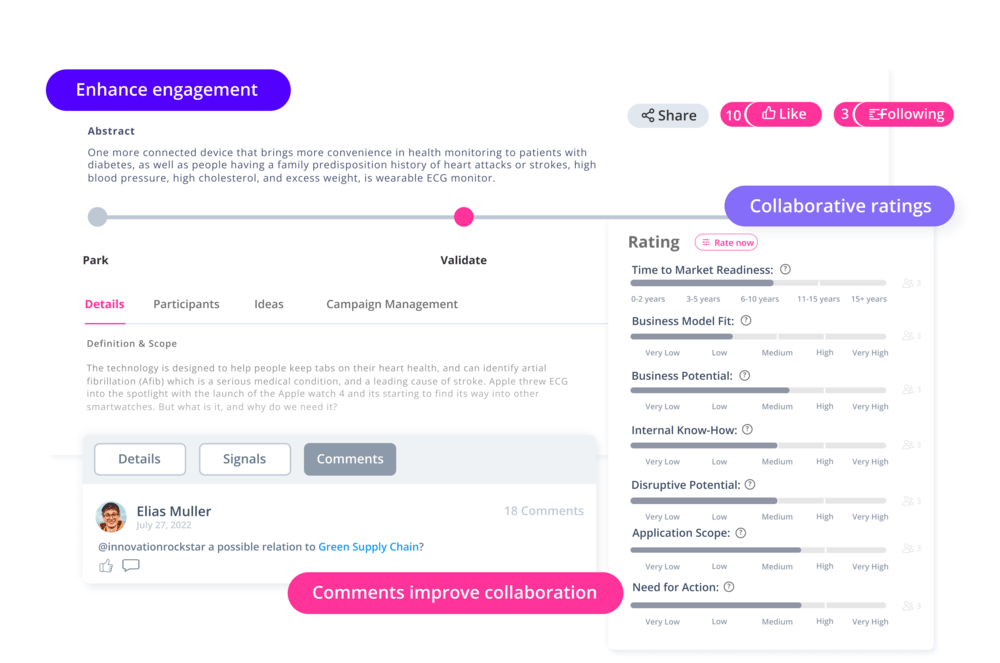 Encourage team and stakeholder involvement with easy content sharing, collaborative ratings, and engagement features.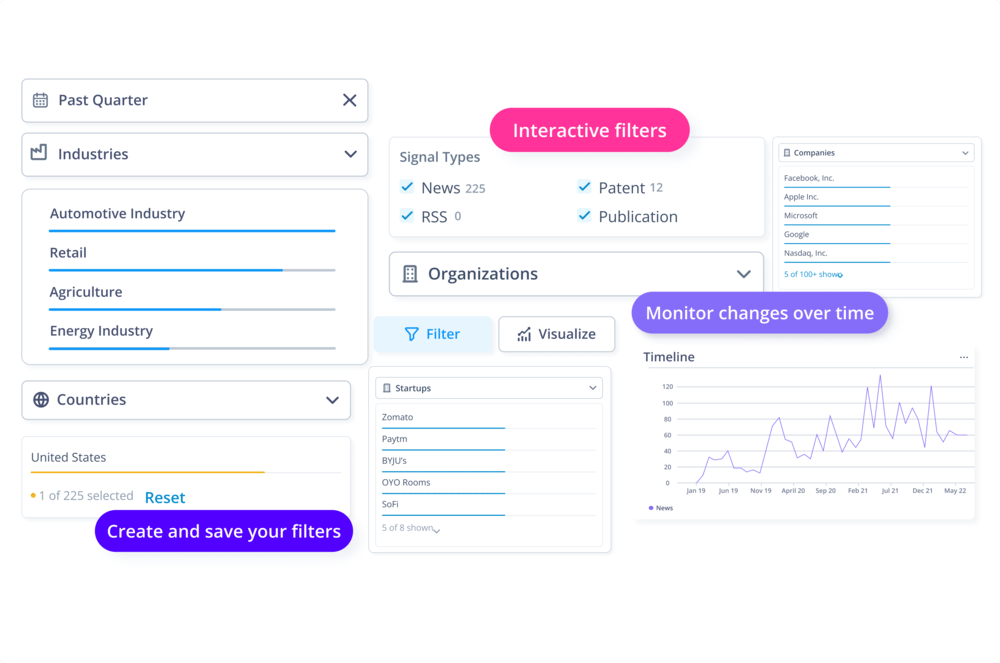 Navigate vast amounts of data with advanced search filtering and the ability to visualize signals over time and geography.
Use a single point of truth to identify and fuel growth in insurance
Read more on our unique, proven methodology that covers the following innovation questions: Where to Play, How to Win, and What to Execute.

Best-practice stories from true innovation rockstars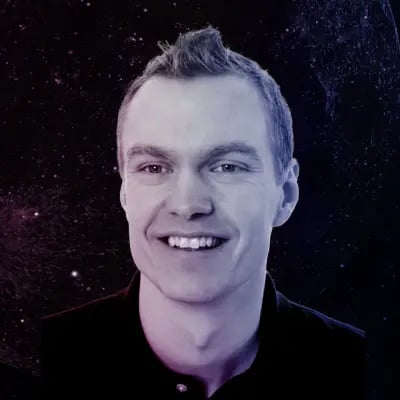 Opportunities for AI in the insurance industry

In this Innovation Rockstars podcast episode, we welcome Dr. Sebastian Kaiser, Head of Machine Learning at ERGO – one of the largest insurance groups in Europe. His passion: Data and statistics. His mission: To relieve employees of repetitive tasks by using AI to enable a more customer-focused way of working and thus increase company growth.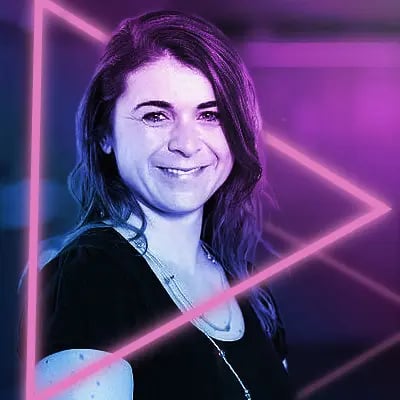 Shaping the future With trend monitoring
Maren Kottler was a guest in our Innovation Rockstars podcast and provided insights into her work around corporate foresight management at die Mobiliar (La Mobilière) and outlines how trend monitoring in particular has developed in recent years.
Know what's hot in innovation before others do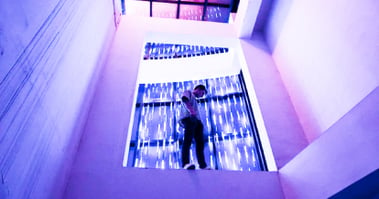 The disruptive forces impacting the insurance industry in 2022 and beyond.
Download Report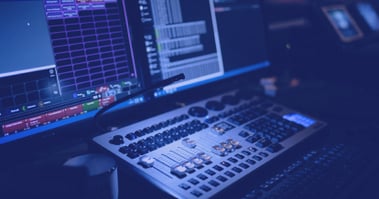 How the Swiss insurance company La Mobilière has built up an ecosystem for trend monitoring & foresight.
Read More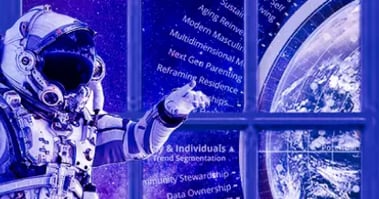 About our software tool for collaborative trend, technology, risk & startup scouting.
Download Product Fact Sheet