CUSTOMER SUCCESS STORY
The innovation pool of 130+ cooperative banks
How the Bavarian cooperative banks are fostering strategic innovation projects and leading them to success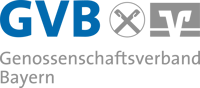 "With the ZWF Innovation Pool, we have created an innovative and active platform that has attracted more than 450 active users and boasts more than 70 live innovations. Together with ITONICS as our technical partner, we will continue to develop the platform."

– Martin Magnet, Online Marketing Manager, GVB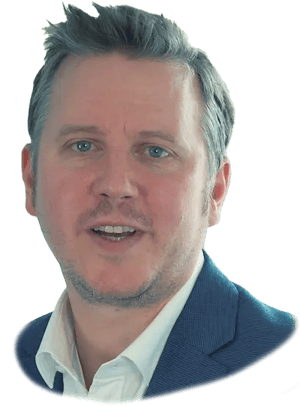 THE CHALLENGE
Innovating the banking industry
The financial sector is creating unprecedented numbers of innovative products and service. It is an increasing challenge for banks to keep up with innovation management at such a rapid pace. Speed, transparent networks and an effective use of resources are necessities.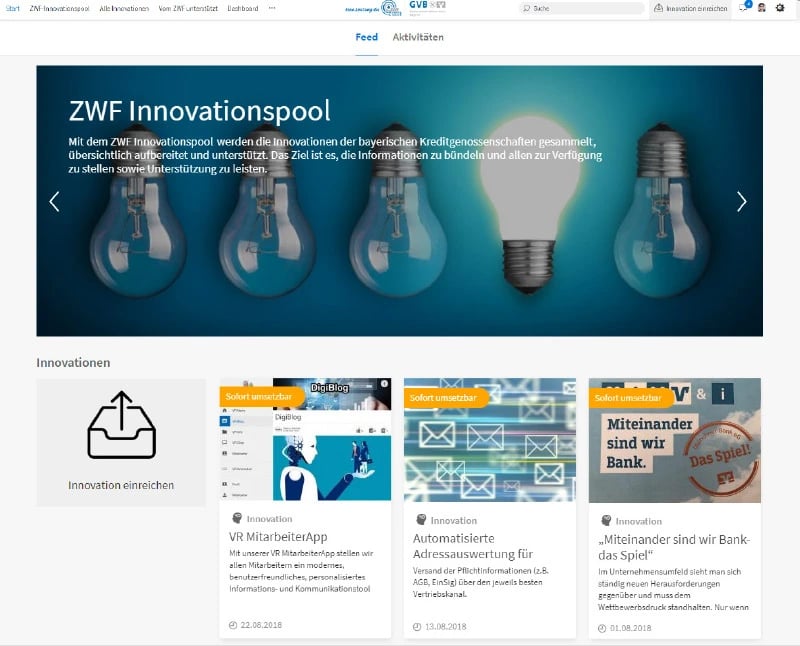 Innovation at GVB
Der Genossenschaftsverband Bayern e. V. (GVB) has represented the interests of Bavarian cooperatives for over 125 years. A novel innovation platform promotes the exchange of project innovations between separate banks. By sharing their respective projects, solutions, and approaches, banks are capable of learning from each other.
The goal of this online platform, which is powered by the ITONICS innovation software is to bundle information in a comprehensive innovation portfolio and make it available to all member banks. The GVB will additionally support and accompany selected projects on their road to marketability.
Transparent process
How can innovations of Bavarian credit cooperatives be collected and presented transparently?
Gap identification
How can gaps and synergies within the innovation portfolio be uncovered?
Improved communication
How can additional effort be avoided through improved exchange between banks?
THE SOLUTION
An interbank innovation platform to bundle innovation activities
All managers and employees of Bavarian cooperative banks can propose projects for publication via the ZWF Innovation Pool. The submissions are visualized on an innovation radar.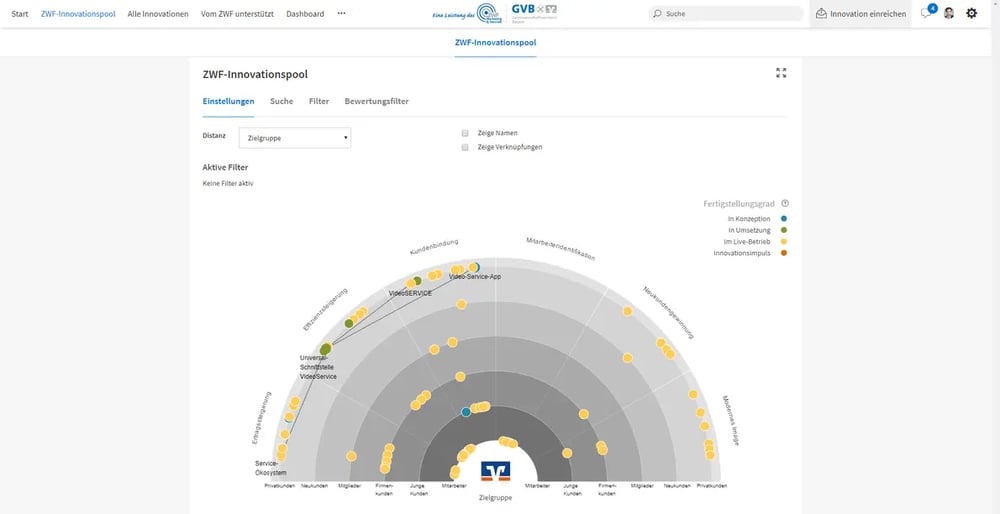 The innovation platform has evolved into an important communication tool within the GVB, on which users can network and exchange ideas.
Banks can gain insights from existing solutions of others, hence saving efforts on developing their own solutions.
Innovation providers receive valuable feedback from other cooperative banks, ensuring constant advancements of their own projects.
More than 450 users from over 130 banks are active on the collaborative platform. There are more than 70 innovations live.
Three of the submitted projects are readily available to all banks for immediate use. These help save costs and improve customer benefits.
The Innovation Pool supports the Bavarian cooperative banks in detecting gaps and synergies within their innovation portfolio.
DOWNLOAD SUCCESS STORY
About GVB
The Genossenschaftsverband Bayern e. V. (GVB) has represented the interests of Bavarian cooperatives for over 125 years. Its 1,242 members consist of 236 Volksbanken and Raiffeisenbanken as well as 1,006 companies from sectors such as agriculture, energy, trade, crafts and services. They are bundled within a central advertising fund (ZWF) that supports marketing and sales.
Learn more about how innovative companies implemented a world-class innovation ecosystem. Get a free demo!