USE CASE > RETAIL
Anticipate change in the retail industry
Retail is an industry accustomed to innovation. But perhaps never before has retail been so reliant on technology and innovation to manage a new phase of reinvention. Identify, shape, and plan growth opportunities in the retail sector systematically with the ITONICS Innovation OS.
Understand changing consumer behaviors and influences on global supply chains
Identify new tech-forward players entering the retail industry
Discover the most promising opportunities to deliver value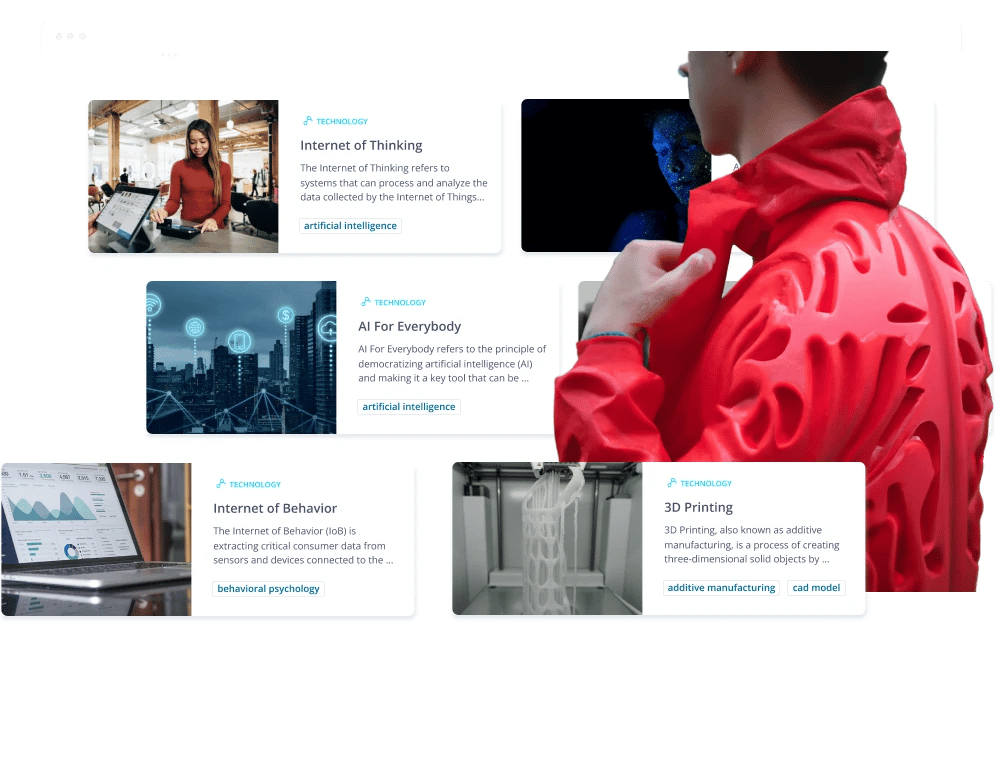 Trusted by global innovation leaders
Respond to new demands on value chains
The transition of retail from a B2C to a C2B model means that the balance of power is shifting in favor of consumers. Understand changing consumer demands early on and monitor the development of trends and emerging technologies impacting the retail industry with ITONICS Insights.
A multinational apparel company uses ITONICS Insights for digitizing its end-to-end innovation process and improving its overall environmental scanning. The tool enables the innovation teams to monitor the evolution of particular trends or technologies and search for new startups, industry partnerships, and competitor activities. It helps to get instant access to millions of data points from verified sources to detect emerging market patterns.
Uncover winning business opportunities
Understand the potential impact of trends, technologies, risks, or startups by evaluating, connecting, and mapping them on a central, collaborative platform – ITONICS Radar. Based on ratings, you get a quick, tailor-made view of how the drivers of change are impacting your internal and external business environments short, mid, and long term.
The ITONICS Innovation OS comes with an up-to-date portfolio of more than 200 pre-rated market trends and technologies, including presets for the retail industry, which can serve as a starting point in discovering and defining growth opportunities for your business. By indicating the tipping point of emerging trends and technologies, the ITONICS Radar also acts as an early-warning system in the strategic decision-making process.
Shape the future of retail
Use a single point of truth to identify and drive growth in retail
Read more on our unique, proven methodology that covers the following innovation questions: Where to Play, How to Win, and What to Execute.

Best-practice stories from true innovation rockstars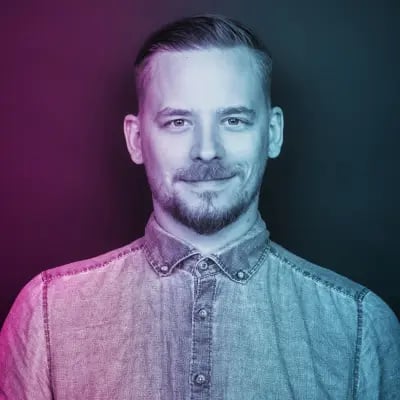 How to shape the food retail experience of tomorrow
In this Innovation Rockstars podcast episode food lover and technology scout Jan Lingenbrinck introduces us to the Berlin Food Tech Campus. Together with his team, Jan helps designing and implementing innovative solutions for the food retail industry.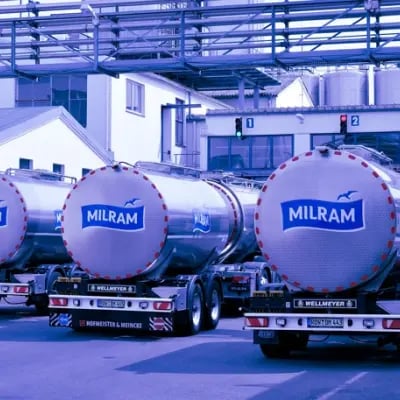 Deriving business opportunities based on trends
One of the leading dairy companies in Europe is facing new technologies, changing customer habits and fierce international competition in its industry. Early identification of new business opportunities based on relevant food trends becomes an essential task to meet future challenges. With the help of the ITONICS Innovation OS, DMK has established a powerful trend management system.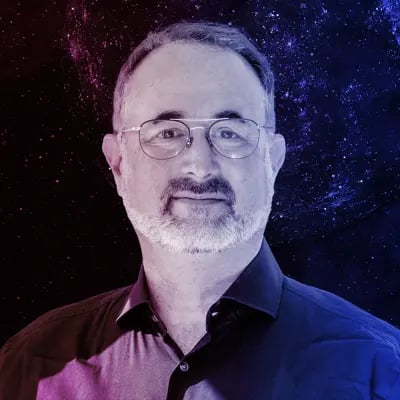 The realist's guide to emerging technologies
In this episode, we welcome Hod Fleishman, Partner, VP, Deep Tech Business Innovation at BCG X, Boston Consulting Group's new tech build and design unit, and also a successful founder of various startups with a deep passion for connecting the physical and digital worlds, and digital innovation.
Know what's hot in innovation before others do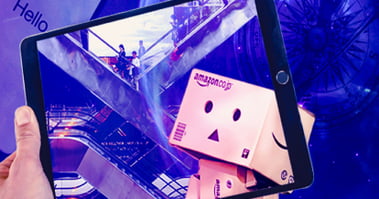 The most impactful technologies for the retail industry in 2022 and beyond.
Download Report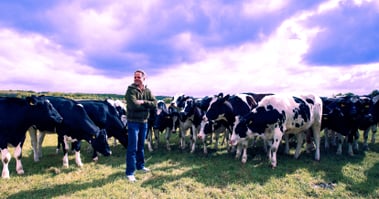 How the DMK Group established a high-performance trend management.
Download Success Story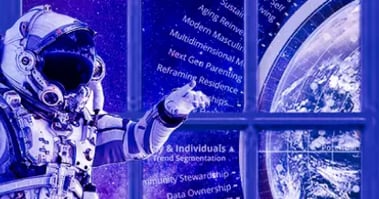 About our software tool for collaborative trend, technology, risk & startup scouting.
Download Product Fact Sheet