USE CASE > CHEMICALS & MATERIALS
Catalyze innovation in the chemicals & materials industry
Faced with growing geopolitical and environmental pressures and high volatility in feedstock costs, the chemicals & materials industry is seeking new solutions to enhance flexibility, speed, and resilience. Identify, shape, and plan growth opportunities systematically with the ITONICS Innovation OS.
Understand the complex forces influencing the industry
Monitor new technologies, processes, and players entering the market
Leverage collective intelligence to drive meaningful change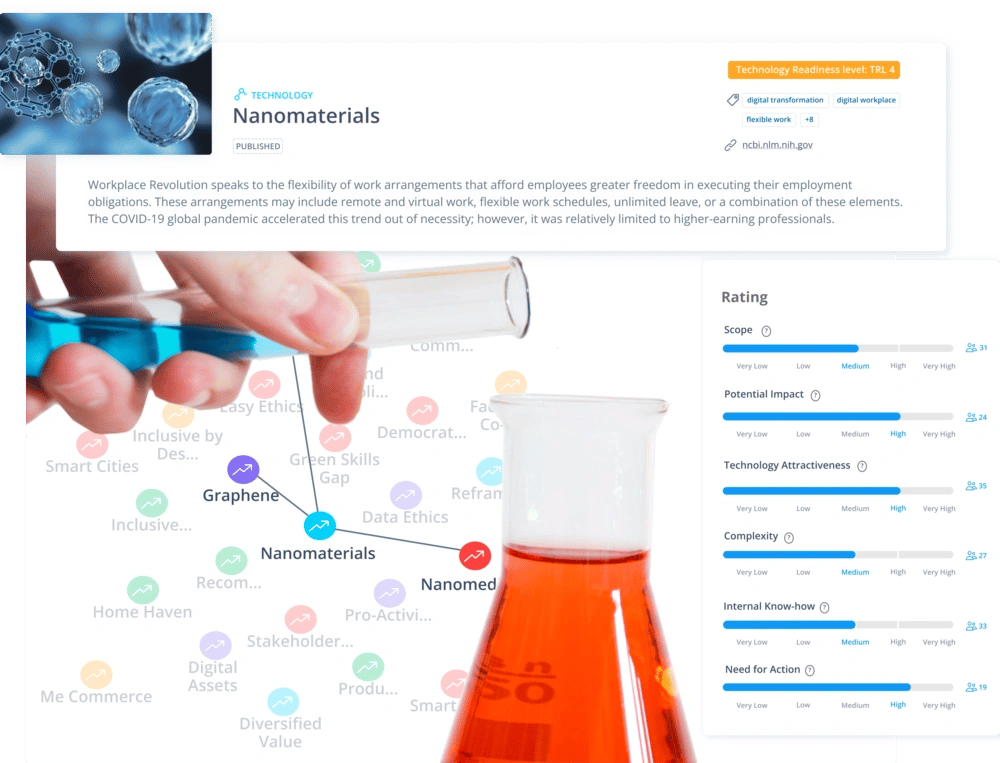 Trusted by global innovation leaders
Navigate complexity in chemicals & materials
The chemicals & materials industry is highly diverse and complex. It has hundreds of sub-segments, geographical nuances, and a broad range of stakeholder groups. This complexity is reflected in the forces shaping the future of chemicals & materials. Supply chain regionalization, tightening ESG regulations, and increasing competition and commoditization are playing out alongside evolving demand.
Collect evidence of where and how change is unfolding in the industry. Connect the dots between market forces, technological developments, and your internal capabilities and goals. ITONICS Radar increases confidence in strategic decision-making through data-driven visualizations and collaborative evaluations.
Use ITONICS to systemize your foresight activities, harness your collective intelligence, and gain an empowered perspective on the future.
Balance your innovation portfolio for future growth
As the world strives to meet decarbonization targets and embrace circular economy principles, there is a growing demand for sustainable and specialty chemicals & materials. Organizations must expand beyond business as usual and strike a balance between incremental improvements to existing products and breakthrough innovations.
ITONICS Portfolio provides you with a comprehensive tool for uncovering gaps and opportunities in your innovation portfolio. Align and prioritize your most valuable initiatives to ensure the right efforts are resourced and delivered quickly and consistently. Achieve equilibrium in your innovation ambitions to sustain future growth.
Synthesize the future of the chemicals & materials industry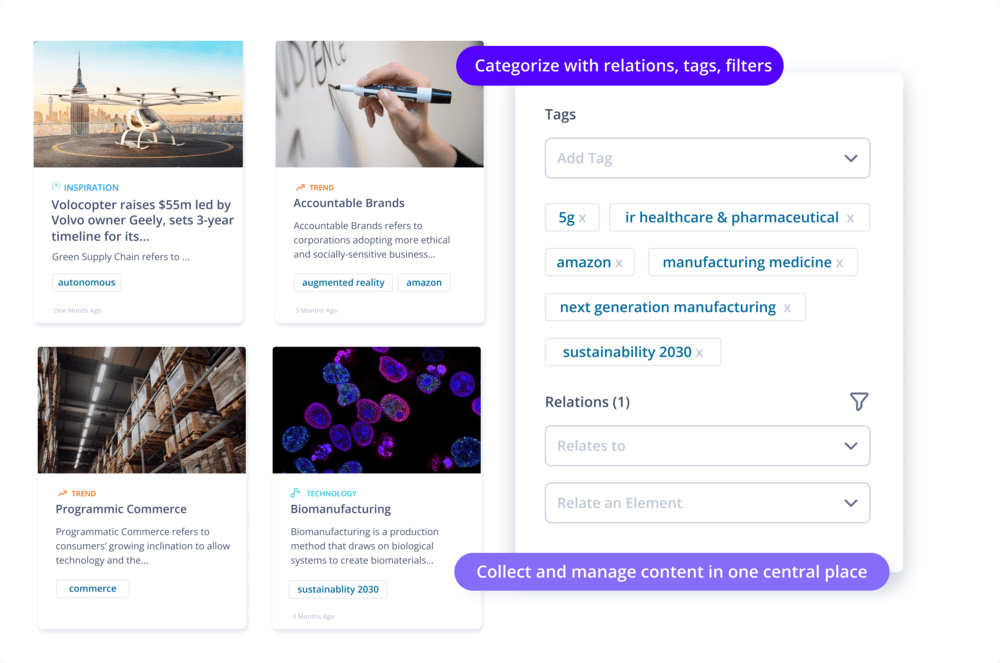 One solution to bring all your innovation efforts together, enrich it collaboratively and evaluate it across different views.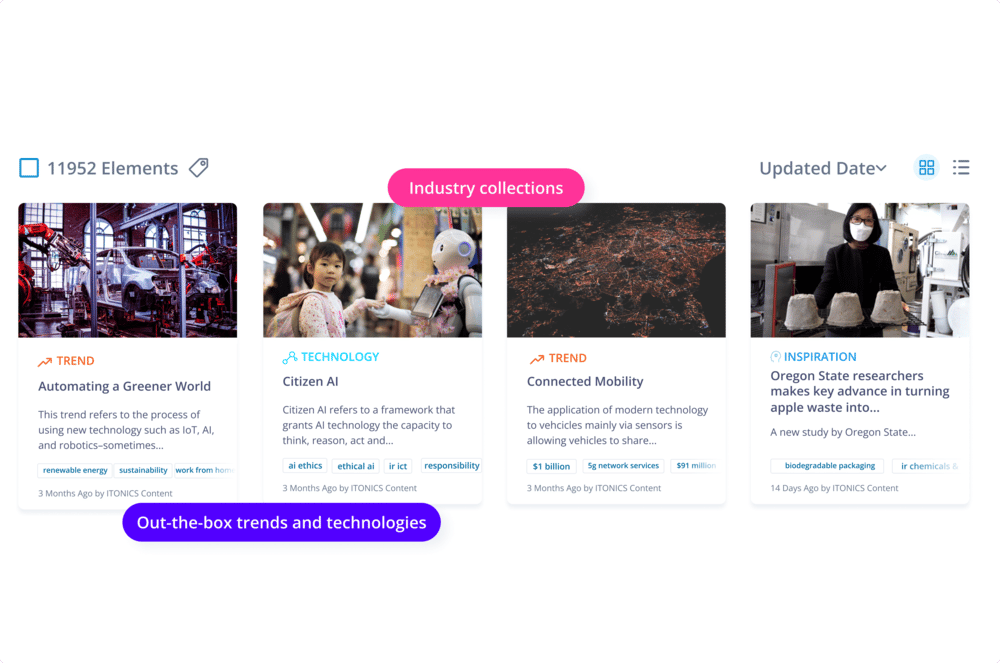 Kickstart your environmental scanning with ready-to-use trends and technologies compiled by our analysts.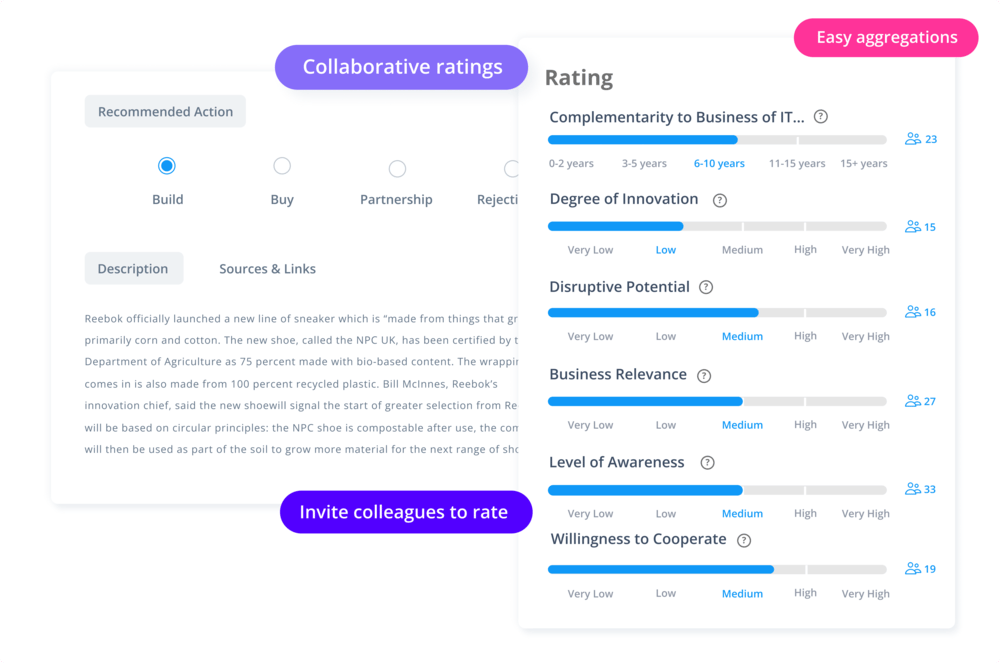 Customizable criteria enable team members and external experts to rate content in a way that combines collective knowledge.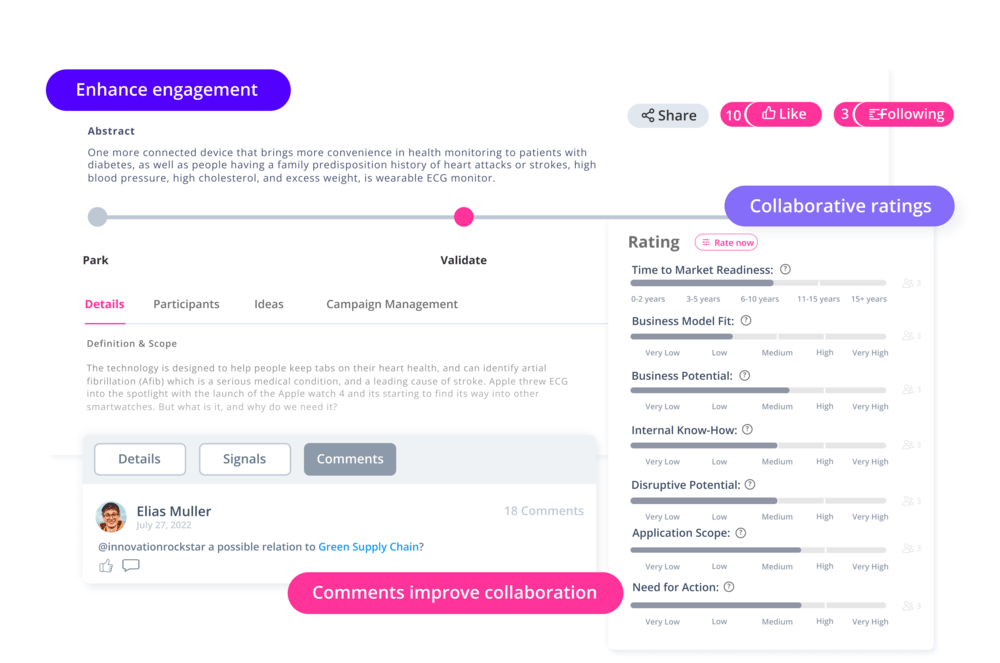 Encourage team and stakeholder involvement with easy content sharing, collaborative ratings, and engagement features.
Save time with AI-enabled environmental scanning that sorts through masses of data so you can focus on what matters.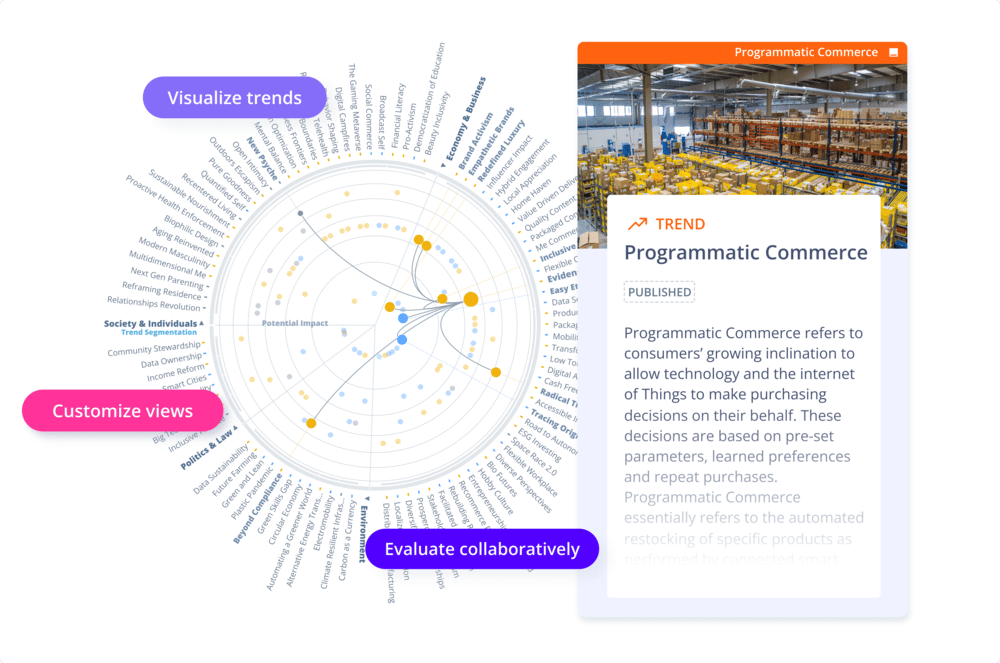 Explore trends and uncover new opportunities for growth using interactive radars.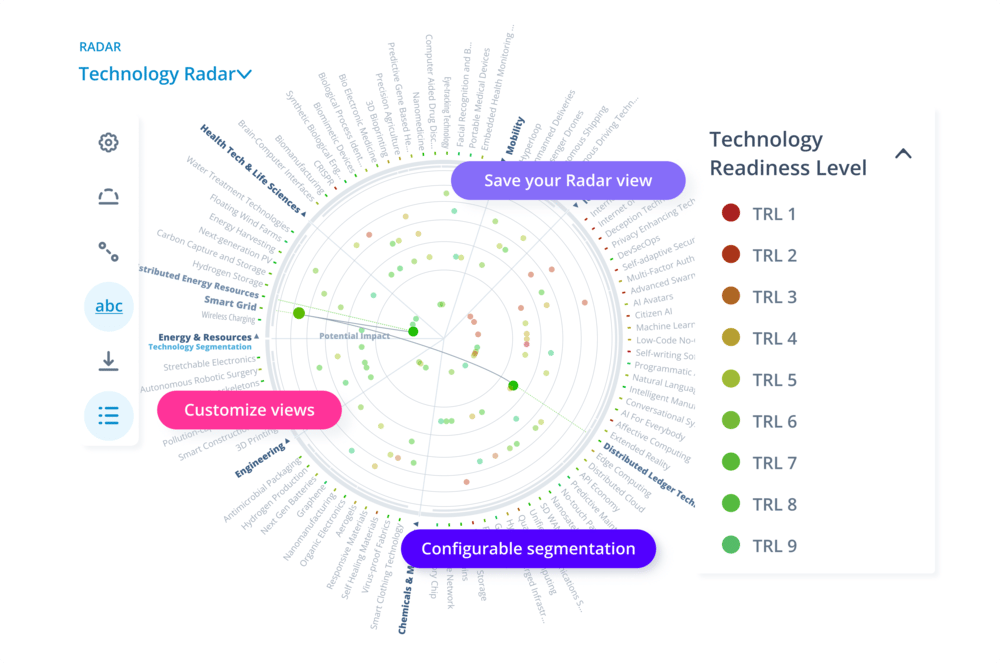 Visualize emerging tech and identify their relevance for your business. Today, tomorrow, and in 5 years' time.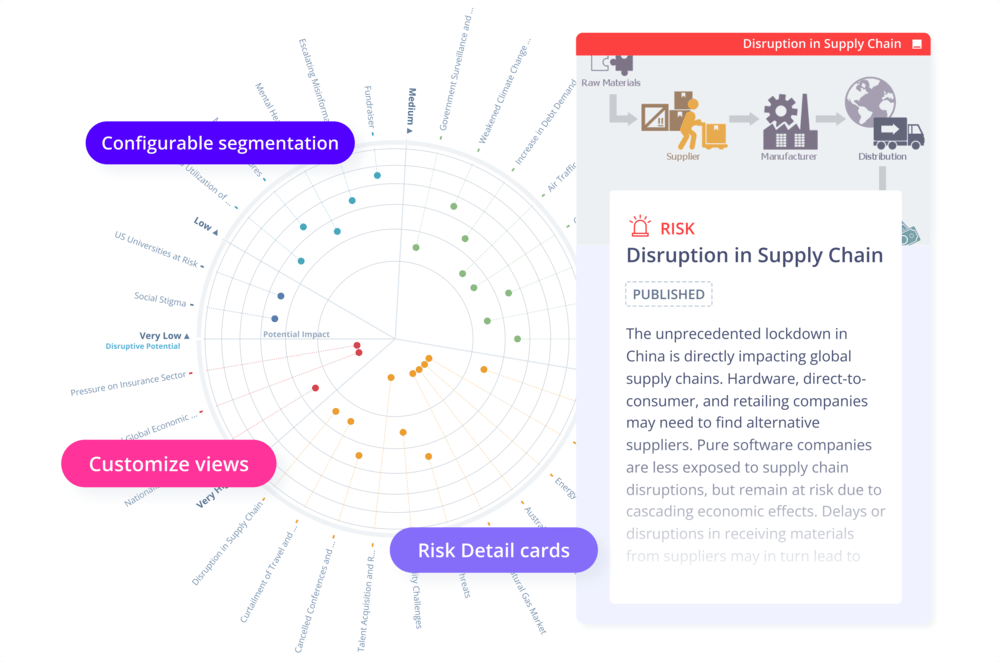 Establish an early-warning system with a risk radar to monitor threats to your company.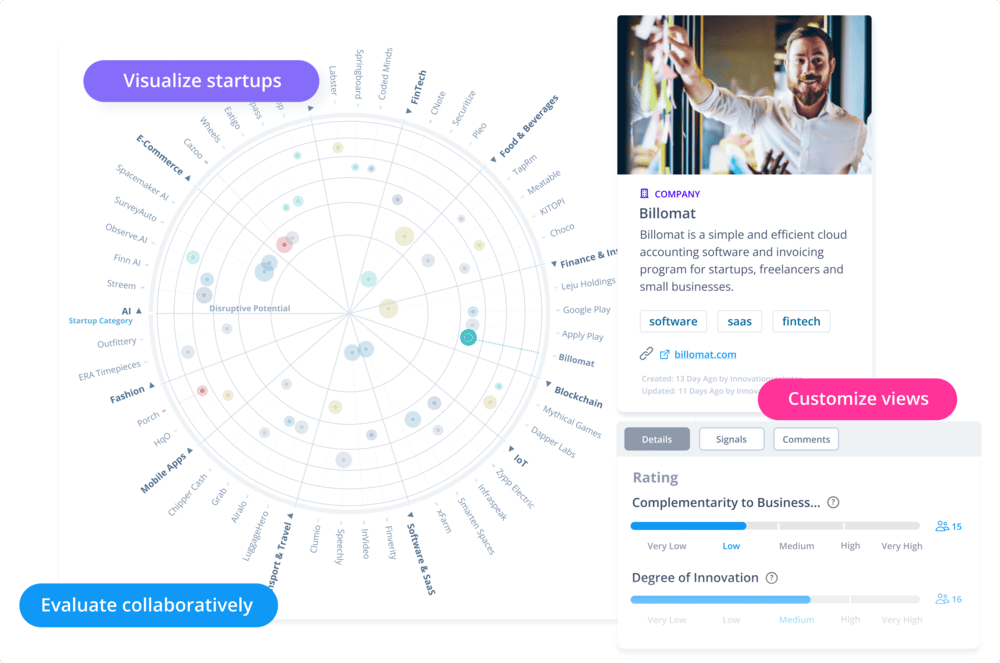 Accelerate the realization of your innovation goals by finding relevant startups to partner with.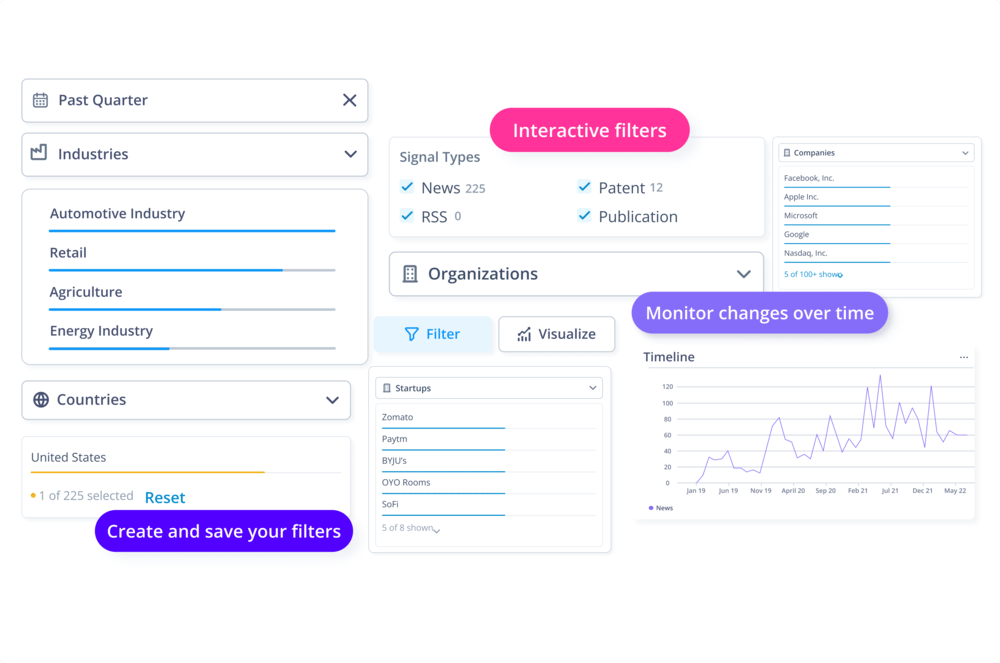 Navigate vast amounts of data with advanced search filtering and the ability to visualize signals over time and geography.
Use a single point of truth to identify and drive growth in chemicals & materials
Read more on our unique, proven methodology that covers the following innovation questions: Where to Play, How to Win, and What to Execute.

Best-practice stories from true innovation rockstars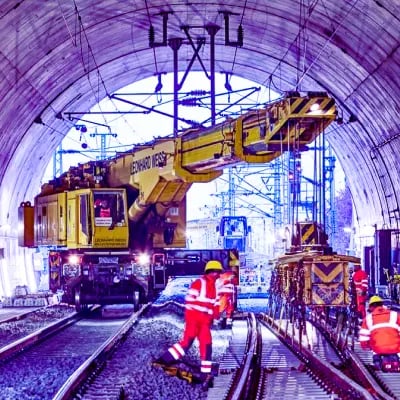 A digital and cross-site idea management system
The innovation platform at Leonhard Weiss, powered by ITONICS, has evolved into the central and company-wide place to go for everything concerning trend and tech scouting, ideation, and innovation portfolio management.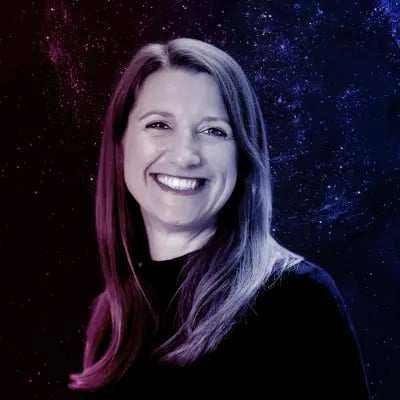 Conquering sustainability in the supply chain
In this Innovation Rockstars podcast episode, we are joined by Dr. Kerstin Höfle, Vice President R&D and Product Management at Körber Supply Chain. Together with her team, Kerstin is responsible for the automation portfolio, driving knowledge creation and implementing new technologies and solution approaches at Körber Supply Chain.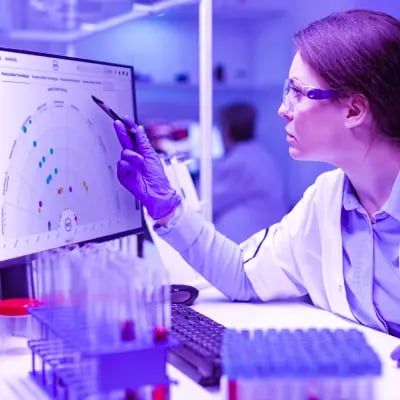 Technology scouting to drive therapeutic innovation
Merz Therapeutics is using a tech scouting platform powered by ITONICS to more transparently gather and evaluate insights on activities in their business environment and to make informed decisions on how to expand their product portfolio.
Know what's hot in innovation before others do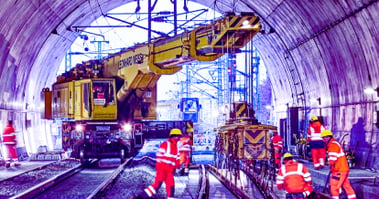 How LEONHARD WEISS set up a successful innovation ecosystem.
Download Success Story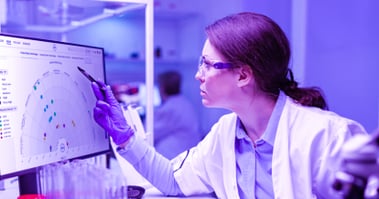 How Merz Therapeutics is expanding its product portfolio using a tech scouting platform.
Download Success Story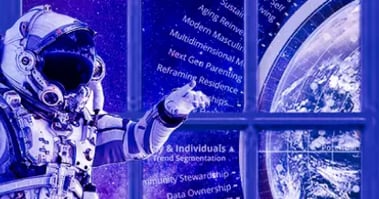 About our software tool for collaborative trend, technology, risk & startup scouting.
Download Product Fact Sheet