USE CASE > HEALTHCARE & PHARMA
Boost innovation in the healthcare & pharma industry
Trends and technologies are evolving rapidly in the healthcare and pharmaceutical industries. The results are changed health systems, intensified demands, and new innovation opportunities. Identify and plan growth opportunities with the ITONICS Innovation OS.
Uncover trends, technologies, and competitors impacting the industry
Understand which developments are most promising to monitor, evaluate or act upon
Future-proof your innovation portfolio and identify potential partnerships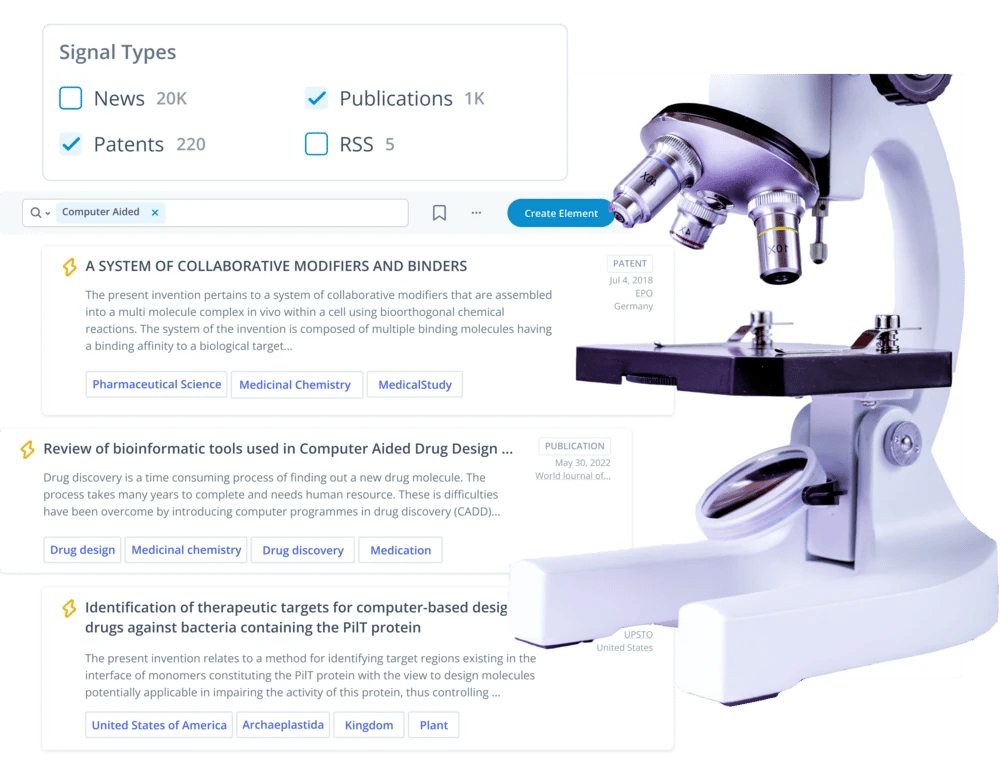 Trusted by global innovation leaders
Increase your innovation intelligence
To stay on top of changing market requirements, organizations in the healthcare and pharma industry have to continuously scan, scout and monitor emerging trends and technologies, potential risks, new competitors, and potential partners.
ITONICS Insights allows you to get real-time insights on weak signals and to monitor the development of drivers of change over time and in different regions. With AI-powered searches and access to millions of data points from patents, news, scientific publications, and reports, you can arrive at decisions faster and with less human effort.
At German company Merz Therapeutics, technology scouting is an essential part of product portfolio expansion. They use ITONICS Radar to discover emerging technologies, companies, and competing products at a faster pace and to evaluate the insights more transparently. With ITONICS, Merz has established a single point of truth for competitive intelligence to enhance strategic decision-making.
Identify gaps and opportunities within your innovation portfolio
With the insights gained from your environmental scanning and scouting activities, strategic portfolios of products, projects, and technologies can be aligned and optimized. Merz Therapeutics uses ITONICS to evaluate if there are technologies or products on the market that fit their portfolio to grow and to identify potential partnerships with other companies for co-development.
ITONICS Portfolio provides you with a comprehensive tool for uncovering gaps and opportunities in your innovation or product portfolio. Move from disconnected, local information pools to an integrated governance system that realizes potential faster. It helps you to make better strategic decisions and enables teams to easily view, understand, and act upon actionable intelligence.
Shape the future of the healthcare & pharma industry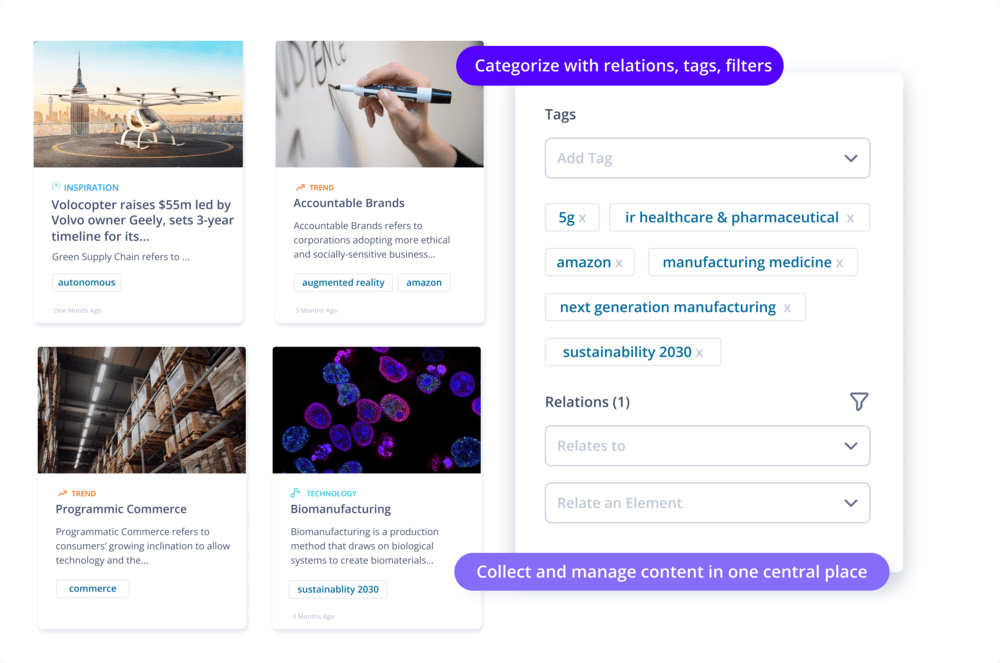 One solution to bring all your innovation efforts together, enrich it collaboratively and evaluate it across different views.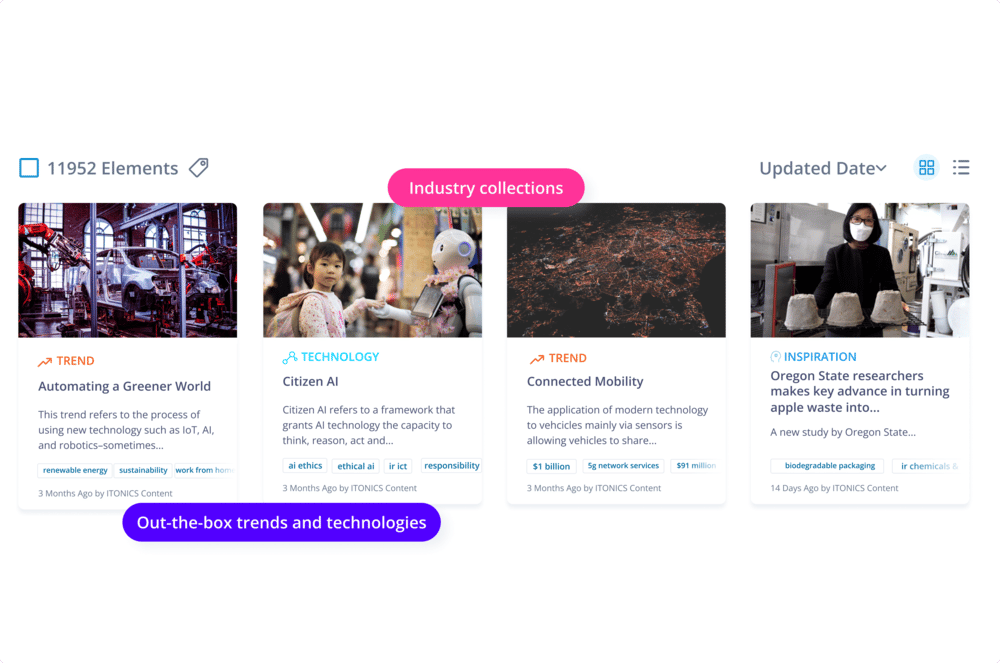 Kickstart your environmental scanning with ready-to-use trends and technologies compiled by our analysts.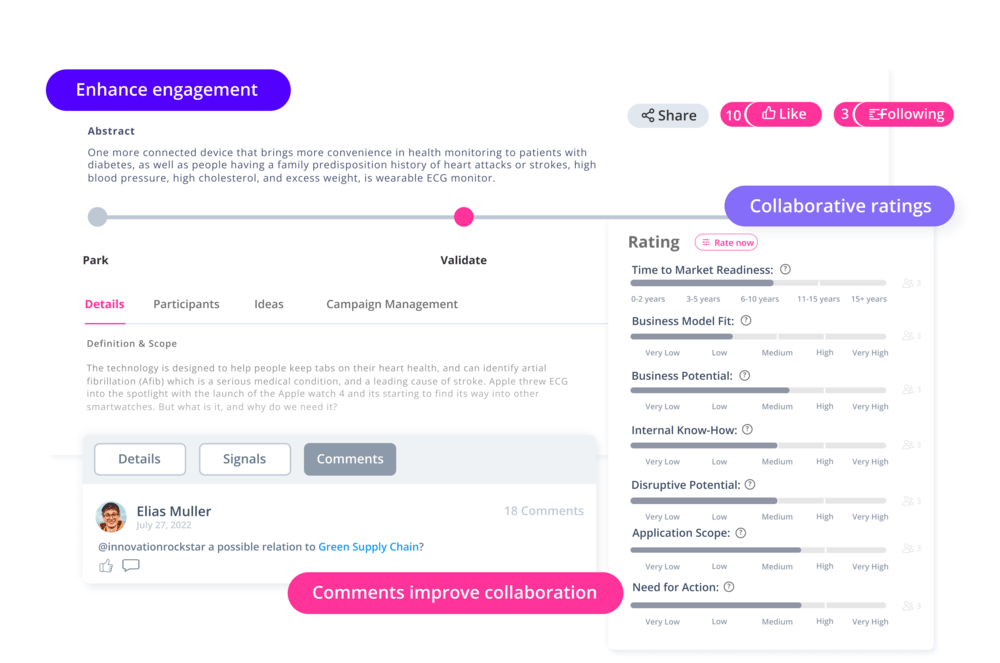 Encourage team and stakeholder involvement with easy content sharing, collaborative ratings, and engagement features.
Save time with AI-enabled environmental scanning that sorts through masses of data so you can focus on what matters.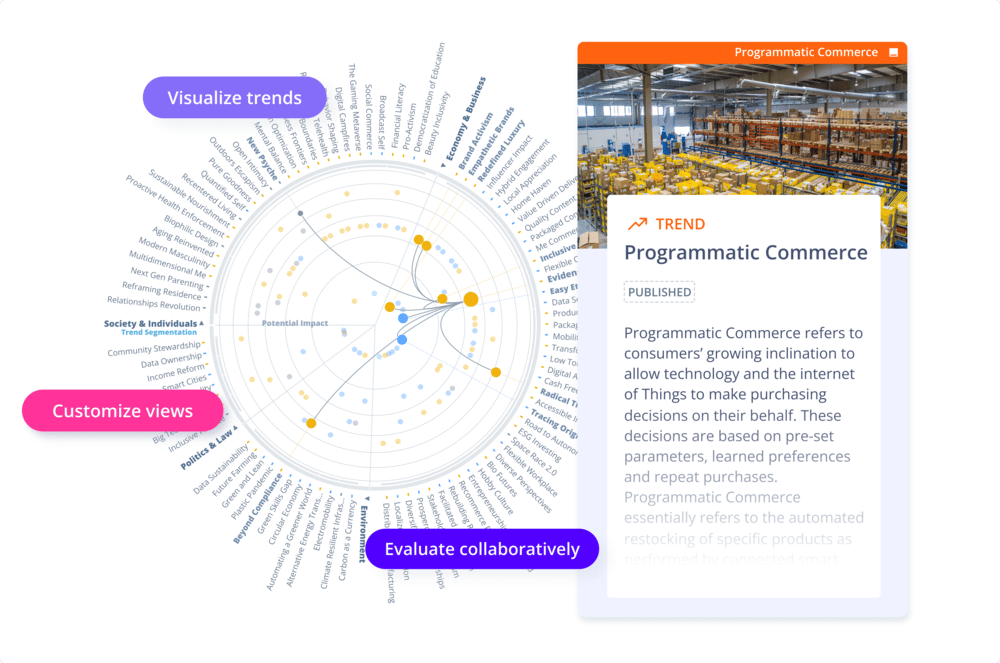 Explore trends and uncover new opportunities for growth using interactive radars.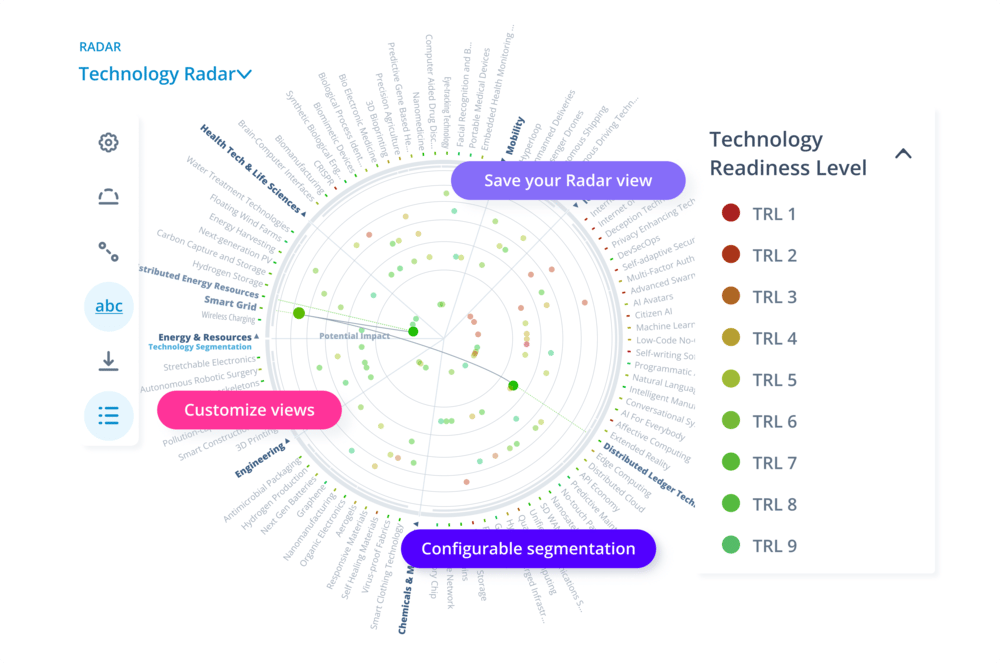 Visualize emerging tech and identify their relevance for your business. Today, tomorrow, and in 5 years' time.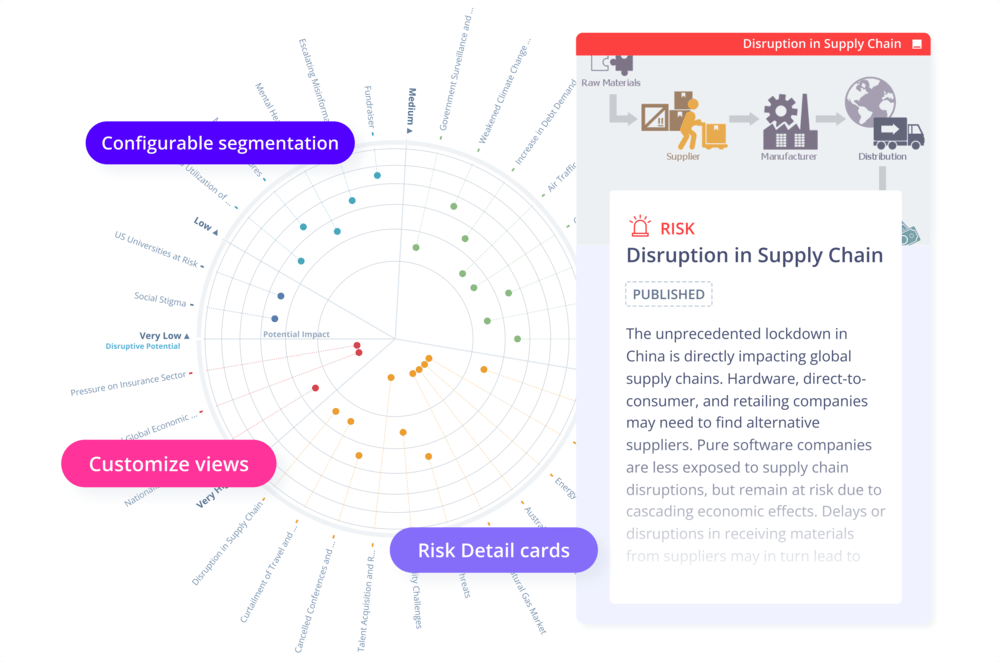 Establish an early-warning system with a risk radar to monitor threats to your company.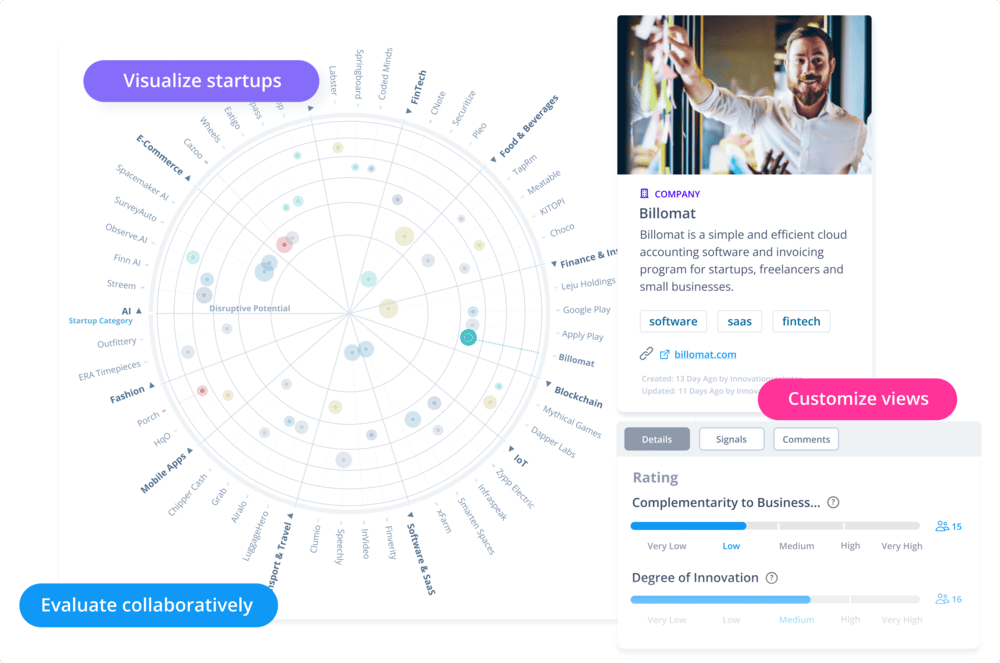 Accelerate the realization of your innovation goals by finding relevant startups to partner with.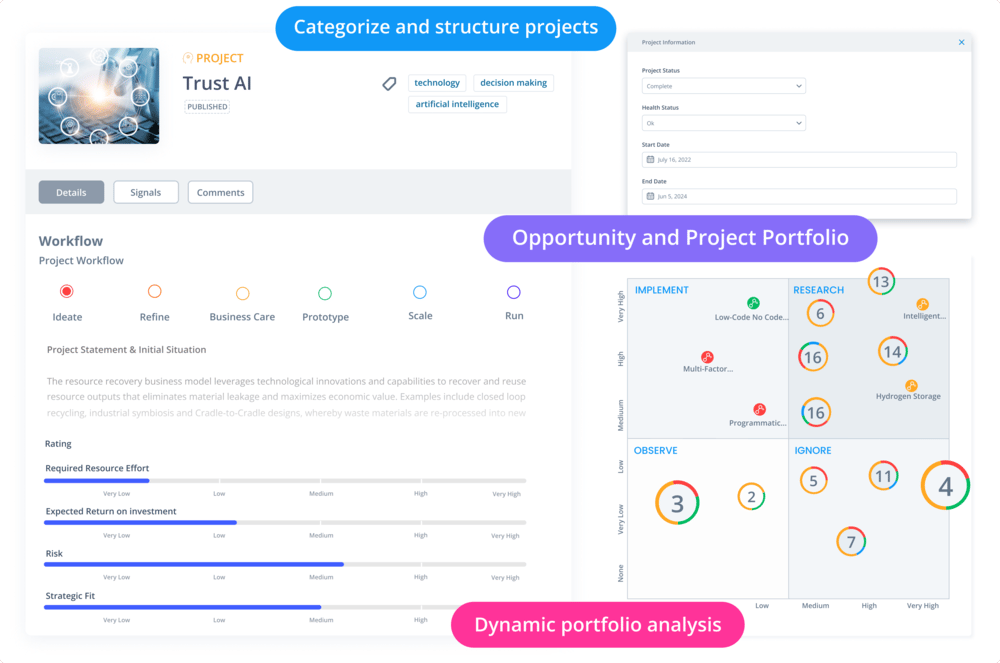 Connect portfolios with strategy and inform priorities through project workflows, boards, budget planning, and reporting.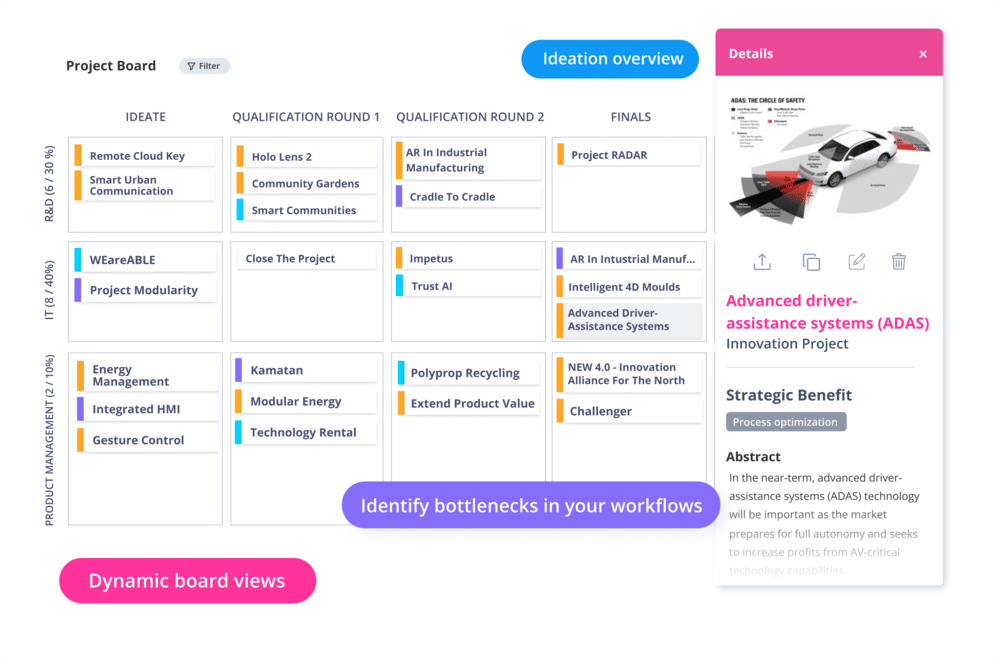 Track innovation projects using interactive Kanban boards – at team, business unit, or corporate level.
Use a single point of truth to identify and drive growth in healthcare & pharma
Read more on our unique, proven methodology that covers the following innovation questions: Where to Play, How to Win, and What to Execute.

Best-practice stories from true innovation rockstars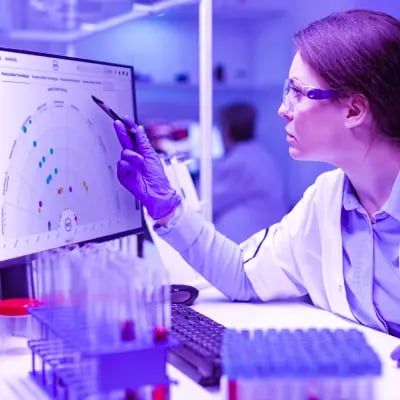 How Merz expands its product portfolio
Merz Therapeutics is using technology scouting tools powered by the ITONICS Innovation OS to more transparently gather and evaluate insights on activities in their business environment. This allows for informed decision-making to expand the company's portfolio.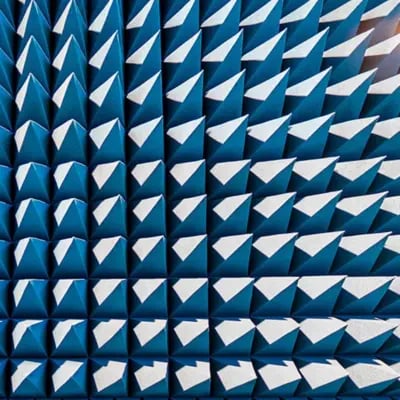 How the world's largest hearing aid manufacturer manages innovation
In this podcast episode, we discuss with Benedikt Heuer from WS Audiology, one of the world's largest hearing aid manufacturers, the methods and tools WS Audiology uses in innovation management, strategy and foresight, and how important it is to open up new fields of activity, especially with regard to international expansion.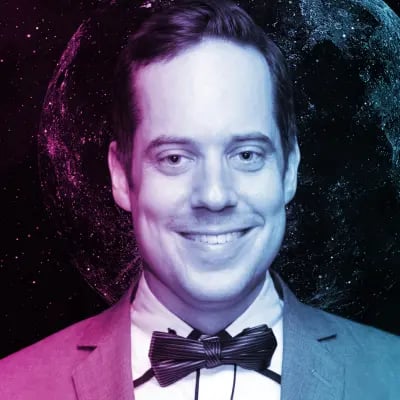 How to make the world a better place with AI
In this podcast episode AI & FinTech expert Michael Berns from PwC shares with us three exciting use cases on the different application areas of AI.
If you want to learn more about how AI is actually being used in the context of financial crime prevention, how it significantly speeds up the process of cancer detection, or even helps to protect people from human trafficking and exploitation, then stay tuned.
Know what's hot in innovation before others do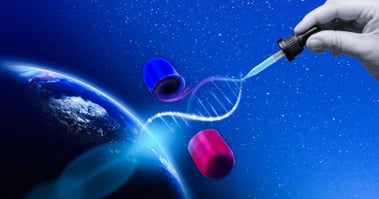 The most impactful technologies for the healthcare & pharma industry in 2022 and beyond.
Download Report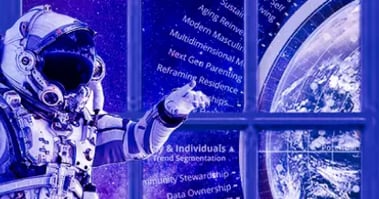 About our software tool for collaborative trend, technology, risk & startup scouting.
Download Product Fact Sheet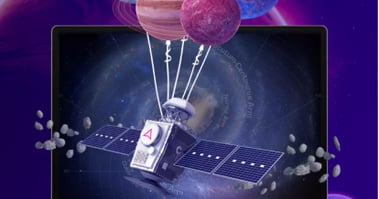 About our software tool for innovation portfolio management and agile strategy execution.
Download Product Fact Sheet