September 23, 2022 | Berlin


AI-Enabled Foresight will be the New Normal…
says Dr. Stephan Mergenthaler, Head of Strategic Intelligence and Member of the Executive Committee at World Economic Forum at the AI-Enabled Tech Foresight Summit 2022 in Berlin. His take: Every business and every vertical will become more and more digital, and so will the foresight discipline. Artificial intelligence is evolving fast, and will therefore become a standard in many fields of applications in the near future, including strategic and corporate foresight.
Our 4th edition of the AI-Enabled Tech Foresight Summit in partnership with Rohrbeck Heger - Strategic Foresight + Innovation, EDHEC Business School, and Creative Dock was a blast! Booked out to the last seat, and finally back at Soho House Berlin.
Together with thought leaders from multiple industries and institutions, we discussed challenges, the status quo, and future scenarios for technology foresight and how artificial intelligence can and will be a powerful tool for foresight practitioners.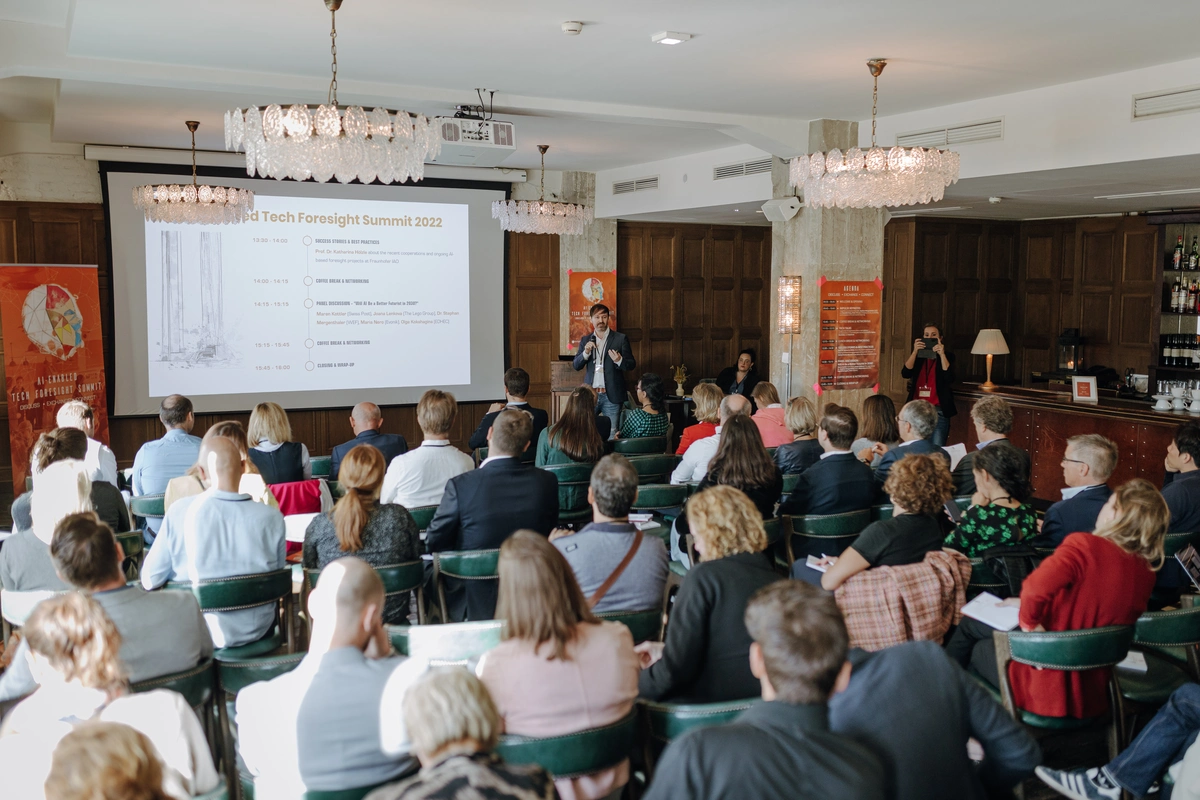 Aside from three tech talks on patent intelligence, social listening, and prediction markets delivered by Nigel Swycher (Cipher), Mario Coletti (Nextatlas), and Rudolf Čihák (IdeaSense), we had three keynotes and a panel discussion between networking breaks and the exhibition.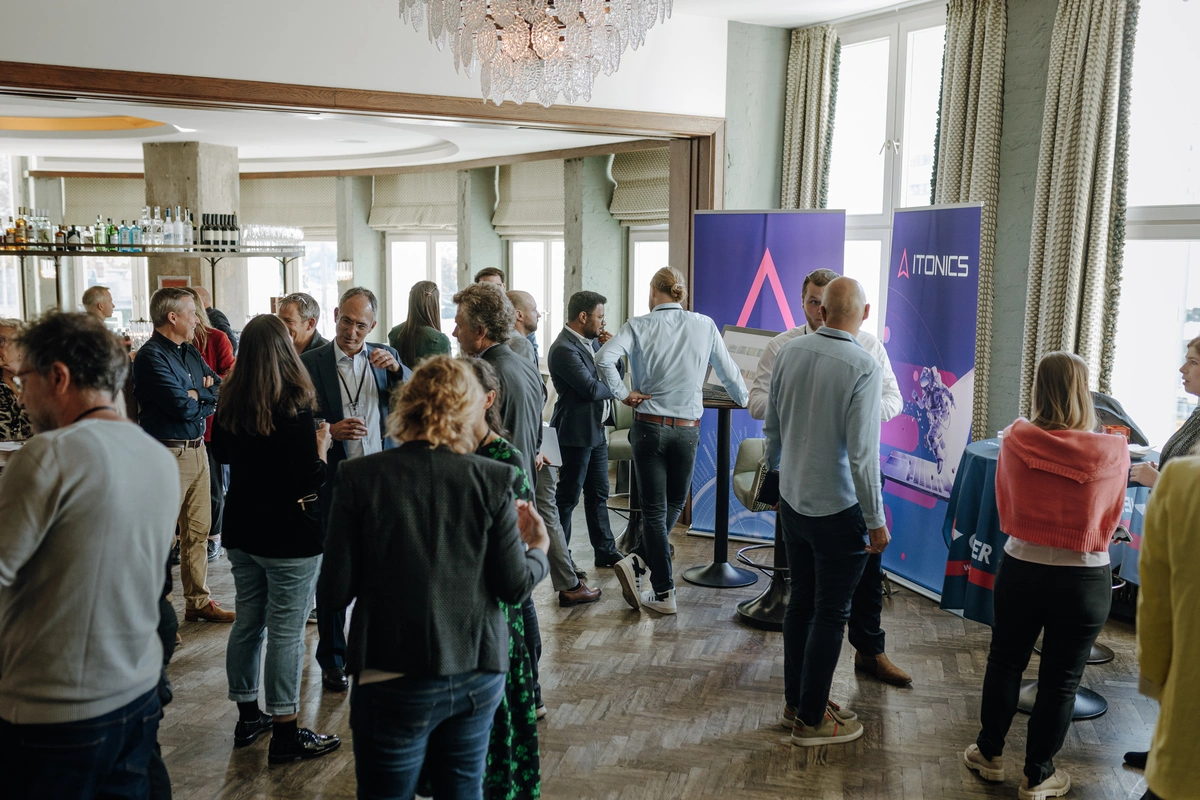 Some key takeaways
The examples of applied AI in the know your customer field at Moody's Analytics were very impressive. Danielle Ferry, PhD, Global Head of New Product Innovation, demonstrated how, based on the enormous data sets in the Orbit and GRID products of Moody's Analytics, AI can help to identify high-risk bank clients automatically with very high precision. And how AI can understand corporate structures to identify potential issues with well-hidden, high-risk shareholders. These deep insights help banks to be compliant with local, regional, and global regulations and sanctions at a new level of accuracy, speed, and automation.
Danielle mentioned that data access and availability are often limiting factors, and recommends understanding the problem first, looking at the available data, and taking a step-by-step approach toward AI.
Next on stage was Stephan Mergenthaler, who demonstrated the journey of the World Economic Forum from global, mostly conference and meeting-driven communities to a more digital, interlinked approach. The Strategic Intelligence platform allows the sharing of insights and updates coming from various data sources around the globe. Co-curated with leading universities and international organizations, the most relevant strategic issues including more than 250 topic areas are covered and updated on a continuous level by the World Economic Forum.
Connecting thought leaders, industry executives, politicians, and entrepreneurs around the globe to address the most pressing challenges of today and tomorrow is becoming more and more critical, and access to insights through digital services like the Strategic Intelligence Platform is essential.
Next up, the tech talks demonstrated how big data and AI is changing access to patent intelligence and consumer insights. Millions of data points can be analyzed fast and with high precision. Patent intelligence is vital in technology foresight, and real-time consumer insights from various social media channels provide a much deeper understanding of consumer trends than ever before.
Dr. Katharina Hölzle, Professor for Technology Management & Human Factors at the University of Stuttgart and Director at Fraunhofer IAO, presented the ongoing Fraunhofer IAO projects around AI-enabled technology foresight. Especially SMEs will require third-party tools like the ones built by Fraunhofer just now to be competitive in a more and more volatile business environment. An ongoing project Katharina presented is DAKI-FWS, with the aim of building a data and AI-driven early warning system together with multiple partner organizations.
The day concluded with a panel discussion on "Will AI Be a Better Futurist in 2030?". Here, Stephan Mergenthaler mentioned the sentence from the beginning of this article "AI-enabled foresight will be the new normal", which is the perfect summary. More and more data, and more and more ways of interpreting and analyzing these immense amounts of data fast and reliable, will be around soon. The foresight discipline, and strategy-making in general, can profit a lot from new applications in the near future. At this summit, we got a glimpse into what is already possible.