USE CASE > SUPPLY CHAIN
Spark supply chain innovation within your organization
As a variety of factors continue to impact the global economy, the clear call for companies to prioritize foresight and innovation across business activities is more relevant than ever. Identify, shape, and plan growth opportunities systematically with the ITONICS Innovation OS to ensure future-fit supply chains.
Anticipate and respond to change affecting your supply chain systems
Collaborate with suppliers to tackle current and future challenges
Refine strategic direction and market fit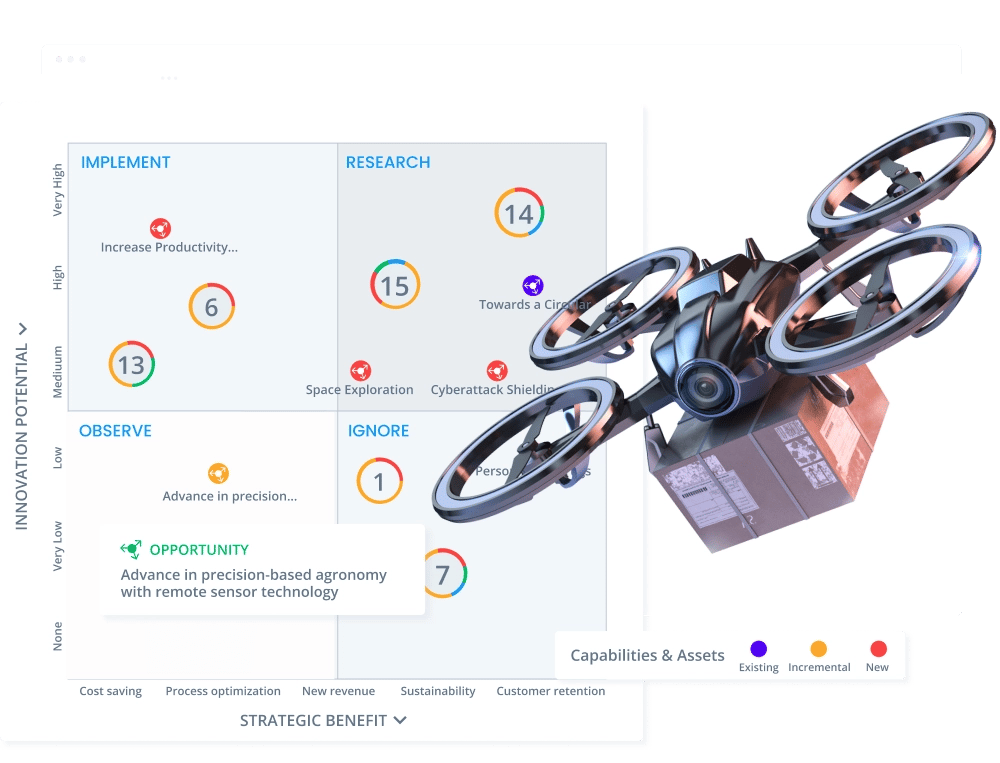 Trusted by global innovation leaders
Future-proof your supply chains
Organizations looking to future fit their supply chains need a comprehensive approach to anticipate and respond to changes in the market.
ITONICS empowers companies around the globe to detect, assess and discuss emerging trends, technologies and potential partners on a central platform to advance the strategic execution of innovation efforts. Automatic discovery of weak signals from a variety of sources around the world with ITONICS Insights accelerates your scanning and scouting processes and helps your teams systematically organize and evaluate foresight data—at scale.
ITONICS Radar acts as a 360° early warning system that helps you discover opportunities and risks, reveals actionable insights and answers the question "Where to Play?". Take proactive action and adapt your supply chain strategies accordingly.
Engage suppliers in solving complex supply chain problems
Involve suppliers and other experts in your innovation process with ITONICS Open Innovation to bring more intellectual property into problem solving. Address current and future innovation and sustainability challenges, such as how to make your supply chain carbon neutral by 2030.
Cultivate an innovation ecosystem with diverse stakeholders and ensure maximum transparency across the entire supply chain. Drive supply chain innovation at scale.
Align investments with strategic goals
Integrate new innovation opportunities into your portfolio that align with your strategic goals. Use ITONICS Portfolio to identify gaps and bottlenecks and gain a comprehensive view of your investments. Analyze and monitor the number of initiatives you are currently investing in, e.g. related to solving sustainability challenges.
Steer your portfolio in the right direction and maximize the return on investment. Link goals to portfolios and enable effective decision-making for successful innovation execution.
Innovate your supply chains. With confidence.
Use a single point of truth to identify and drive supply chain innovation
Read more on our unique, proven methodology that covers the following innovation questions: Where to Play, How to Win, and What to Execute.

Best-practice stories from true innovation rockstars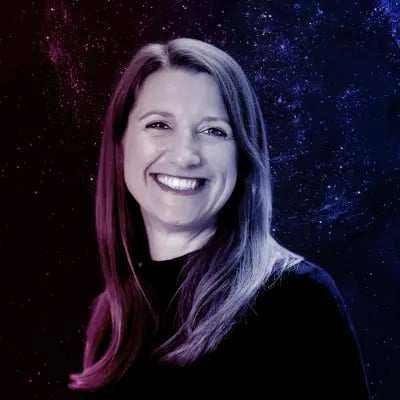 Conquering sustainability in the supply chain
In this Innovation Rockstars podcast episode, we are joined by Dr. Kerstin Höfle, Vice President R&D and Product Management at Körber Supply Chain. Together with her team, Kerstin is responsible for the automation portfolio, driving knowledge creation and implementing new technologies and solution approaches at Körber Supply Chain.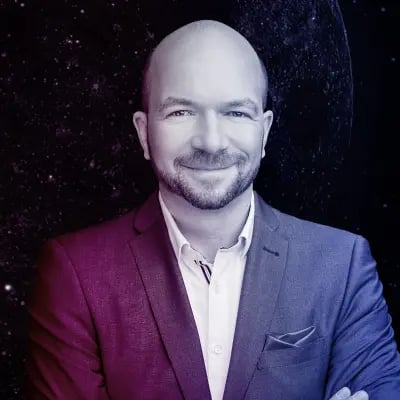 From trends to action: logistics at DB Schenker
In this episode of the ITONICS Innovation Rockstars podcast, our CEO Dr Christian Mühlroth talks to Erik Wirsing, Vice President Global Innovation at DB Schenker, about the hottest innovation topics in logistics. The avid innovation enthusiast is always on the lookout for new trends and technologies that will shape the future of logistics.
Know what's hot in innovation before others do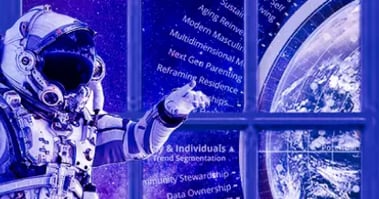 About our software tool for collaborative trend, technology, risk & startup scouting.
Download Product Fact Sheet
About our software tool for open innovation, ideation and startup partnerships.
Download Product Fact Sheet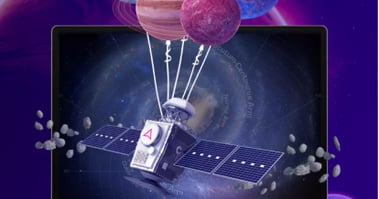 About our software tool for innovation portfolio management and agile strategy execution.
Download Product Fact Sheet