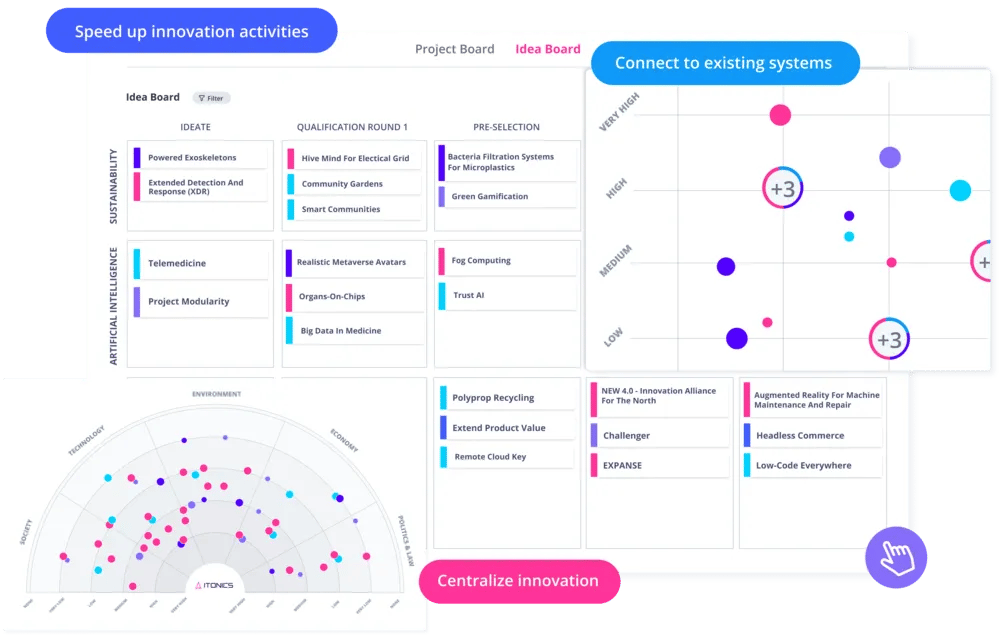 INNOVATION OS - ENTERPRISE EDITION
Innovate at scale. Drive aligned global transformation.
The #1 innovation management software for global enterprises. Use the ITONICS Innovation OS to optimize every stage of innovation. For large teams who want to customize corporate innovation software that integrates with established processes and boosts company-wide engagement.


Trusted by global innovation leaders
Streamline innovation across your business and supply chain
The ITONICS Innovation Management Software helps answer three strategic questions: Where to Play, How to Win, and What to Execute. From opportunity discovery to conceptualizing solutions to finally executing innovation programs.
Unify innovation on one central innovation management software
Scalable roll-out, highly customizable
Engage expert communities on one collaboration platform
Activate an intrapreneur mindset
Integrate or fade out decentralized tools to scale innovation
Tailored onboarding, training, and ongoing support
Seamless integration into your existing IT infrastructure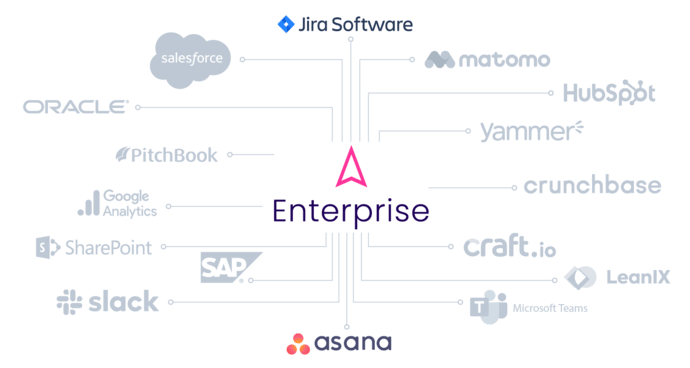 Project management tools
In addition to the ITONICS Portfolio management capabilities, you can integrate into an existing third-party project management tool such as Atlassian Jira.
This integration synchronizes project updates such as status, budget, and priority changes between the platforms.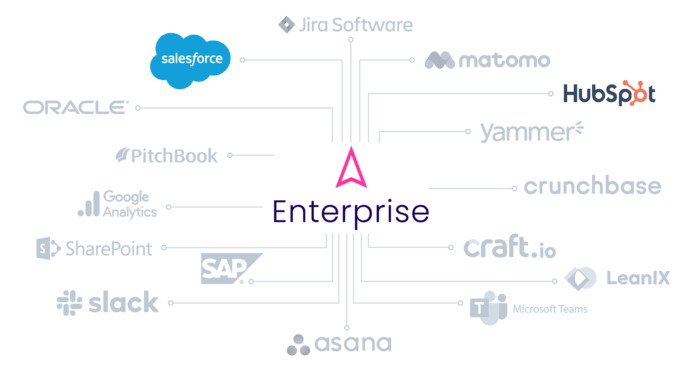 CRM tools
Connect internal information in the ITONICS Innovation OS to external partners in a CRM system like Salesforce or Hubspot.
Synchronize contact and relationship data with innovation information.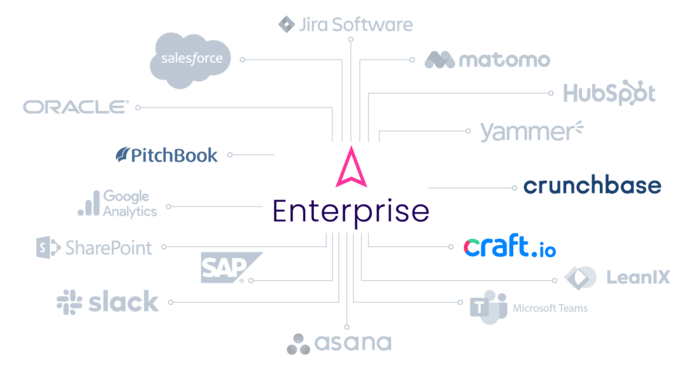 Data aggregators
Use data aggregators like Crunchbase and Pitchbook to ensure accuracy and quality when scouting and assessing startups or potential business partners.
Company profiles will automatically update with the latest data.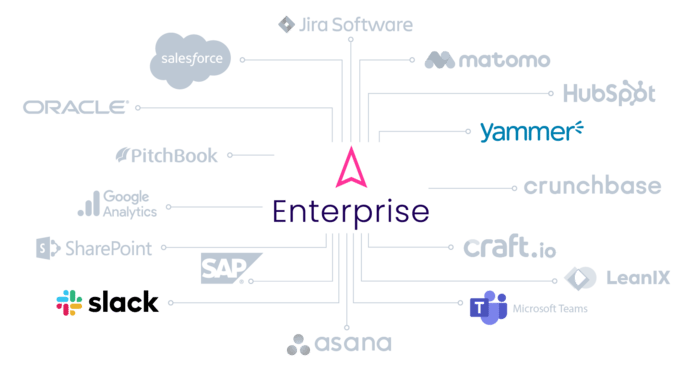 Collaboration software
Streamline collaboration with the ITONICS Innovation OS. Connect recent actions from ITONICS to existing collaboration tools such as Yammer, Microsoft Teams, or Slack to keep everyone up to date with the latest innovation activities.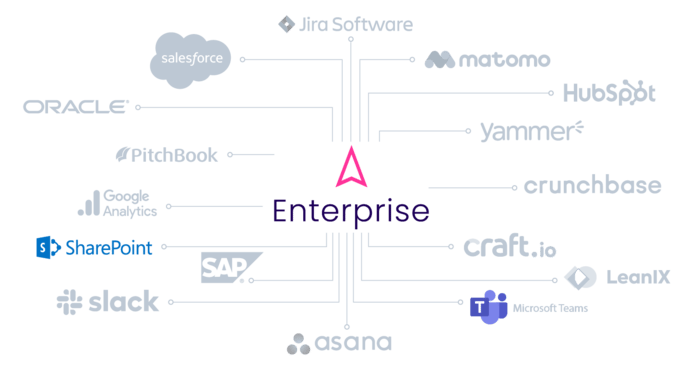 Corporate productivity solutions
Support seamless adoption of ITONICS Enterprise across your company. Integrate ITONICS into existing intranet portals and corporate search engines such as SharePoint or Microsoft Teams.
Use established channels to promote innovation information, campaigns and outcomes.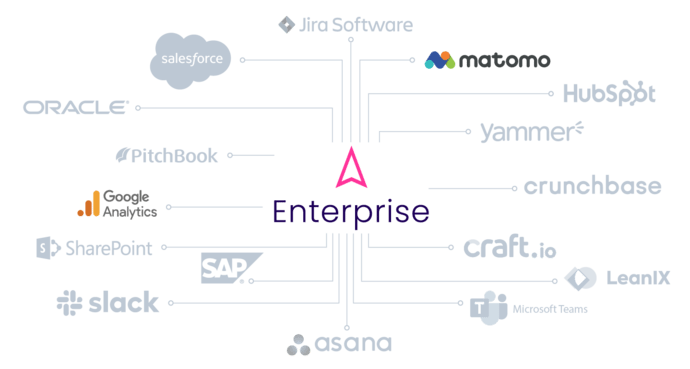 Business intelligence tools
Couple the ITONICS RESTful API with Google Analytics or Matamo. Provide data and analytics endpoints, data deep-dives, and individual data slicing.
Visualize data by using integrations and export functionalities to Tableau or Power BI.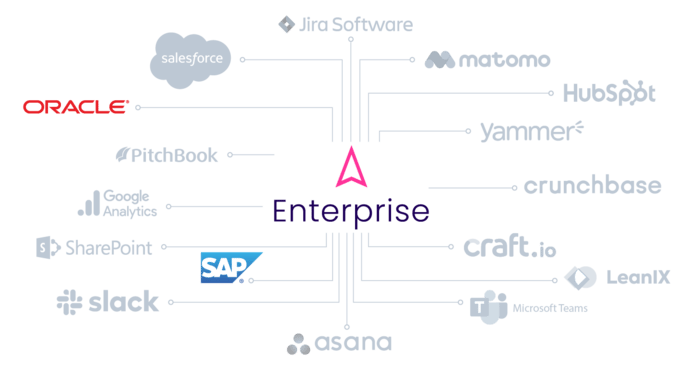 Product lifecycle management tools
Connect your innovation activities and projects with existing Enterprise Resource Planning tools.
Improve strategic planning by connecting drivers of change, ideas, activities, and projects from ITONICS to your organization's existing software stack.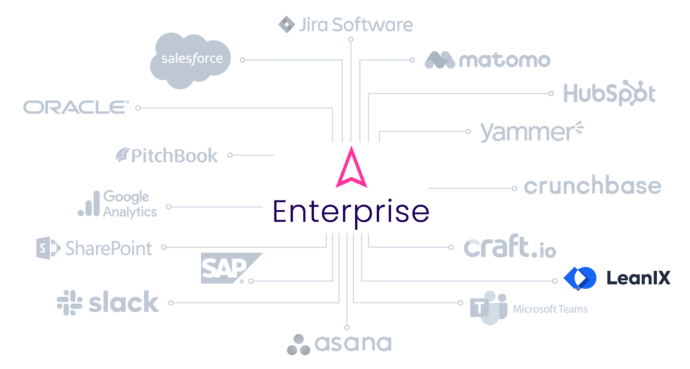 Enterprise architecture tools
Expand your continuous foresight, ideation, and portfolio management activities. Integrate with familiar enterprise architecture tools like LeanIX to ensure execution excellence.
Combine new and established tools for transparent and strategic views.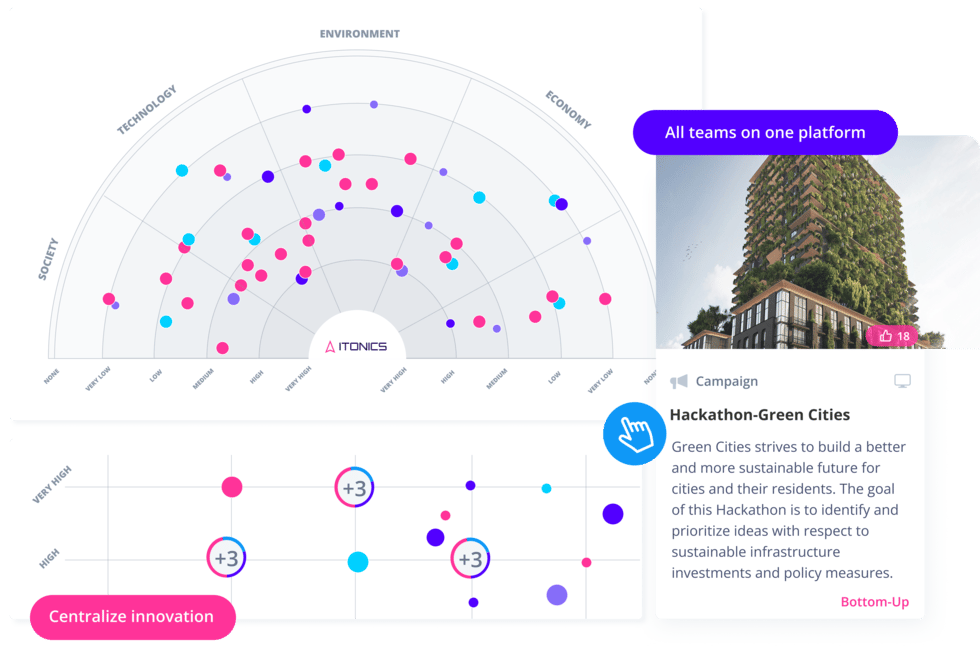 Bold innovation for bold teams
The Enterprise edition of our innovation management software is the perfect match for complex, global organizations. Endless configuration options with a slick and easy-to-use front end. Customize data objects, roles and permissions, workflows, dashboards, and reporting functionalities. Even the look and feel can be configured to fit your corporate style guide.
Dedicated ITONICS Customer Innovation Success Managers are ready to support system configuration and continuous growth. Our best practices guarantee a high return on innovation and maximum impact of your initiatives - fast.
Reliable, balanced, and distributed data center setups enable smooth roll-outs and operations of ITONICS.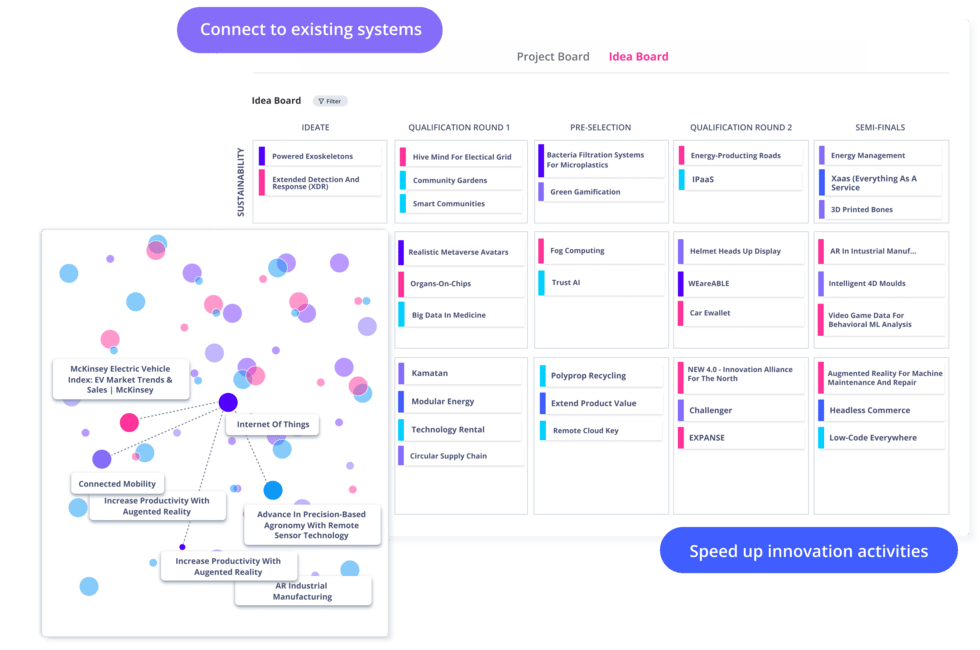 Gain enterprise-wide line of sight on innovation activities
Purpose-fit roles and permissions, combined with a multi-language user interface, provide the scalability you need for successful adoption.
Reliable and secure hosting ensure data safety and security throughout the organization, regardless of your hosting preference.
The Enterprise Edition of the ITONICS innovation management software can be hosted in a shared, private server or within an on-premise environment. We guide you through setup and installation and support the continuous deployment of software updates throughout the product lifecycle.
Use cases for the ITONICS Innovation OS
Why the best innovators work with ITONICS
Here's what you need to get started quickly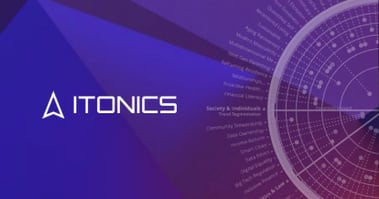 How to gain transparency, shape innovation and steer growth with the #1 Innovation OS.
Download Report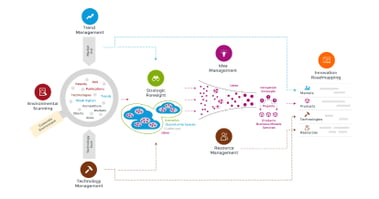 The ITONICS end-to-end innovation approach in one picture: Where to Play, How to Win, What to Execute.
Download Poster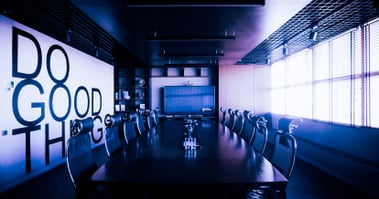 The innovation manager's framework for designing successful growth functions.
Download Framework
Got more questions? We've got answers.
What support will I get as an Enterprise client?

The Enterprise Edition of the ITONICS innovation management software comes with continuous support and guidance from our Customer Innovation Success Managers, including 24/7 on demand. Starting from the initial kick-off, through the go-live to rolling out your Innovation OS to a broader audience, it's all covered in your individual growth and engagement plan. If you encounter a challenge, our experts have built an automated incident reporting process within our software platform, so we get notified instantly and act fast and reliably to guarantee smooth operations.
What security features does your innovation management software provide?

ITONICS ensures state-of-the-art industry standards when it comes to information security and data privacy. We partner with the most reliable and secure hosting providers in order to ensure our client's data safety and security. ITONICS is certified by the internationally recognized standard ISO/IEC 27001:2017. In terms of access, you have the option to simplify the login experience with Single Sign-On (SSO) or limit access, so users can only join from specific locations or dedicated VPN connections.
Can we host the ITONICS innovation software on our local servers?

You can choose where you want your ITONICS innovation management software to be hosted. If you prefer deploying the ITONICS innovation platform on your own infrastructure (on-premise) to meet specific requirements, our IT department will guide you through the installation process and provide support on the continuous deployment of software updates throughout the customer lifecycle.
Can I control the permissions for what users can see?

You have complete control over permissions for every role in your organization. Structure your users with specific groups to reflect organizational structures. Control access to sensitive data by applying powerful Enterprise-grade data governance. It is even possible to sync the organizational details of each colleague with the user attributes on the ITONICS innovation management software in order to further map them to specific user groups that affect what they can view, edit, delete. This makes it easier to maintain access control for new, existing, and former colleagues.
Why should I choose the Enterprise version of the ITONICS innovation management software?

ITONICS is the number #1 innovation management software solution for all phases of the innovation process. With us, you can do environmental scanning, trend and tech scouting, resource management, strategic foresight, ideation to innovation roadmapping, all on one platform. Our Enterprise plan provides advanced configuration and additional functionality, such as organization-wide idea campaigns and the ability to fuel engagement through gamification.